TOP STORY
Protecting Utah
SBI Hosts Second in Series of Training for Sex Crime Investigators
On Tuesday, DPS' State Bureau of Investigation (SBI) hosted the second in a year-long series of trainings for sex crime investigators.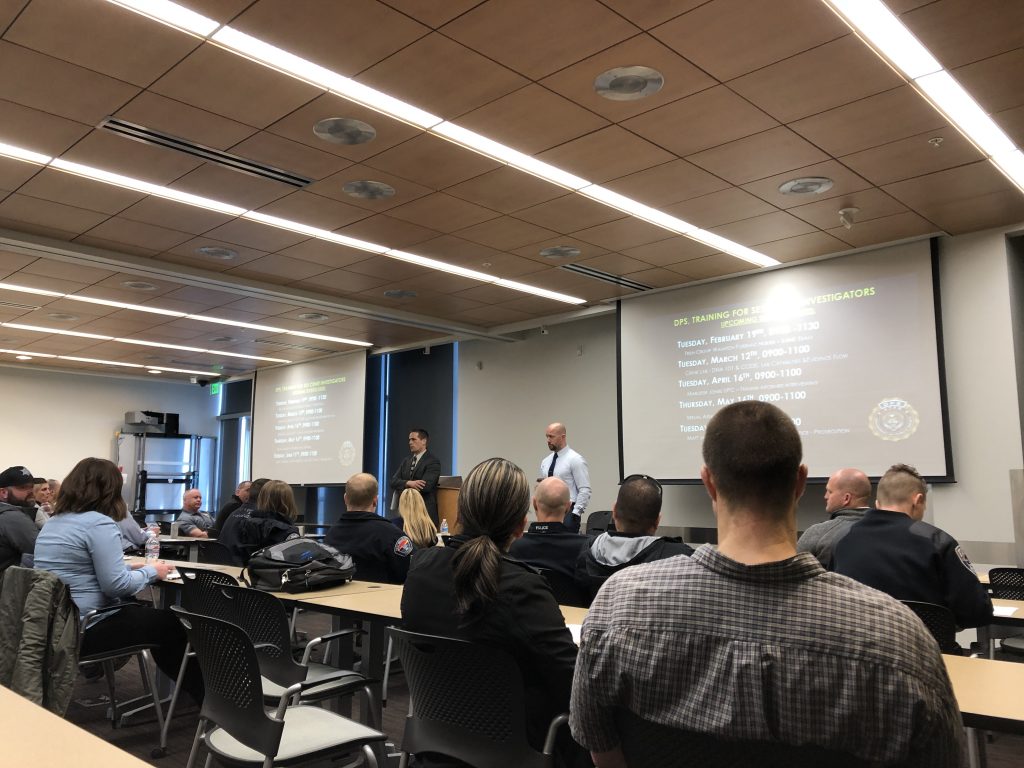 SBI's Chief Brian Redd welcomed the attendees, who represented multiple agencies including: South Salt Lake PD, West Valley City PD, UTA Police, University of Utah PD, Tooele City PD, Cottonwood Heights PD and DPS. Agent Coats from SBI noted, "There is a lot of support going toward sex crime investigator training," and that DPS is proud to be part of those statewide efforts. "DPS has taken a role of supporting law enforcement by helping to provide training like this, furthering quality investigations in sex assaults and abuse."
In this session, Trish Crump, a registered nurse representing Wasatch Forensic Nurses, shared information about the role that Sexual Assault Nurse Examiners (SANE) play in sexual assault investigations.
Sexual Assault Nurse Examiners are registered nurses who have completed specialized education and clinical preparation in the medical forensic care of the patient who has experienced sexual assault or abuse.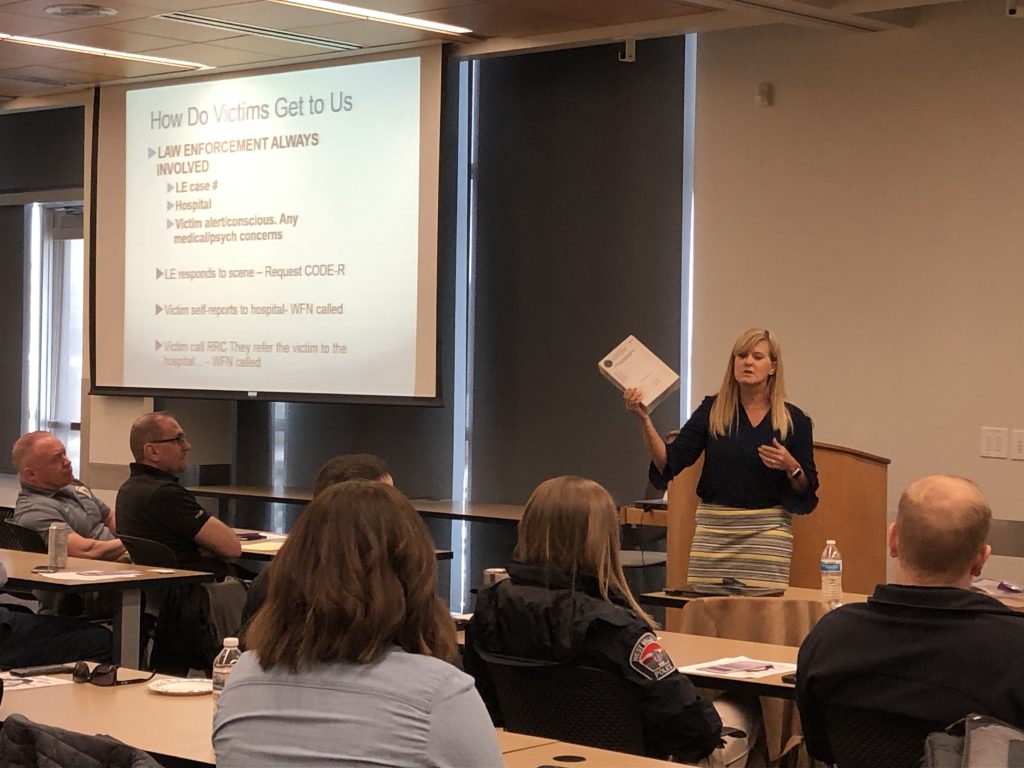 Trish covered the specific aspects of the exam the SANE nurses perform and the advantages of conducting the exam in a hospital setting.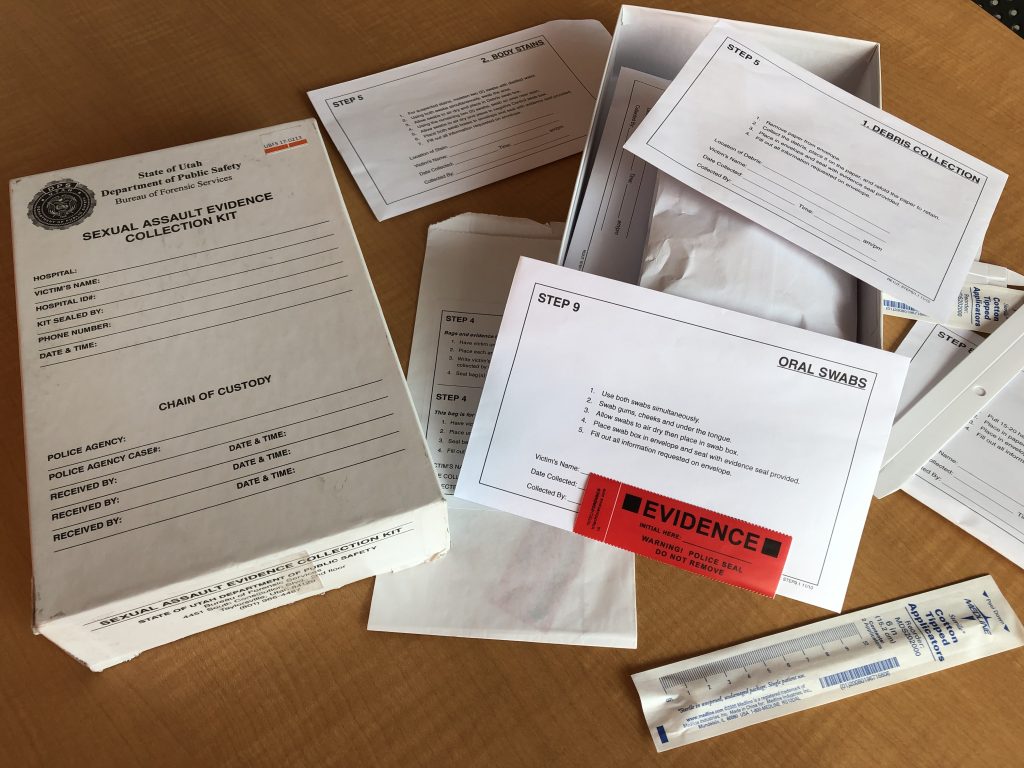 She also discussed victim choices with the attendees. In Utah, health care providers are required to report to law enforcement any person seeking medical care related to a sexual assault. However, the victims may choose to talk with law enforcement now, at a later date or never. They also have choices with regard to which parts of the medical exam he or she would like to have done.
Of the multidisciplinary teams that investigate sex crimes, Trish said the following: "Each of us is a piece of the puzzle and when we come together, we complete it." These cooperative efforts make for a fuller investigation and hopefully a successful prosecution, if that is applicable.
Agent Coats said that the training series SBI has designed is in support of HB 200, which calls for evidence-based, trauma-informed and victim-centered responses and investigations of sexual assault and sexual abuse. He and Agent Steve O'Camb collaborated on developing the series and as they discussed who they felt fulfilled the objectives, it ultimately made sense to tap into the speakers who present as part of DPS' Peace Officer Standards and Training's three-day sexual assault investigator course, which was mandated by HB 200. Demand for that class is very high, so Agents Coats and O'Camb created the training series as another avenue to get the important information out to more officers. SBI is making the training region-specific and is currently working on expanding the training throughout the state.
The third session of the training will be held in March.