Disasters
TOP STORY
Protecting Utah
How bad would an earthquake be at my house?
We've received a lot of questions related to the earthquakes in Bluffdale in February and March. If you have a question, you can text it to 43362. If you'd like earthquake preparedness information delivered to your cell phone, text UtahQuake to 43362
How bad will an earthquake be? It's a long answer with a number of factors. Here we go!
1. BUILDING CONSTRUCTION/AGE — Wood-framed homes generally fare better than masonry, especially if masonry isn't reinforced. Most modern buildings, built after 1975, should be survivable, which means that they will stand up long enough for people to survive and evacuate.
Buildings that survive major shaking may not be usable afterward, though. Aftershocks can bring down buildings that survive an initial shock. The Utah Seismic Safety Commission has a guide for retrofitting unreinforced masonry homes at http://ussc.utah.gov .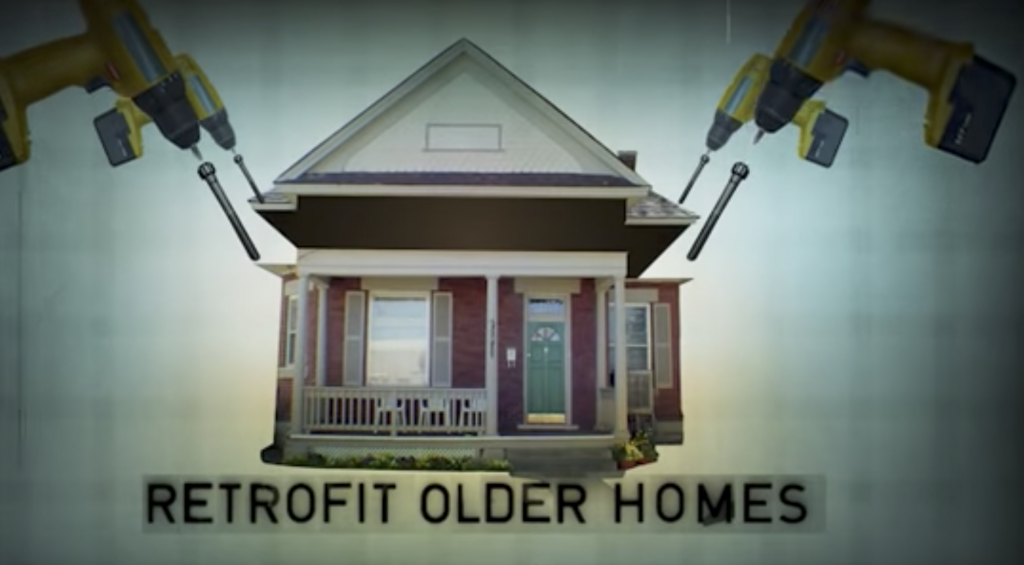 2. EARTHQUAKE DEPTH — Earthquakes can occur near the surface of the earth or quite deep. A strong earthquake that happens deep in the earth may not have the same impact as a weaker earthquake that happens near the surface. Deep earthquakes are felt over wider areas.
3. DISTANCE — The farther away you are from the epicenter, you are more likely to be better off during an earthquake. This is a rule of thumb. Energy dissipates throughout the earth, and less energy/shaking will reach you if you are far away.
In our worst-case scenario quake centered in Salt Lake City, which has only been modeled, strong shaking will be felt as far north as Ogden and as far south as Provo.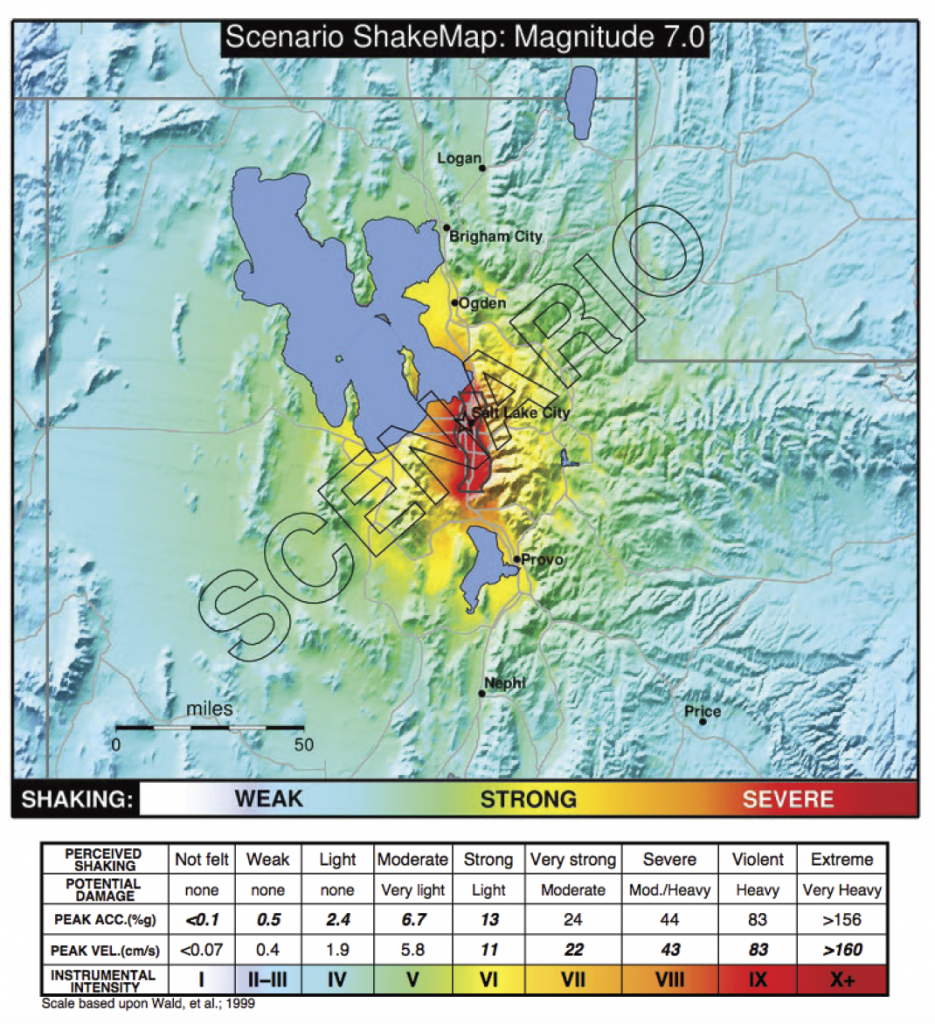 4. GEOLOGY — The type of ground you are built on also has an impact. If your building is on bedrock, it will do better generally than a building in a liquefaction zone, such as much of the Salt Lake Valley. Liquefaction can do some crazy things, like causing buildings to tilt.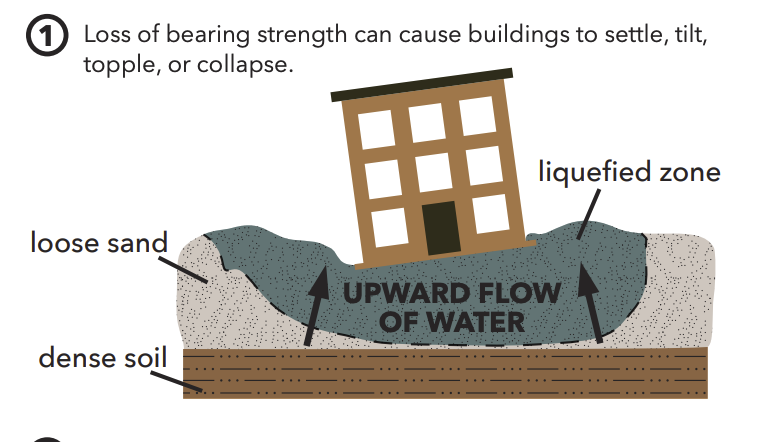 Our friends at Utah Geological Survey tell us "bedrock 'does better' because it transfers earthquake energy quickly. The ground shaking will still be intense, but it may not last as long. The Salt Lake Valley, and other valleys along the Wasatch front can cause earthquake energy to bounce around, causing prolonged shaking. Similar to Mexico City."https://www.nytimes.com/…/mexico-city-earthquake-lake-bed-g…
Much of the Wasatch Front is built in a liquefaction zone. This is because most of our valleys in northern Utah were once part of ancient Lake Bonneville. Ancient lake bed does not always do so well under intense shaking.
You can read all about liquefaction here: https://geology.utah.gov/h…/earthquakes-faults/liquefaction/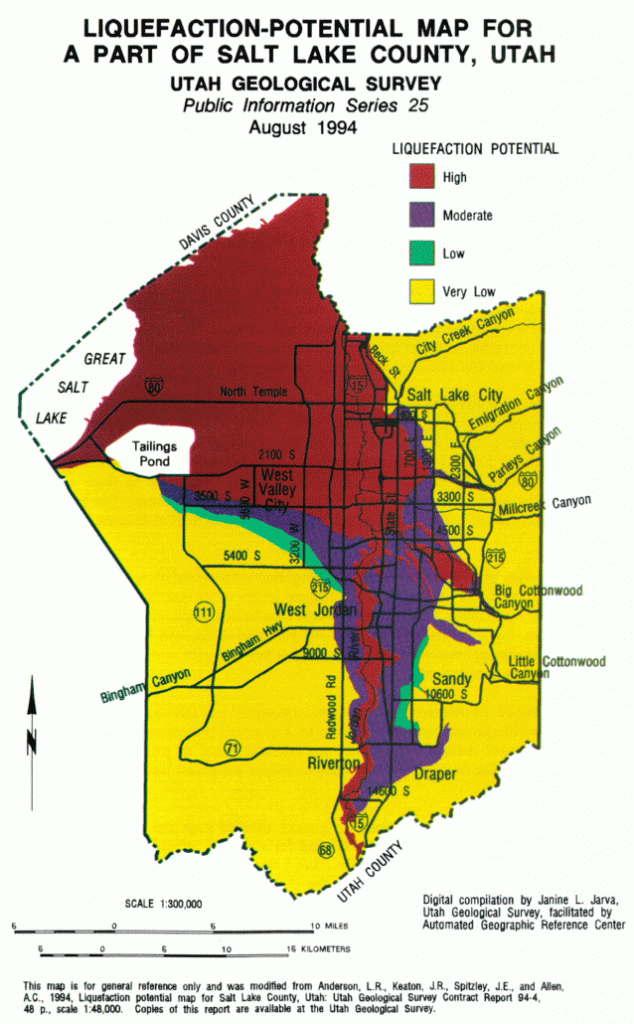 5. GROUND ACCELERATION — This refers to how quickly the ground moves underneath your building. Is your building receiving the initial shock? Or is it riding some waves?
A small percent of buildings out of our entire building stock will collapse. Unfortunately, a small percent is still thousands of buildings. If you are in a newer or retrofitted building, far from the epicenter, your risk is lower.
The best safety action you can take during an earthquake is drop, cover and hold on until the shaking stops. People are more likely to be injured or killed by nonstructural things falling on them than by a building collapse. We held the the Great Utah ShakeOut on April 18 to practice what you would do in an earthquake. Didn't get a chance to participate? It's not too late. If you plan to hold a drill any time this year, register at ShakeOut.org/utah to be counted with 1,018,000 of us who joined the ShakeOut in 2019. Mark your calendars for April 16, 2020 for the next ShakeOut, as well.
---
Information compiled by Joe Dougherty, public information officer at our Division of Emergency Management. jdougherty@utah.gov