TOP STORY
Inside DPS
Protecting Utah
April is Sexual Assault Awareness Month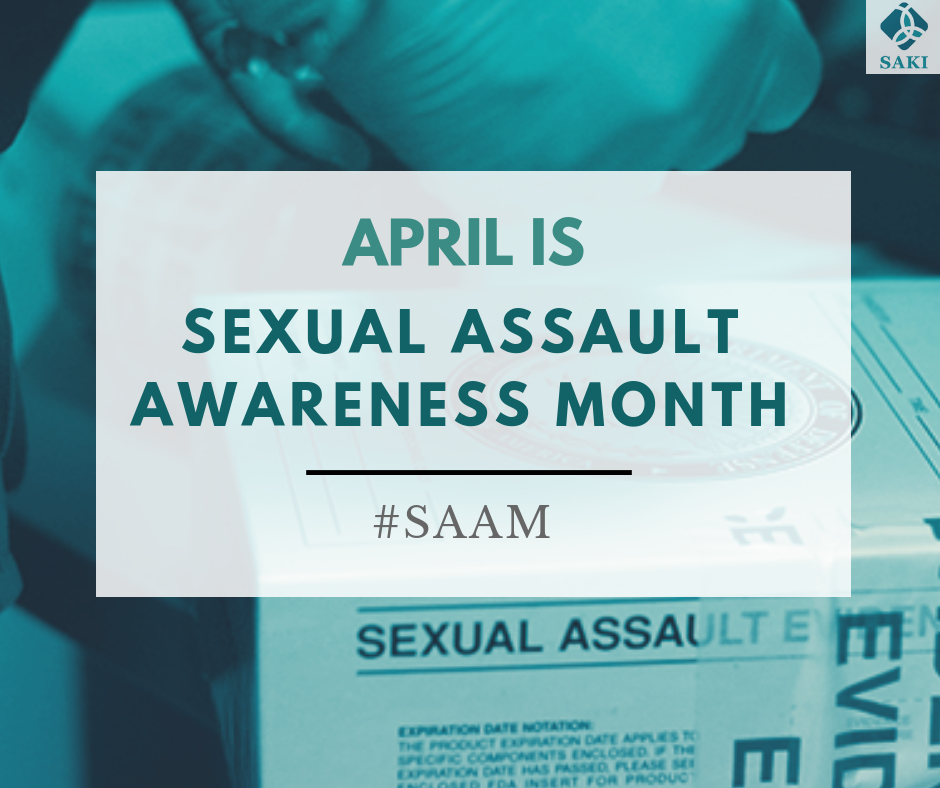 Sexual Assault Awareness Month (SAAM) is a campaign to raise public awareness about sexual violence and educate communities on how to prevent it.
This year SAAM is celebrating its 18th anniversary with the theme I Ask. One month alone isn't enough to solve the serious and widespread issue of sexual violence. However, the attention April generates is an opportunity to energize and expand prevention efforts throughout the year.
Key Message
Sexual assault is a serious and widespread problem. Nearly one in five women in the US have experienced rape or attempted rape at some time in their lives, and one in 67 American men have experienced rape or attempted rape. 1
When we talk about prevention, we mean stopping sexual violence before it even has a chance to happen. This means changing the social norms that allow it to exist in the first place, from individual attitudes, values, and behaviors to laws, institutions, and widespread social norms.
Prevention is everyone's responsibility: All of us can create and promote safe environments. We can intervene to stop concerning behavior; promote and model healthy attitudes and relationships; and believe survivors and assist them in finding resources.
For more information and tools to prevent and respond to sexual violence, visit the National Sexual Violence Resource Center's website at https://www.nsvrc.org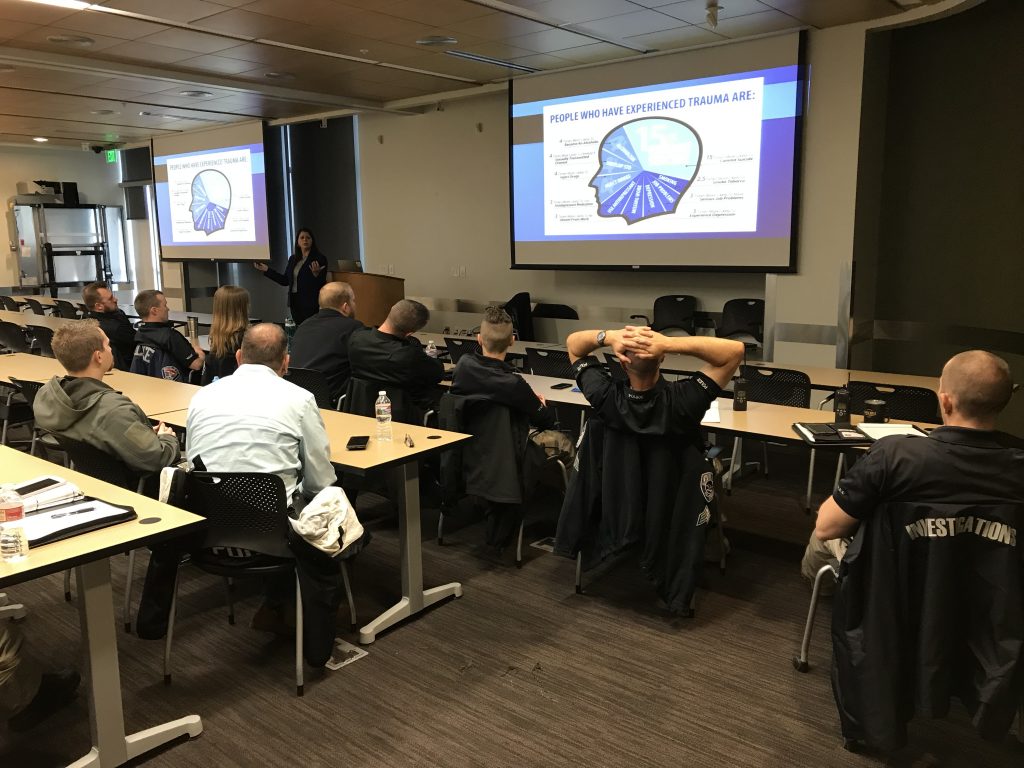 Monthly SBI Sex Crimes Investigators Training – Trauma Informed Interviewing
DPS' State Bureau of Investigation held its monthly training session for sex crimes investigators on April 16th and this session focused on trauma informed interviewing. Marlesse Jones, the Sexual Assault and Domestic Violence Resource Prosecutor for the Utah Prosecution Council, discussed how the investigators and first responding officers can take a victim centered approach when responding to and interviewing sexual assault victims.
Read about the previous training sessions SBI has held in March and February.
I Am Evidence Screening and Q&A Session with Utah SAKI Team Members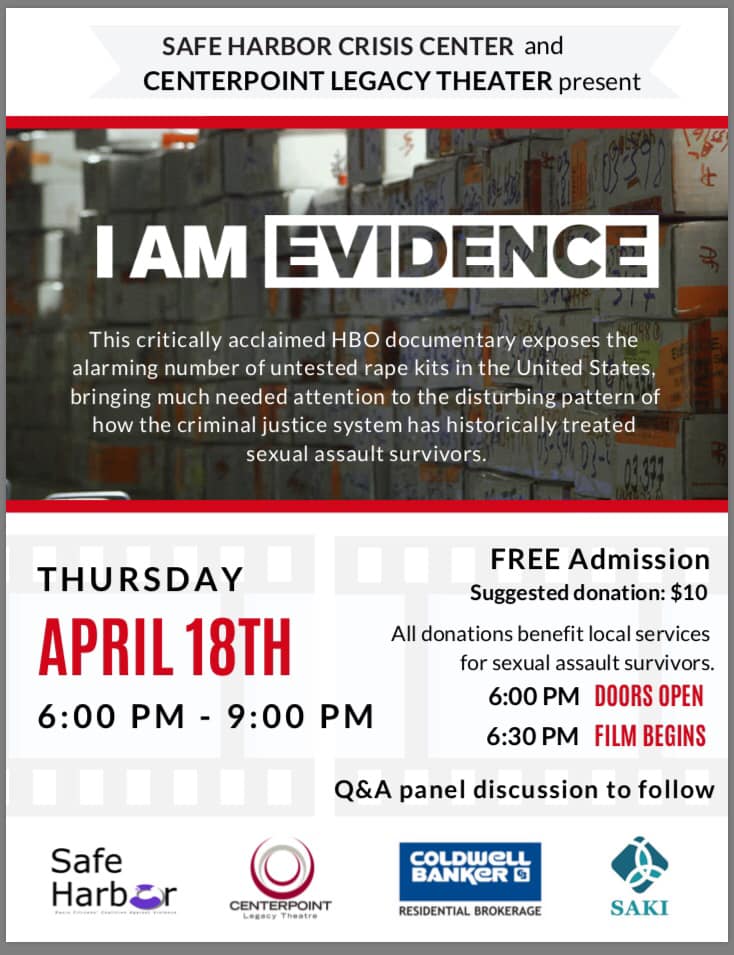 On April 18th at 6 pm, the documentary "I Am Evidence" was screened at the Centerpoint Legacy Theater, 525 N 400 W, Centerville, UT 84014.
Following the screening, Utah SAKI team members participated in the Q&A session.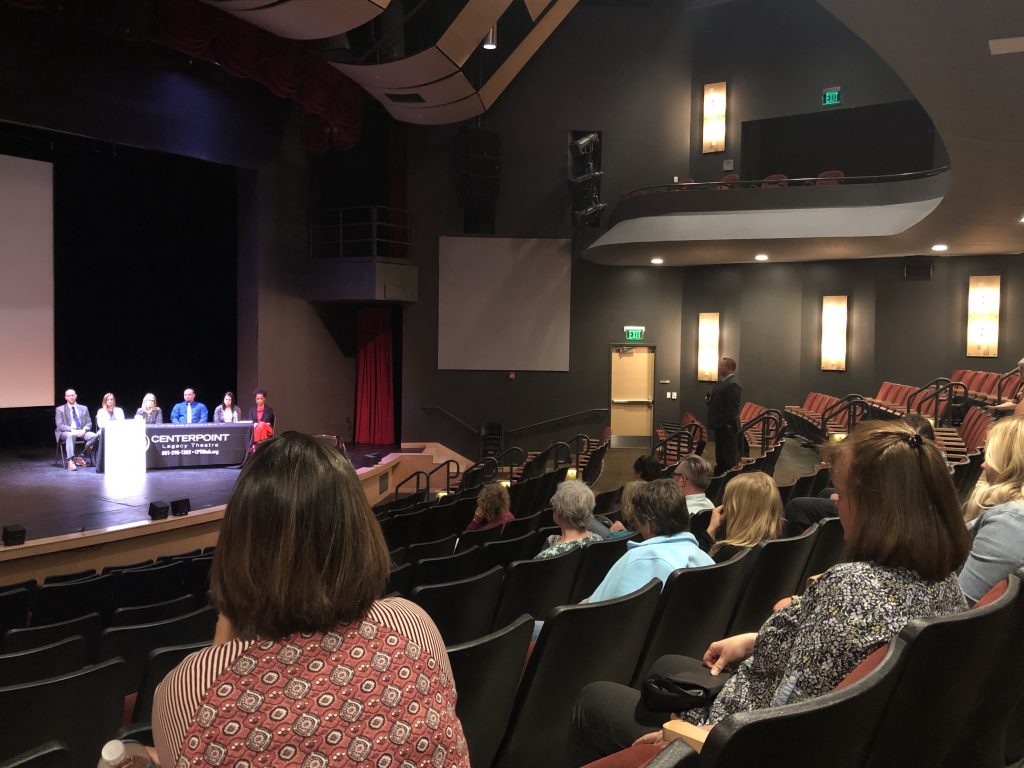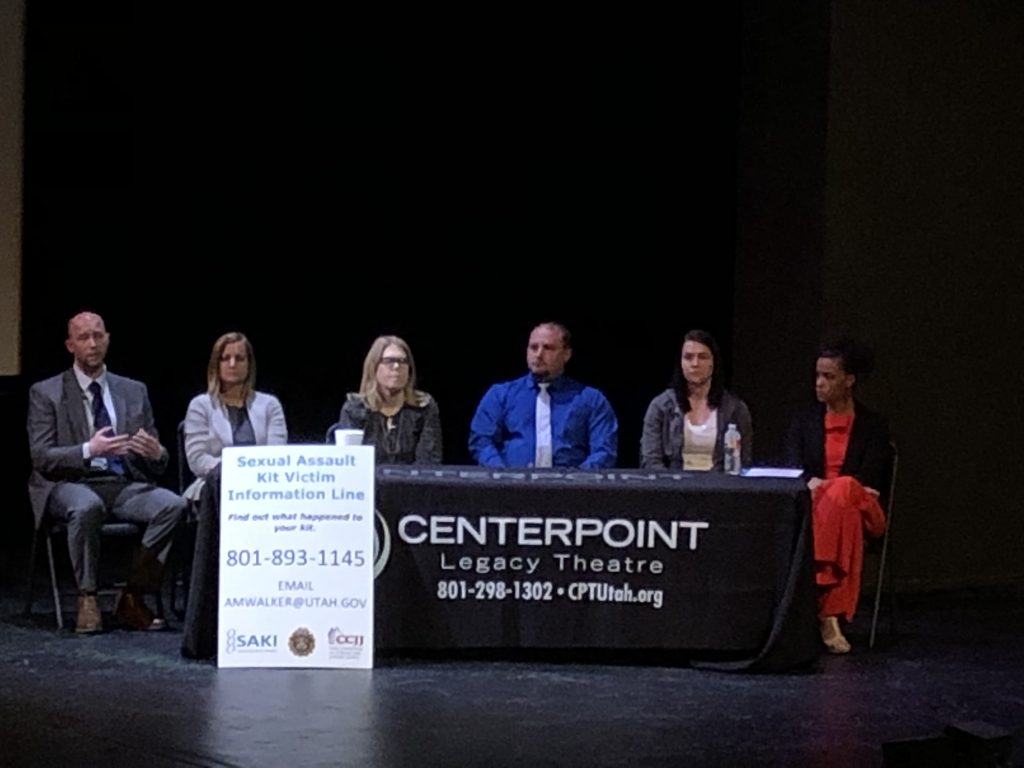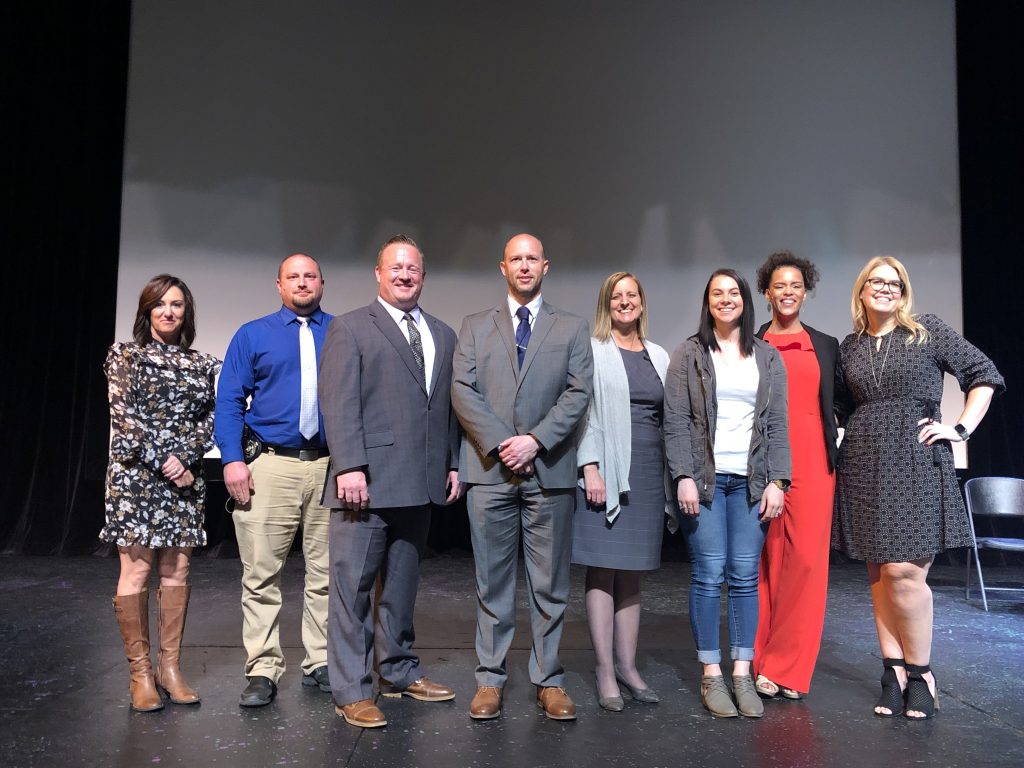 SBI Agents Participate in Sexual Assault Awareness Panel at SLCC
On April 10th, DPS State Bureau of Investigation Agents participated in a sexual assault awareness panel at Salt Lake Community College. The panel discussed HB 200 and how that is affecting training that is offered to law enforcement, such as the monthly training that DPS and the Utah Prosecution Council provided to law enforcement officers on responding to cases involving sexual assault and sexual abuse. "One key thing we stressed is we as officers, when responding to sexual assaults start by believing the victim and having a victim centered approach," said Agent Jen Faumuina.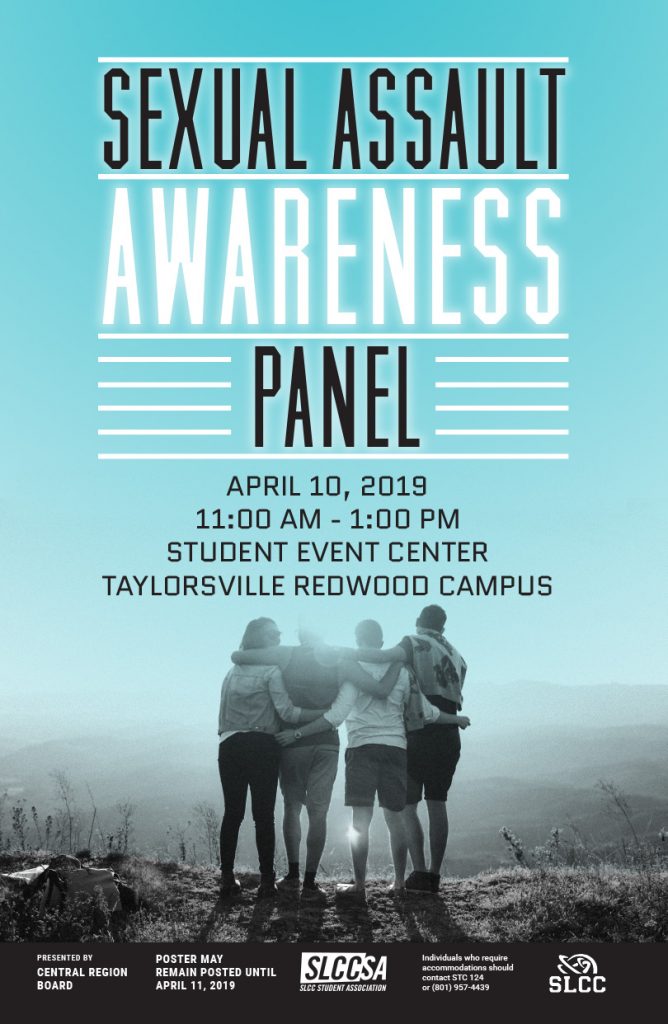 Victim Information Line
The Utah SAKI team created an information line for victims of sexual assault to get information about their sexual assault kits. If you a survivor of sexual assault who completed a forensic exam and are interested in the status of your sexual assault kit, you can call the information line for details or email the SAKI victim's advocate.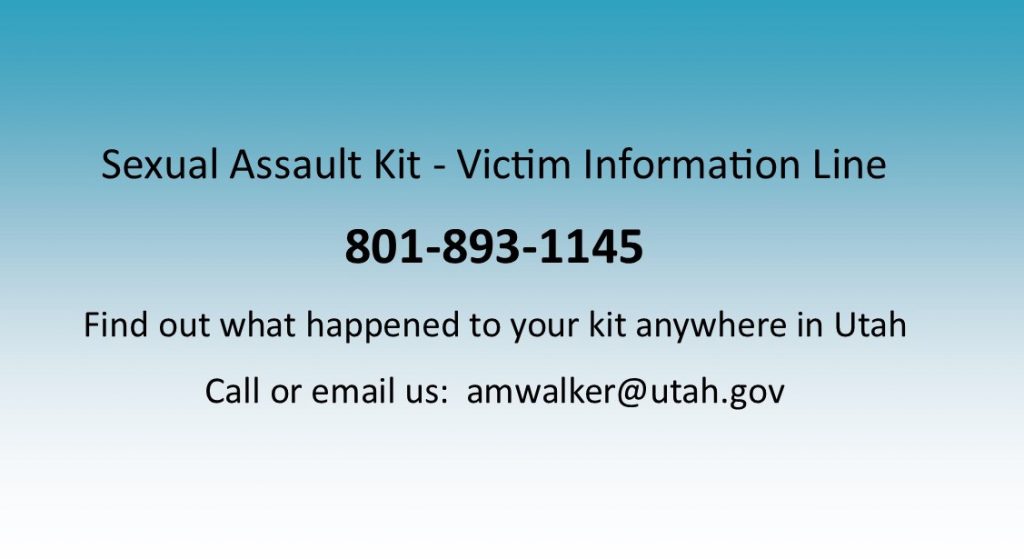 1 Smith, S. G., Chen, J., Basile, K. C., Gilbert, L. K., Merrick, M. T., Patel, N., … Jain, A. (2017). The National Intimate Partner and Sexual Violence Survey (NISVS): 2010-2012 state report. Retrieved from the Centers for Disease Control and Prevention, National Center for Injury Prevention and Control: https://www.cdc.gov/violenceprevention/pdf/NISVS-StateReportBook.pdf