Media Alert
PIO
Press Release
Updates on fatal crash involving dump truck on U.S. Hwy 40 near Jordanelle Reservoir
On 10/19/2018, at 11:56 am, a dump truck was traveling westbound on SR 40 near milepost 10. Due to possible impairment of drugs and alcohol, the driver of the dump truck crossed the median and vaulted over the cable barrier. A 2002 Dodge Ram pickup occupied by six adults was traveling eastbound when the dump truck crossed into eastbound lanes. The dump truck broadsided the Dodge Ram on the driver's side. Three of the occupants were thrown from the pick up truck while the other three occupants remained in the truck. All six occupants of the Dodge Ram are believed to be male adults and were killed on impact. A 2018 Jeep wrangler was traveling eastbound at the same location. The driver swerved to avoid the two trucks and lost control of the Jeep. The Jeep veered to the right, and rolled in the right hand shoulder, coming to rest upside down. Two female occupants of the Jeep sustained non-life threatening injuries and were transported to Park City Medical Center. The male driver of the dump truck was transported to Heber Medical Center with minor injuries. Once released from the hospital, he was transported to Wasatch County Jail and booked on six counts of automobile homicide, with more charges pending. Evidence of impairment is being collected from the scene and from the driver.
The driver of the pick up truck, that was hit by the dump truck, has been identified as Efrain O Cardenas, 62 years old, out of Salt Lake. The medical examiner is still working on identifying the other five occupants, who died on scene.
UPDATE 10/22/2018: Investigators have been able to identify three of the five additional men who were traveling in the Dodge Ram pickup. Sadly, due to the nature of the crash, evidence to help identify the two additional men may have been lost in the wreckage. Investigators, DPS Victim Advocates and the medical examiner are working together to accomplish a 100% identification on the remaining two men. All five men are of Honduran descent. Currently, the DPS Victim Advocate staff is working with the Honduran Consulate to ensure proper notification of next of kin is being made abroad. The men's names will be released here (below) once we know the victim's families are properly notified. UHP has learned that the men were all traveling together to a work-site along U.S. Hwy 40.
Investigators with the help of the Honduran Consulate have been able to ide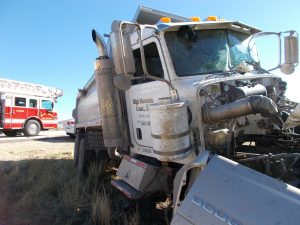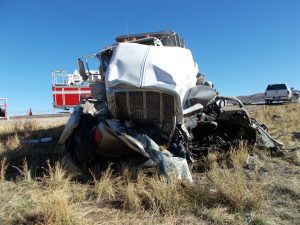 ###
MEDIA CONTACT
Hillary Koellner
Director of Public Affairs
Department of Public Safety
hmkoellner@utah.gov