TOP STORY
Highway Safety
Press Release
Protecting Utah
Top Five Most Common Car Seat Mistakes
Ahead of Child Passenger Safety Week, technicians will demonstrate how to correct the five most common mistakes parents make when traveling with their children in car seats.

 To kick off Child Passenger Safety (CPS) Week, law enforcement, firefighters and health officials are encouraging parents to make sure their kids are safe in the car. Motor vehicle crashes are the leading cause of death in the United States for children under the age of 13, killing thousands of children each year. Every 33 seconds, a child is involved in a crash and while many parents may think their children are protected, in most cases, they're not. According to the National Highway Traffic Safety Administration, more than half of all car seats are not installed correctly. To help combat this issue, traffic safety partners throughout Utah will be participating in Child Passenger Safety Week from September 23-29, 2018. This effort is intended to help parents and caregivers make sure their children ride as safely as possible—every trip, every time.
A study by NHTSA uncovered five common mistakes parents and caretakers make when installing child safety seats, and revealed that 20 percent of all drivers of child passengers do not read any instructions when installing child safety seats. CPS technicians will discuss the five most common errors found in the study and reveal how to correct them.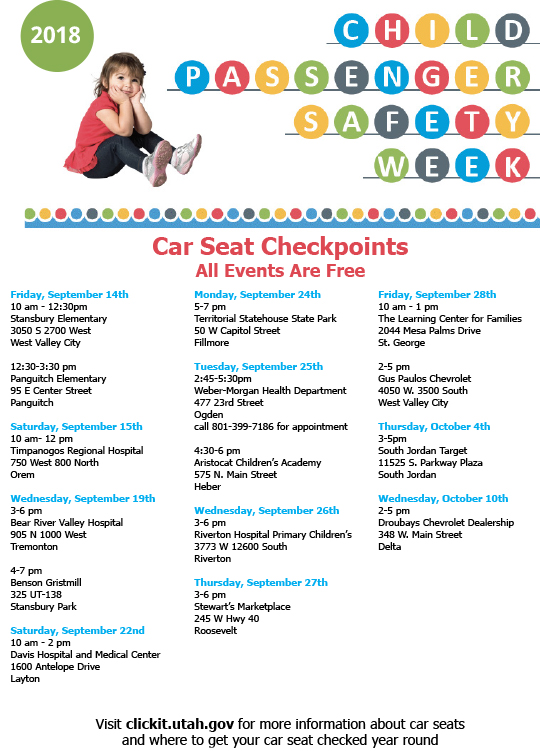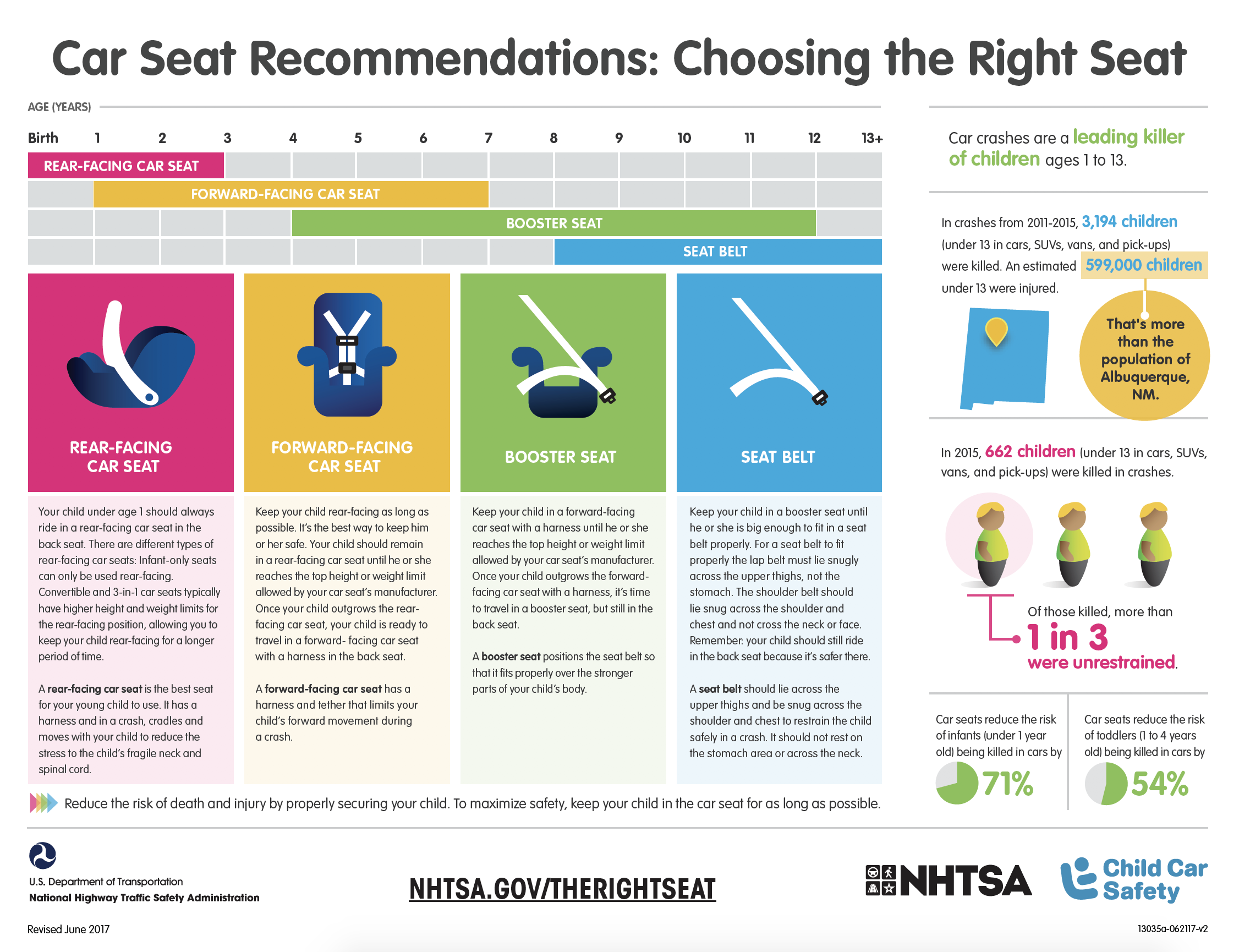 ###
MEDIA CONTACT
Hillary Koellner
Director of Public Affairs
Department of Public Safety
hmkoellner@utah.gov