TOP STORY
Inside DPS
Press Release
Protecting Utah
Shooting Reconstruction: Giving Investigators a Comprehensive Visual
Recently the Department of Public Safety's (DPS) Bureau of Forensic Science, commonly known as the State Crime Lab, and the State Bureau of Investigation (SBI) worked together as one to better each bureaus investigative knowledge.  "A forensic scientist has a detailed perspective of a crime scene," said Sgt. JT Jensen, an SBI agent. "We as investigators can take that information and use it to our benefit."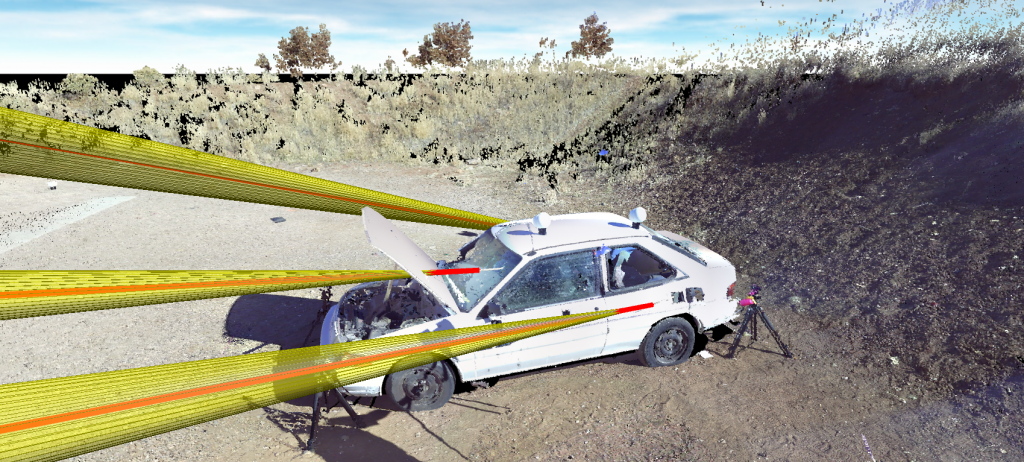 SBI agents participated in a two-day training led by the crime lab's senior firearms and tool mark forensic scientist, Justin Bechaver. The training consisted of proper documenting techniques and collecting shooting scene evidence using FARO scanner software.
Jensen says this 3-D software allows investigators to virtually return to the scene and collect data that wasn't initially picked up on the day of an incident.
During the training, forensic scientists had the opportunity to teach investigators how the crime lab can better assist their investigations and the resources that go into analyzing detailed evidence. A number of demonstrations were performed that involved shooting at two vehicles with various firearms and calibers. Through this process a specific shot was set up, such as shooting through the side window of a car or demonstrating how a ricochet off the windshield of a car can leave a mark on the glass but not actually break the glass. For each shot, a forensic scientist would catch the bullets in a cotton box and then show the agents what type of defect the bullet left in the car and what the resulting damage to the bullet was.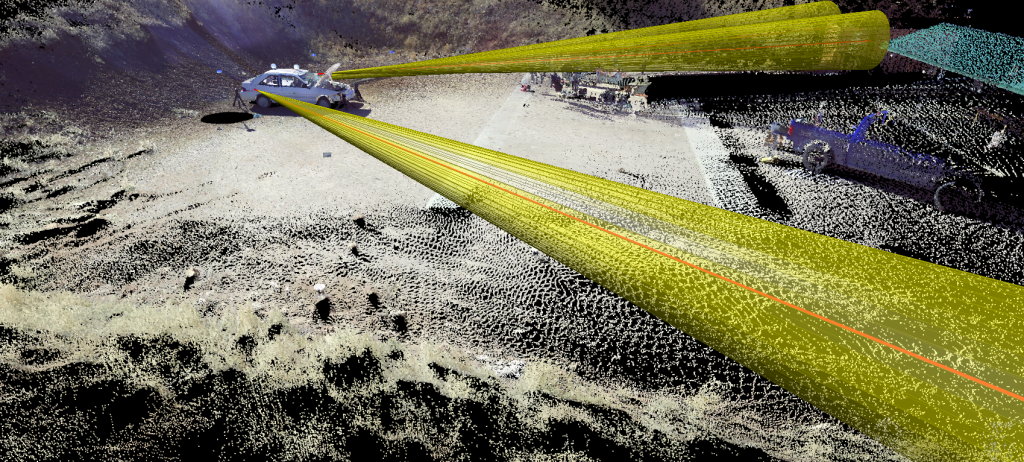 The four photos within this article are just a few of the trajectories that were measured. These images were provided by SBI's FARO scanner and were compiled by Sgt. Jensen. After he compiled them, he sent them to Bechaver who went over the accuracy of the measurements which were pretty much spot on said Bechaver.
Beyond its 3-D imagery and trajectories, images like these help investigators provide a visual element to a jury, a prosecutor, a judge and even other officers.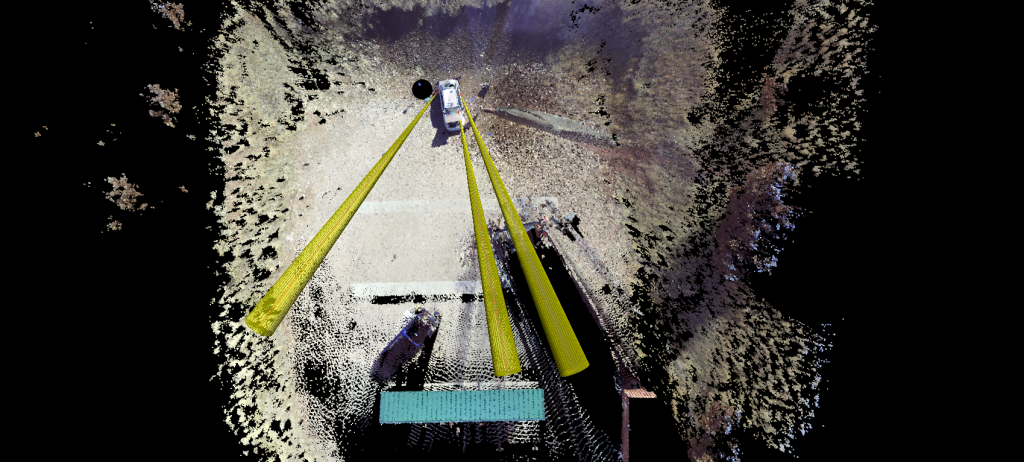 SBI agents are requested at dozens of violent crime scenes across the state of Utah. The FARO scanner is a critical tool that can be utilized at the scene of officer involved shootings, stabbings, suicides, plane crashes and mass casualty events. "This technology collects thousands of data points for an investigator," said Sgt. Jensen. "It is really impactful in court when you are trying to provide a visual for the science behind what goes on in a crime scene."
Jensen says if this technology or expertise did not exist, investigators would only work off of straight lines and not necessarily have crucial evidence that would lead them to a shooters position.
The FARO scanner allows SBI to be a premier major crimes investigative agency in the Mountain West.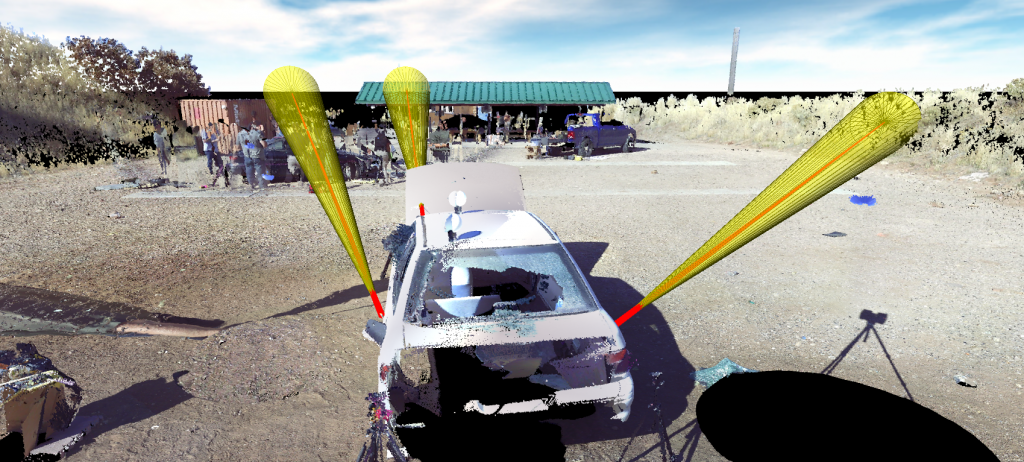 ###
MEDIA CONTACT
Hillary Koellner
Director of Public Affairs
Department of Public Safety
hmkoellner@utah.gov