Press Release
Protecting Utah
ShakeOut, Don't Freak Out on April 18
Plenty to cover during annual Great Utah ShakeOut earthquake drill
SALT LAKE CITY — The Great Utah ShakeOut is back!
This annual earthquake drill is important in 2019 because so many Utahns felt earthquakes for the first time in their lives between February and March.
The official time for the ShakeOut on April 18 is 10:15 a.m. It's not too late for the public, businesses, schools, churches or government agencies to sign up at ShakeOut.org/utah.
Already, more than 977,000 have signed up, putting Utah well on its way to reaching our goal of 1 million participants. UPDATE (4/18/19): Utah had more than 1,018,000 participants!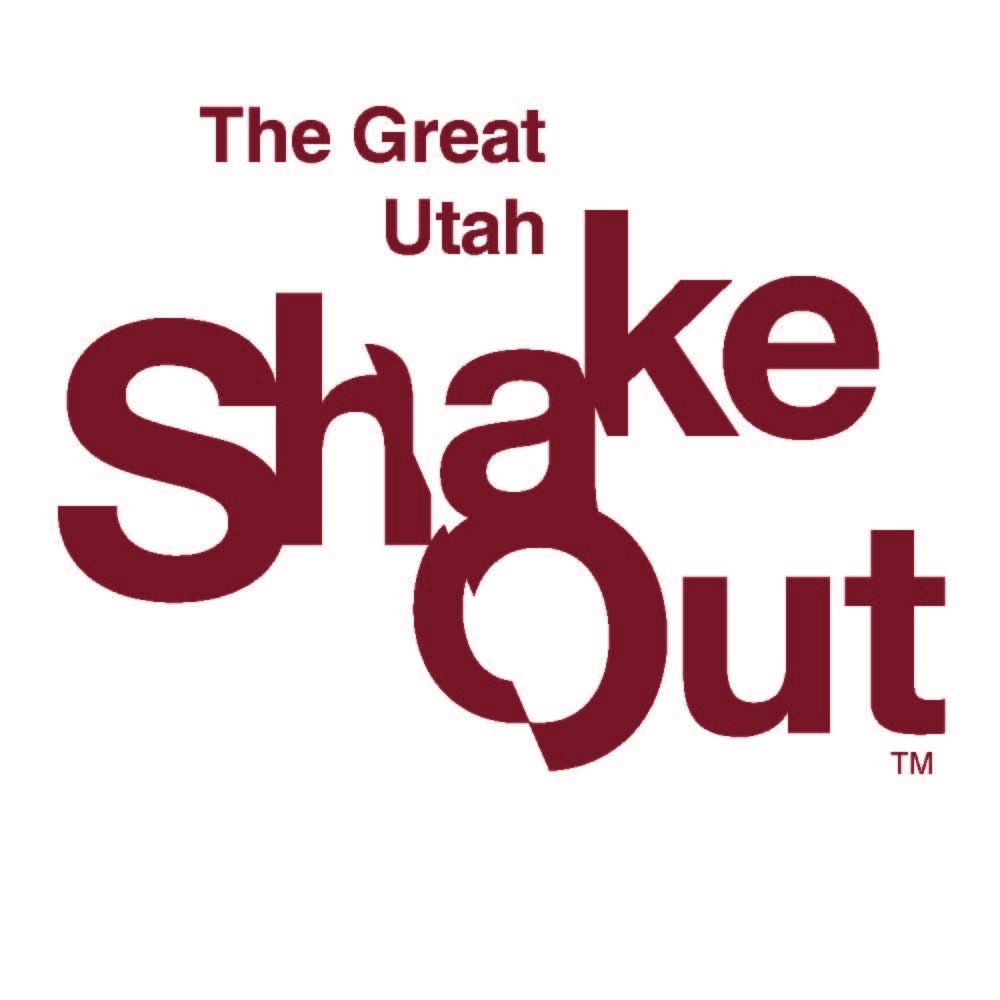 Remember, preparedness saves time, money, effort, and most importantly, lives. We practice what to do so we respond appropriately. See below for some story ideas and what to cover Thursday and beyond. Skip to the bottom for resources on social media.
Members of the news media and their stations or offices should also assess their organization's preparedness.
You can help the public by playing a broadcast of the ShakeOut drill, which you can download, along with transcripts here: http://www.shakeout.org/utah/drill/broadcast/
Story ideas
· What are schools doing to prioritize buildings that need seismic upgrades?
· What preparedness apps are available for smartphone users?
· Conduct a home-hazard hunt. Interview a homeowner who wants to be more prepared.
· What are good preparedness steps for businesses?
· How to communicate in a disaster – Text first, talk second
• How have Utahns' preparedness efforts improved since the earthquakes?
Graphical downloads, including web banners and Facebook cover images available here:
ShakeOut.org/utah/resources
ShakeOut.org/graphics
Great Utah ShakeOut public events
Thursday, April 18 (ShakeOut day!)
State Capitol Campus
Where: 350 N. Main Street, State Office Building (West side of campus)
When: 10:15 a.m.
What: Employees in the State Office Building and other offices will drop, cover and hold on and then evacuate to test their emergency procedures.
Contact: Joe Dougherty, jdougherty@utah.gov
Or Wade Mathews, wmathews@utah.gov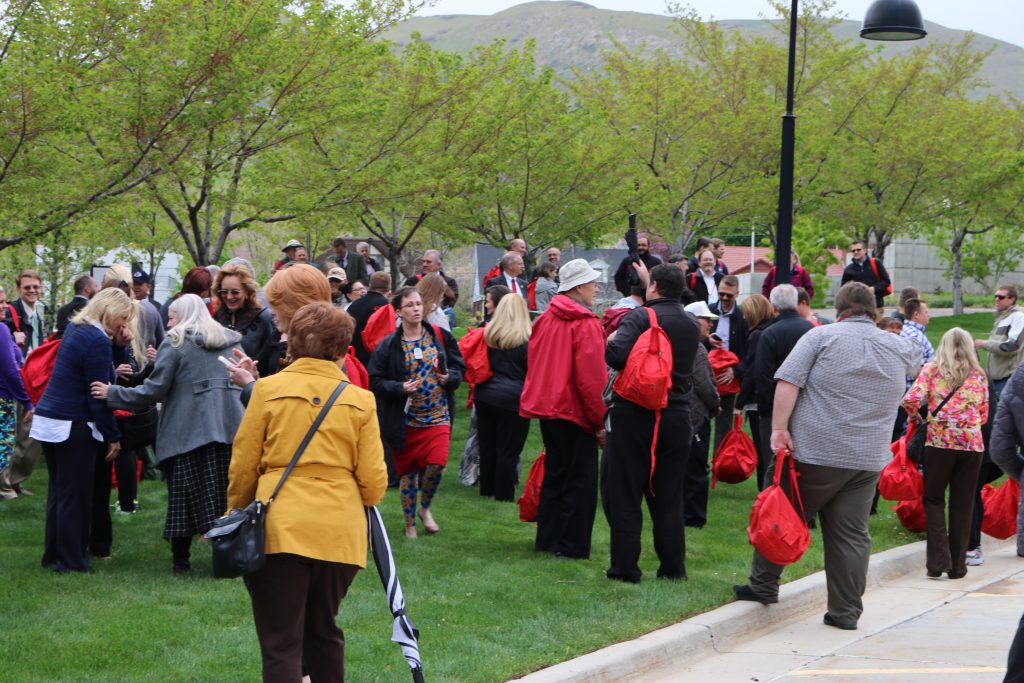 K-12 school districts
More than 600,000 K-12 students are participating. That means most school districts will do a drop, cover and hold on drill. Some will practice evacuation procedures, as well.
Contact: School district PIO
Looking for other locations?
Here's the entire participant list
Social media
Various social media channels can be used to share the ShakeOut.
· Twitter: Follow @UtahShakeOut and @BeReadyUtah
· Hashtags on Twitter, Instagram, Facebook, and Pinterest: #ShakeOut
· Facebook.com/UtahShakeOut and Facebook.com/BeReadyUtah
Preparedness videos on YouTube
· Utah: Preparedness Now
· Make a Kit — Be Ready Utah
Note: The Great Utah ShakeOut, now with more than 977,000 registered participants, is happening April 18, 2019, (third Thursday in April), at 10:15 a.m. Online at ShakeOut.org/utah. Since 2012, more than 7.6 million Utahns have participated in the ShakeOut.
---
The Utah Division of Emergency Management (dem.utah.gov) is the State's lead agency for coordinating state resources in a disaster. Utah DEM also conducts emergency preparedness efforts before a disaster through its Be Ready Utah program (BeReadyUtah.gov). Be Ready Utah aims to help families, businesses, schools and communities get ready for disaster.
###
MEDIA CONTACT
Hillary Koellner
Director of Public Affairs
Department of Public Safety
hmkoellner@utah.gov