Media Alert
PIO
Press Release
One person in critical condition following severe crash on I-15 at MM 230
Date: 01-17-2019
Time: 12:30
Location: I-15
Mile Post: 230
Travel Direction: South
Inv. Agency: Utah Highway Patrol
Initial Description:
A Dodge Dakota Truck was traveling north on I-15 near mile marker 230, the roadway conditions were wet and it was raining. The driver lost control and traveled through the median onto the southbound travel lanes. The truck now traveling perpendicular to the southbound traffic, struck a Ford Focus near the left front. This caused extensive damage to both vehicles. The Dakota was occupied by a female driver and two small children. The driver was in a seatbelt sustained minor injuries and the children who were in car seats had no injury. The male driver of the Ford was trapped in the vehicle taking an extended time to get him out. He was wearing a seat-belt, but sustained numerous serious injuries he was taken to Central Valley Medical Center and then taken to Utah Valley Hospital with internal bleeding and is now in critical condition. A female passenger of the Ford who was wearing her seat-belt sustained a broken arm, her child who was in a car seat sustained a collapsed lung. Both were transported to the hospital.
Update: Christian E West, the driver of the Ford Focus, was taken off of life support at Utah Valley Hospital, he passed away at 1340hrs. He is from West Valley and is 45 years of age.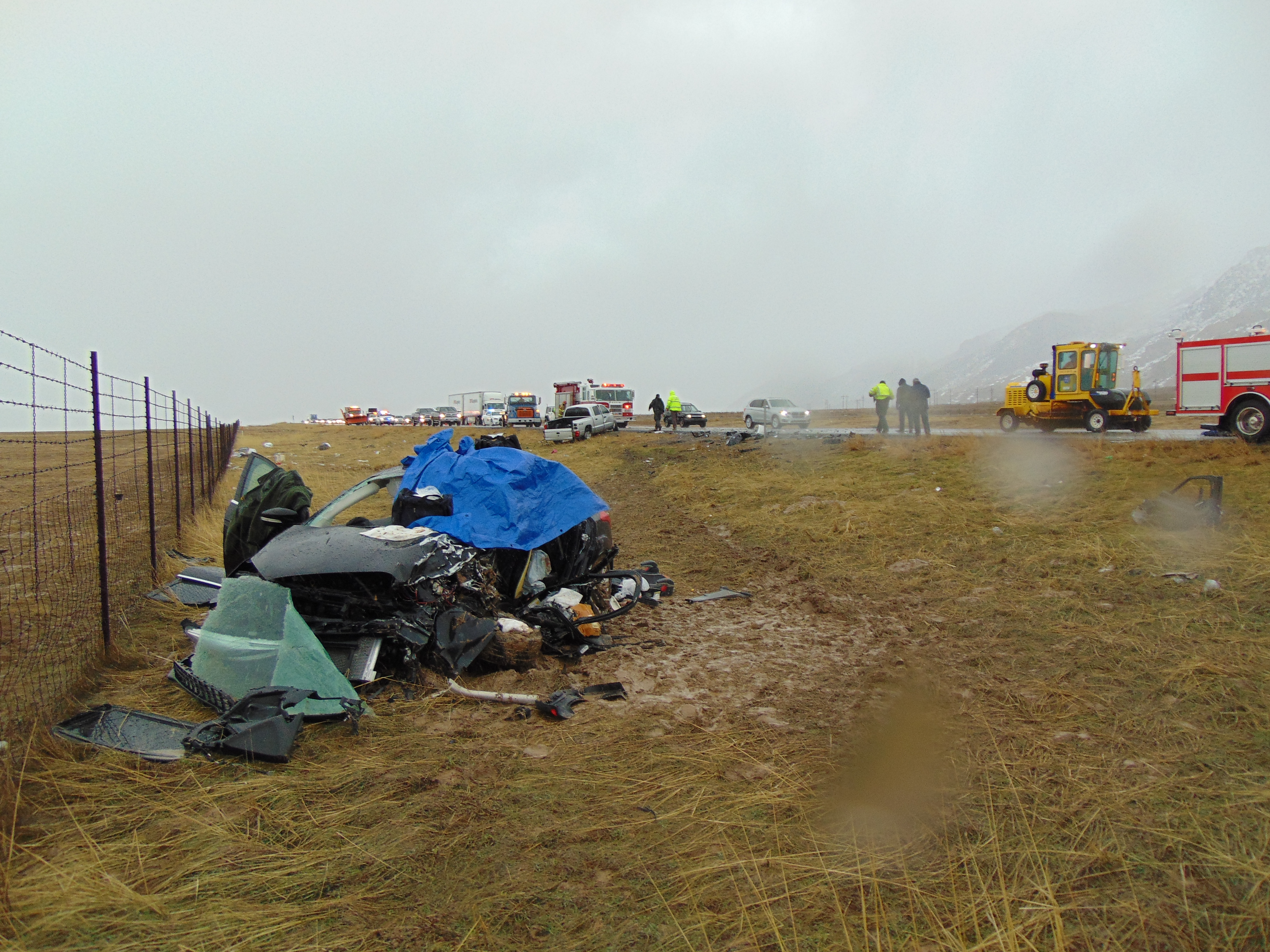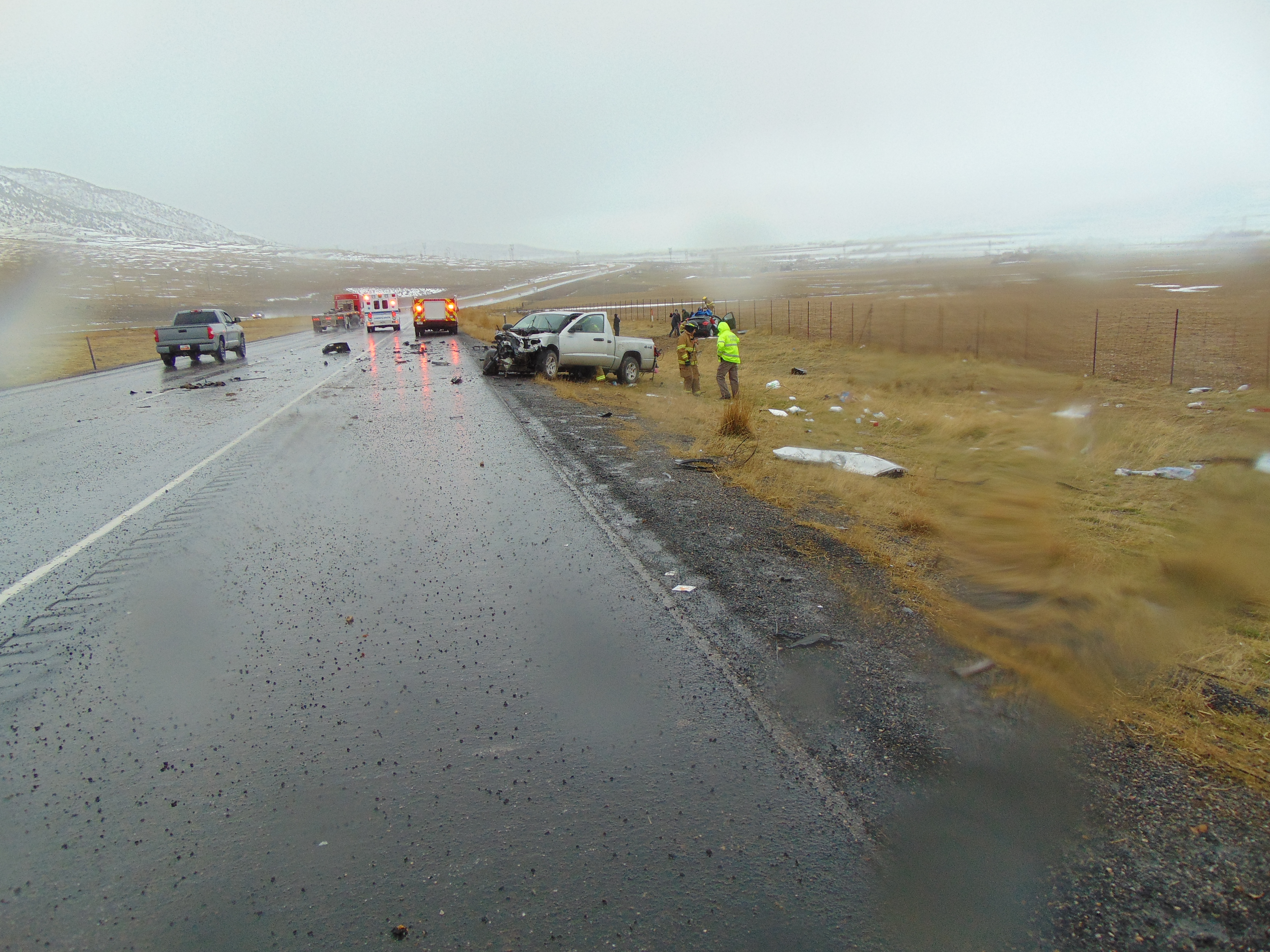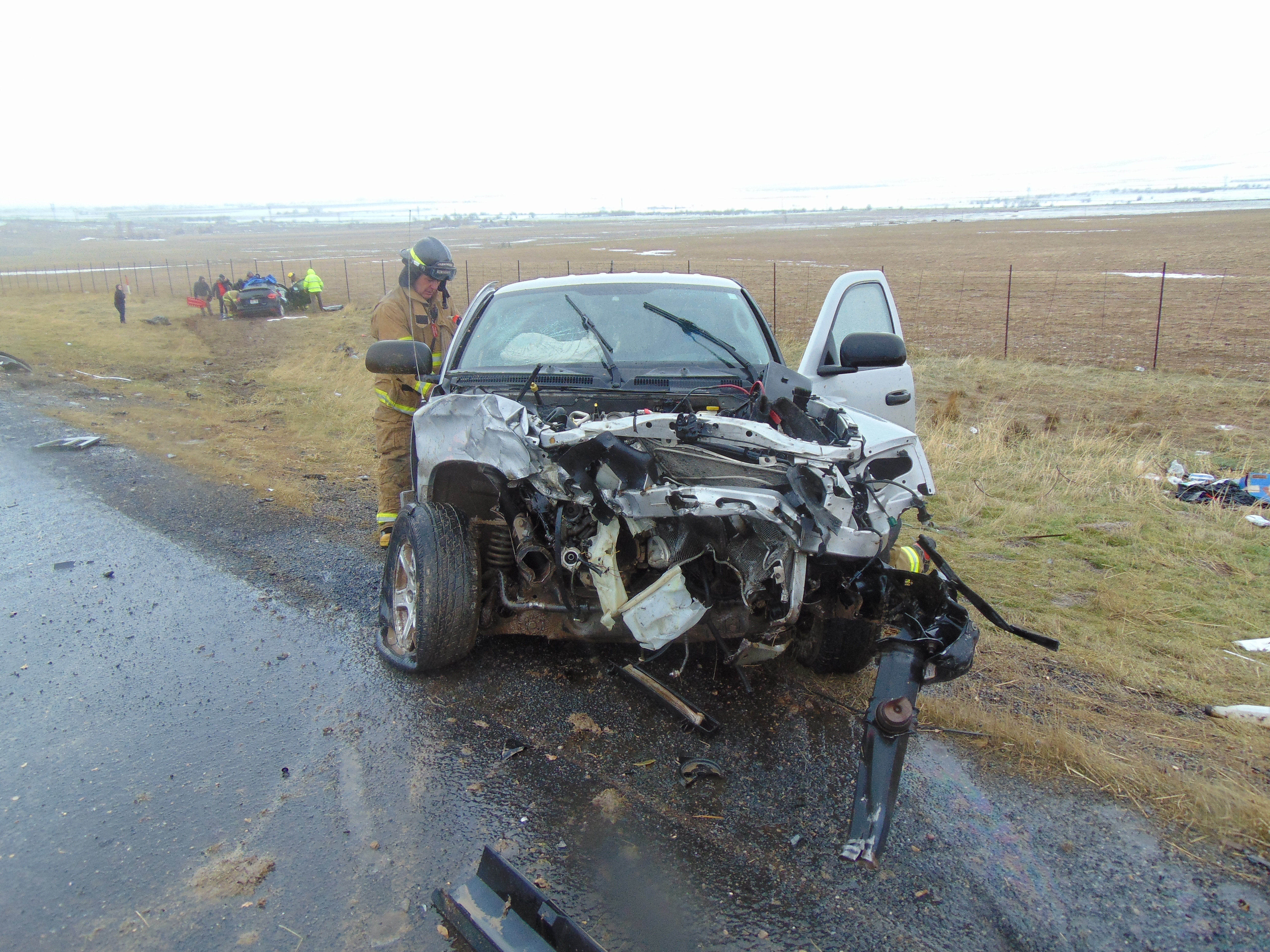 ###
MEDIA CONTACT
Hillary Koellner
Director of Public Affairs
Department of Public Safety
hmkoellner@utah.gov