Inside DPS
Press Release
Meet the Newest Class of 32 Utah State Troopers
For Immediate Release
August 14, 2018
Contact:
Sgt Nick Street – Utah Highway Patrol – PIO
(801)828-7473/ nstreet@utah.gov
Marissa Cote – Department of Public Safety – PIO
(801)793-8025/ mvillasenor@utah.gov
Utah Highway Patrol's recruitment efforts were ramped up one year ago and this group of 32 newly sworn in State Troopers are the largest class to date since those efforts began. We are proud of the numerous cultures and communities of Utah that this group represents.
This will be the last time all 32 are together before they are sent to more than a dozen counties across Utah to serve their community. 
The Utah Highway Patrol has had just over 2,000 applicants over the past year. 87 of those applicants have made it through the hiring process and graduated the police academy to earn the title of Utah State Trooper. The Utah Highway Patrol's Hiring Process includes, but is not limited to, a thorough background investigation, a physical fitness test, psychological evaluations and exams, a polygraph exam and a medical exam.
UHP's recruitment process is still ongoing and there is currently an open recruitment for State Trooper candidates. Those interested may apply at statejobs.utah.gov We encourage interested candidates to apply and become a state trooper.
WHERE: Salt Lake Community College Public Safety Enforcement Training Center (POST) Rm 262
WHEN: Wednesday, August 15, 2018 at 8:30 a.m.
WHO: 32 new troopers and UHP administration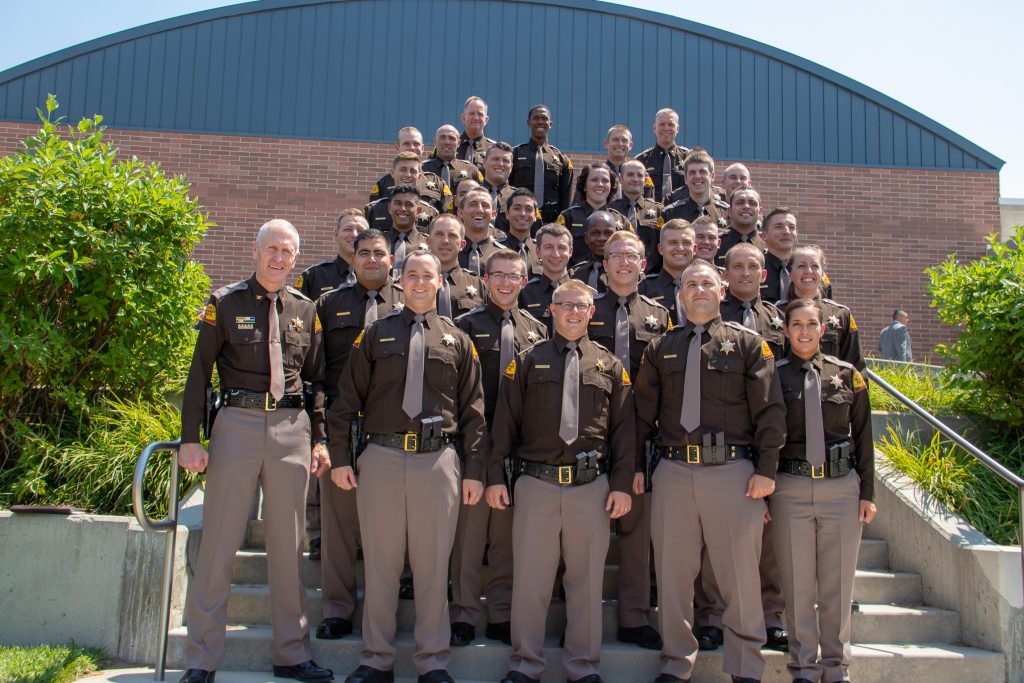 ###
MEDIA CONTACT
Hillary Koellner
Director of Public Affairs
Department of Public Safety
hmkoellner@utah.gov