Media Alert
PIO
Press Release
Fatal crash on I-15 north of Beaver
Date: 01-03-2019
Time: 21:28
Location: I-15, 13 Miles North of Beaver
Mile Post: 125
Travel Direction: North
Inv. Agency: Utah Highway Patrol
At about 2125 hours, a semi was traveling southbound on I-15 near milepost 125.8. The semi drifted off the left shoulder for an unknown reason. Troopers are investigating an illness/fatigue as a contributor. The semi traveled through the median, across northbound lanes and struck a Kia Optima, which was traveling northbound in the number two lane. The Kia Optima and the semi continued off the right shoulder of the northbound lanes. The Kia Optima came to rest at the bottom of about a 100 foot embankment. The Kia was occupied by only the female driver. She sustained fatal injuries on impact with the semi.
Update: Both the semi driver and co-driver were transported to the hospital with non-life threatening injuries. There were approximately 160 pigs on board the semi's trailer. Many were severely injured or killed during the collision and subsequent roll-over. A few pigs came away unscathed.
The deceased driver's name is Jaime Demille, age 41, from Cedar City.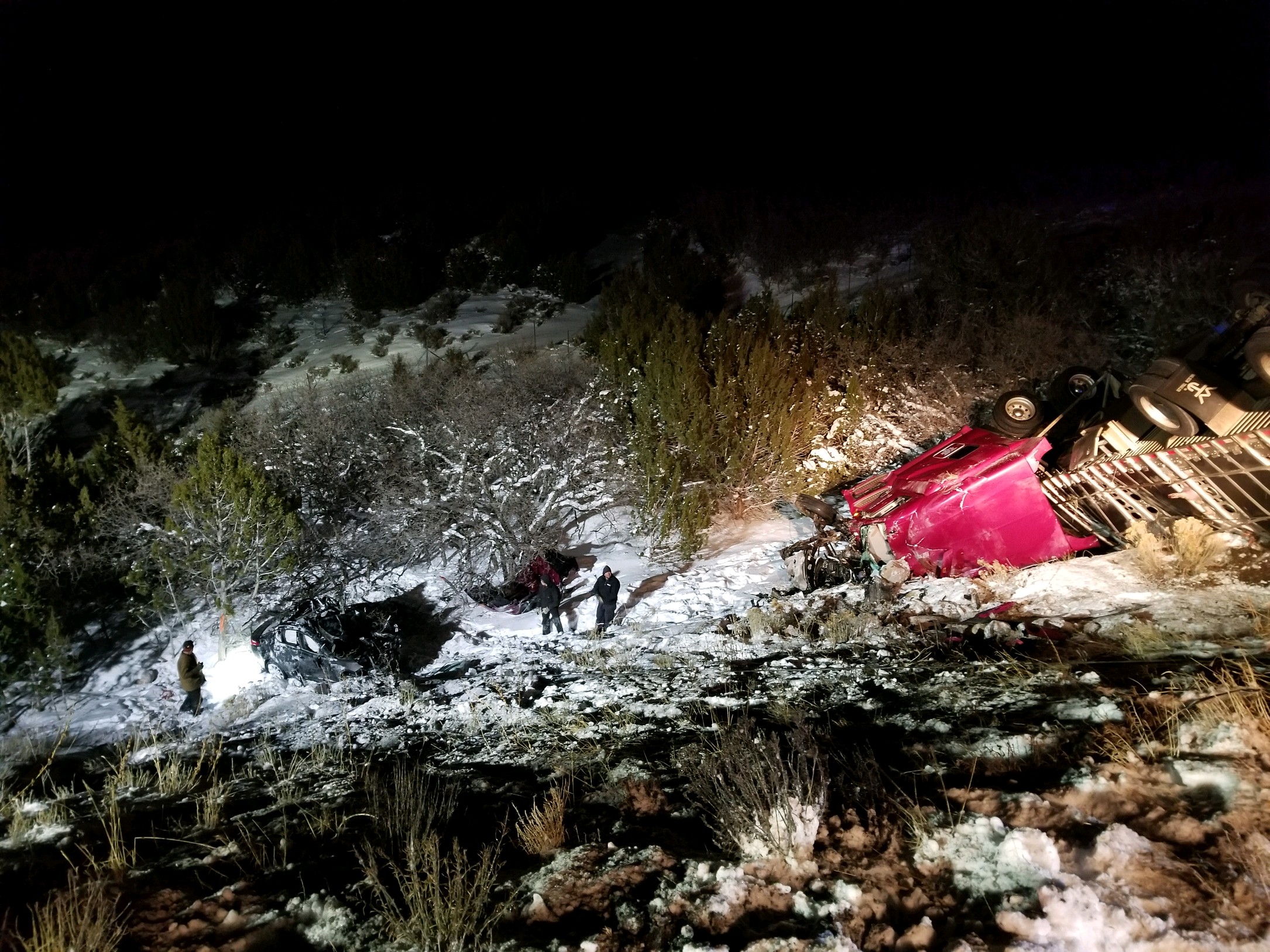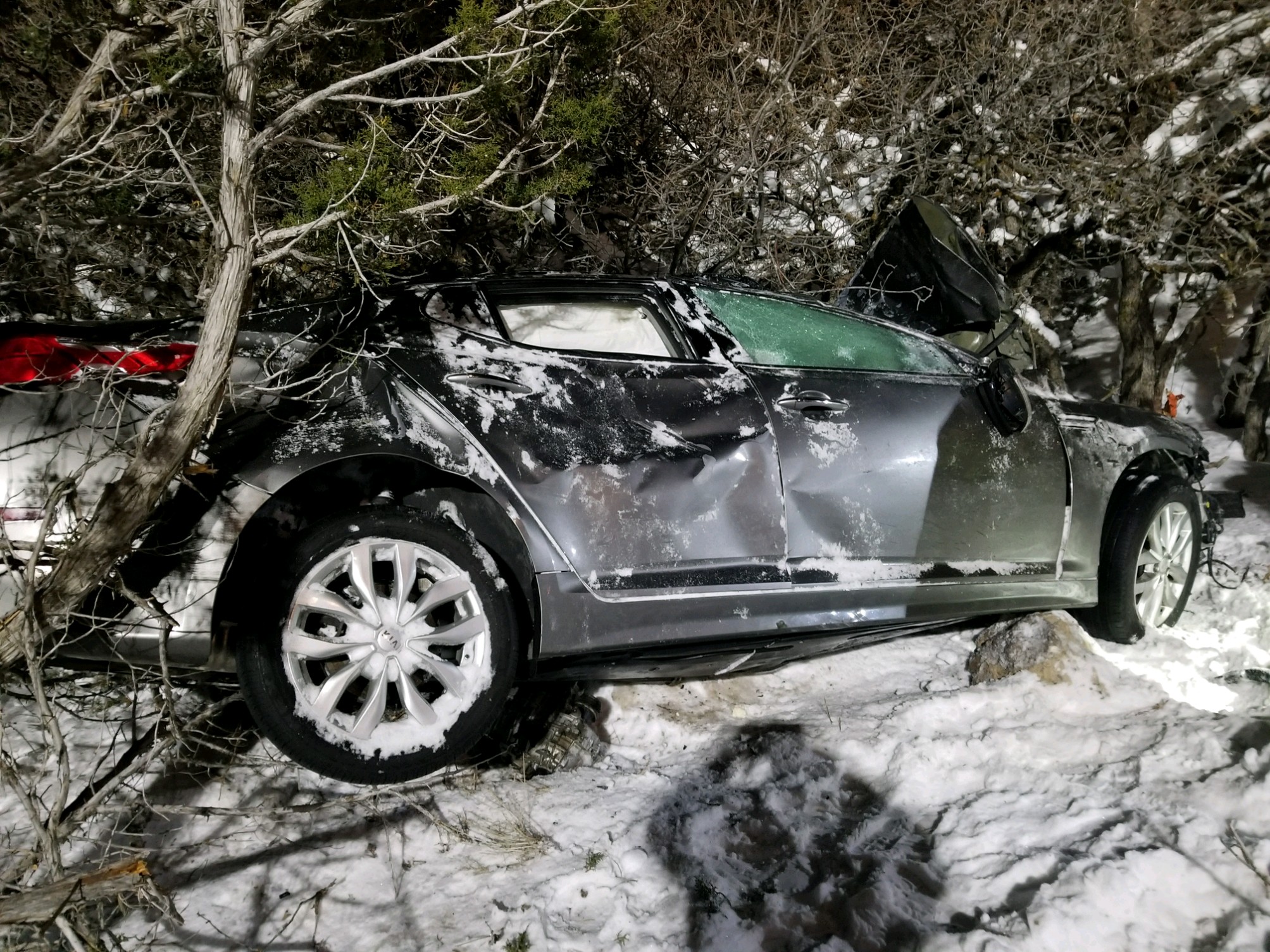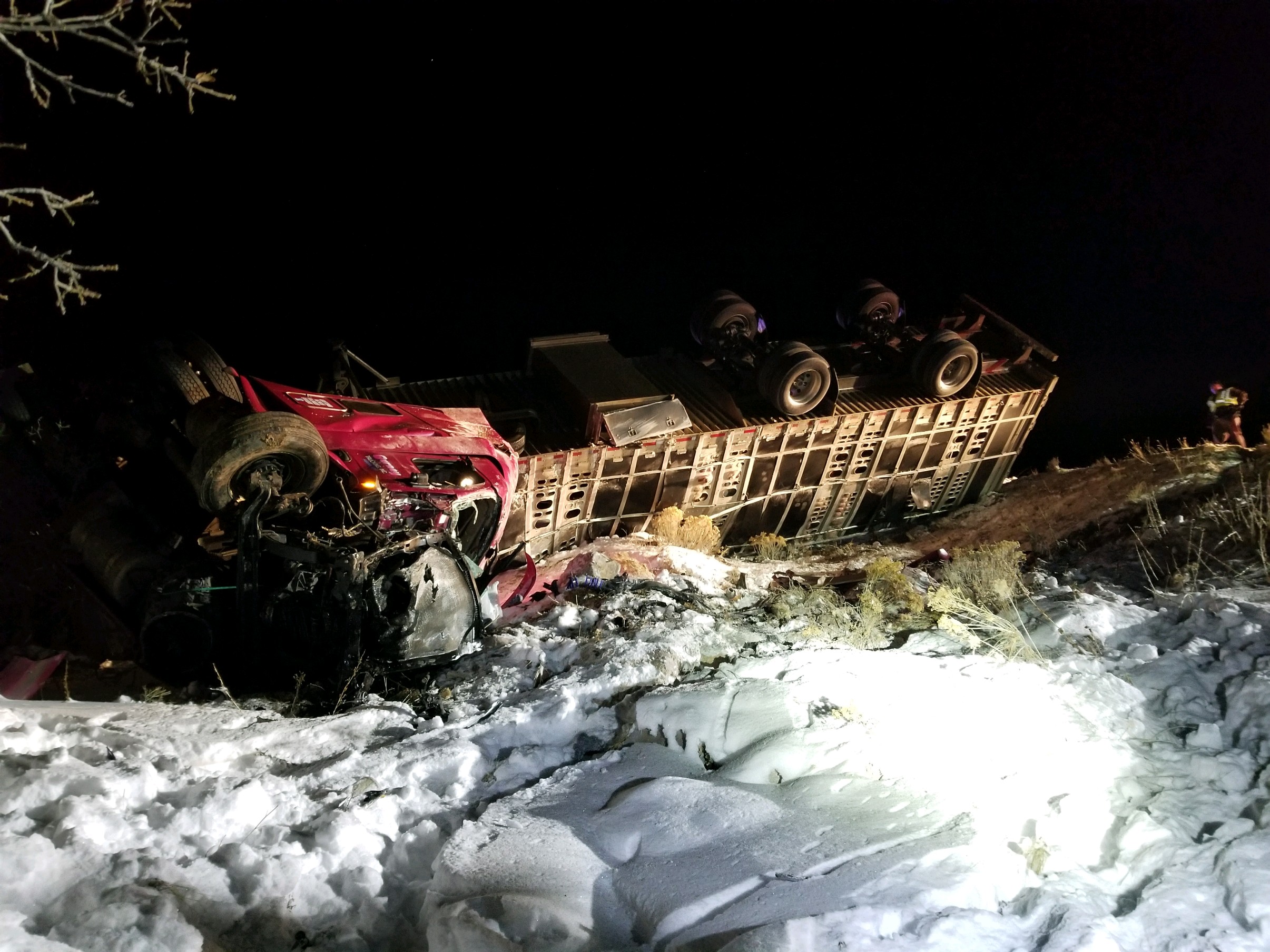 ###
MEDIA CONTACT
Hillary Koellner
Director of Public Affairs
Department of Public Safety
hmkoellner@utah.gov