Media Alert
PIO
Press Release
Fatal Crash MM 11 SR-91
DPS Incident Notification 6927 (Crash – Fatal / Initial Information / Sent: 03-19-2019 17:19)
Section: 1 // District: 0
Date: 03-19-2019
Time: 14:13
Location: SR-91
Mile Post: 11
Travel Direction: South
Inv. Agency: Utah Highway Patrol
Initial Description:
Our initial call was of head-on collision on SR-91 MM 11 in Sardine Canyon in area known as Dry Lake. UHP and Cache County S.O. Deputies responded to the area and the deputies helped close the southbound lanes of SR-91 at mm 17 SR-23 junction. Troopers on scene blocked the #1 lane northbound as one of the vehicles ended up on the cement barrier dividing the roadway. Witnesses indicate the 2014 silver Chevy Silverado had crossed the median at the summit and was traveling northbound in the #1 southbound lane of travel. One witness indicated that he swerved to the right into the #2 lane and narrowly avoided the collision, but as he looked in his mirror he witnessed the pick up truck strike a black 2014 Toyota Sienna SUV. The 32 year old male driver of the Toyota SUV had to be extricated and was transported to Logan Regional Hospital in good condition. The 87-year old female passenger of the Chevy pick-up truck initially had her heart stop. CPR was performed by medical personnel and they continued care while she was airlifted to Ogden Regional Hospital where she was later pronounced deceased. The 88 year old male driver of the Chevy truck was taken to Logan regional in good condition. Investigators are looking at fatigue or a medical condition as the cause of this crash.
Update: The deceased passenger from the Chevy pick-up is Bonnie J Reeder, age 87, of Hyde Park, Ut.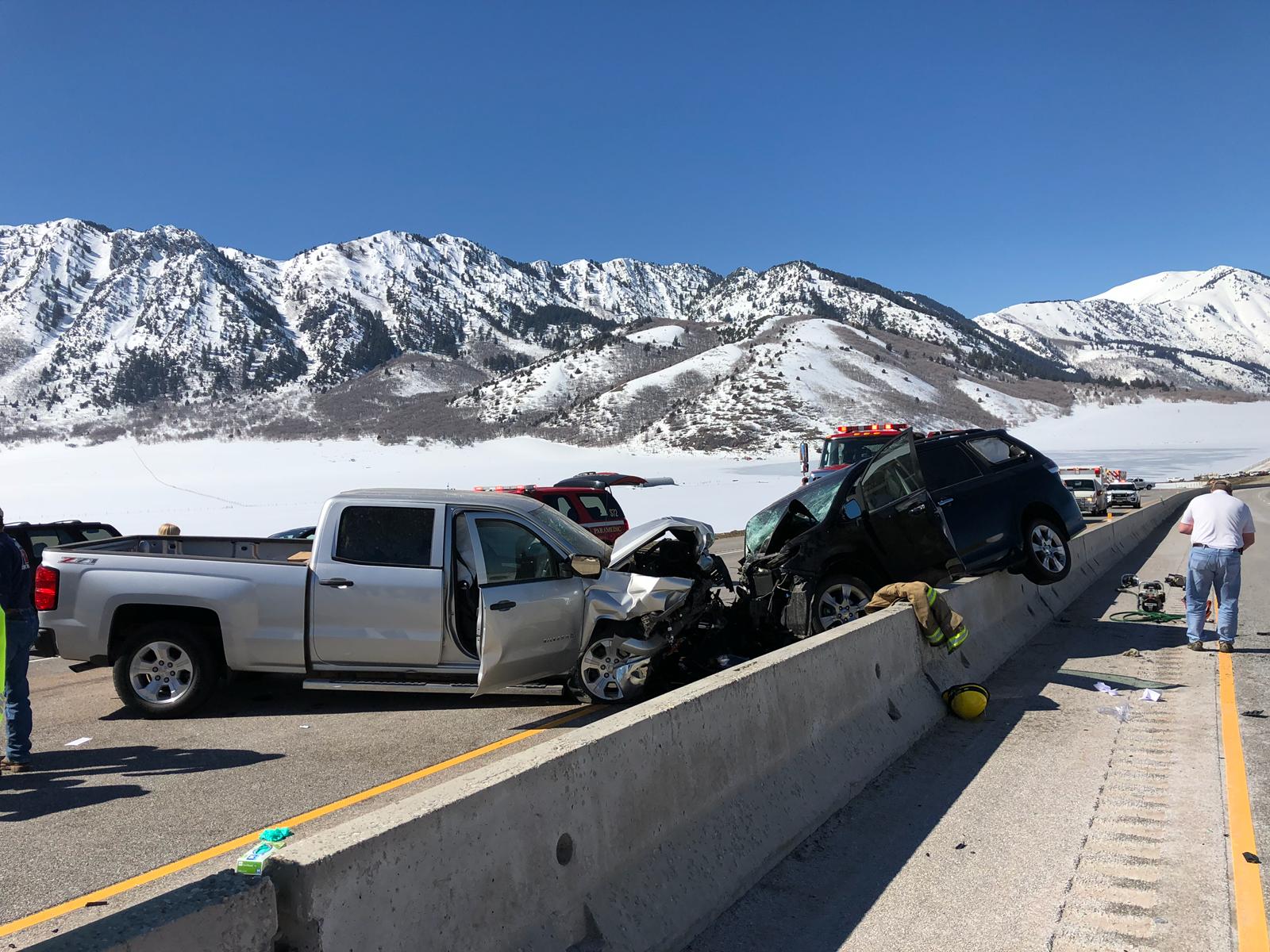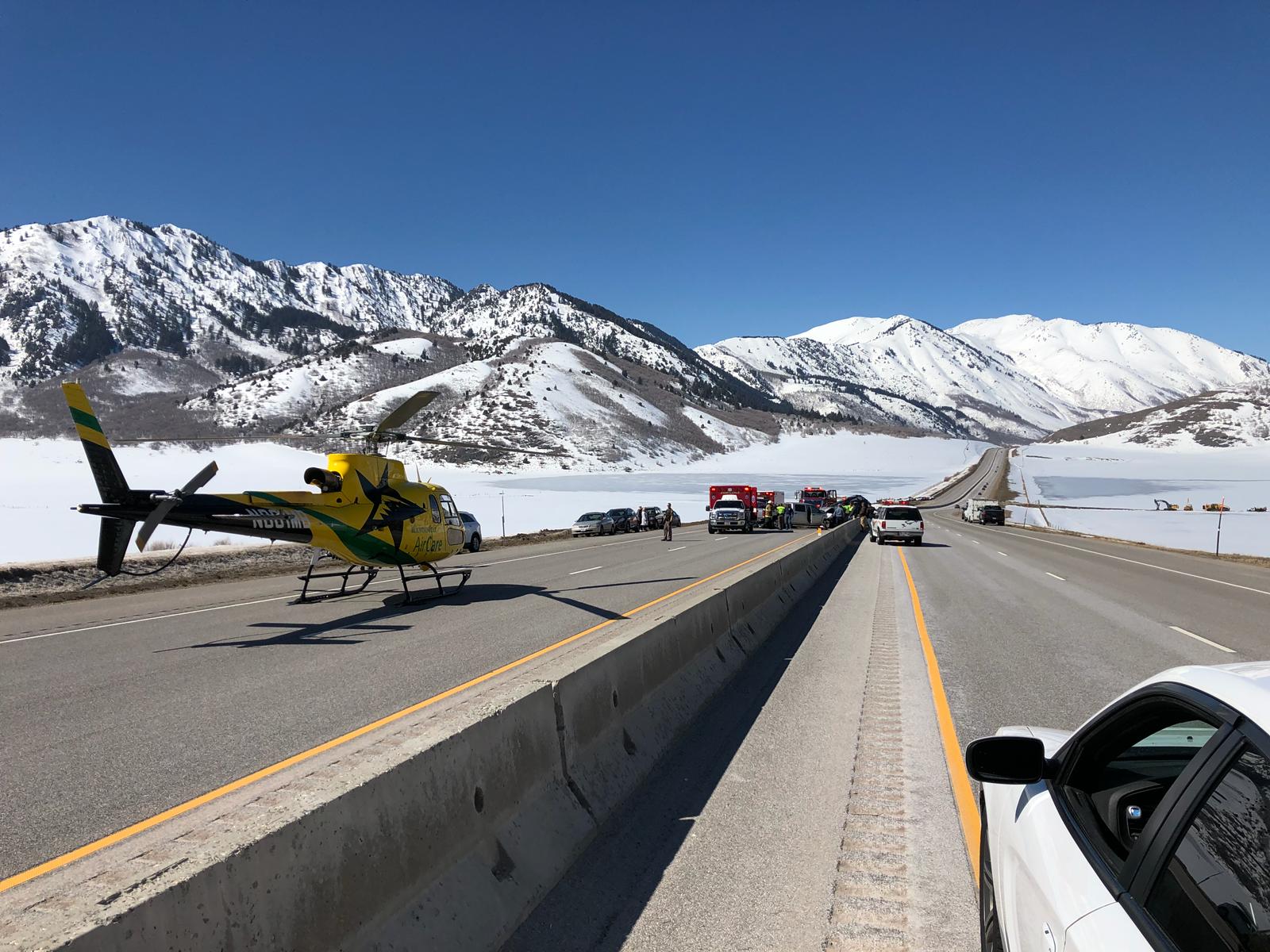 ###
MEDIA CONTACT
Hillary Koellner
Director of Public Affairs
Department of Public Safety
hmkoellner@utah.gov