Media Alert
PIO
Press Release
Early morning semi fire temporarily shutdown I-15 SB near Cove Fort.
Date: 01-09-2019
Time: 07:47
Location: i-15
Mile Post: 137
Travel Direction: South
Inv. Agency: UHP
Initial Description:
At 0747, this morning a tractor pulling two trailers, caught on fire. The tractor and first trailer were burned. The second trailer was placarded and loaded with Bisulfite. Bisulfite is non combustible, but if involved in a fire would produce a toxic gas. Fire personnel were able to stop the fire before it reached the placarded trailer. UDOT has provided a single lane closure while the scene is cleaned up. Both southbound lanes were closed for about an hour and a half. The driver escaped without injury.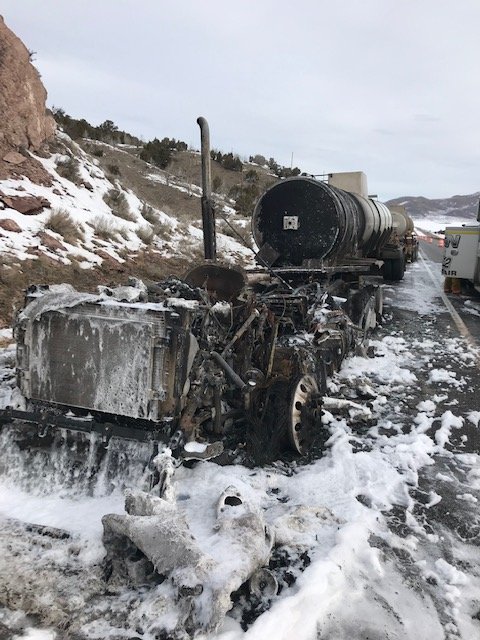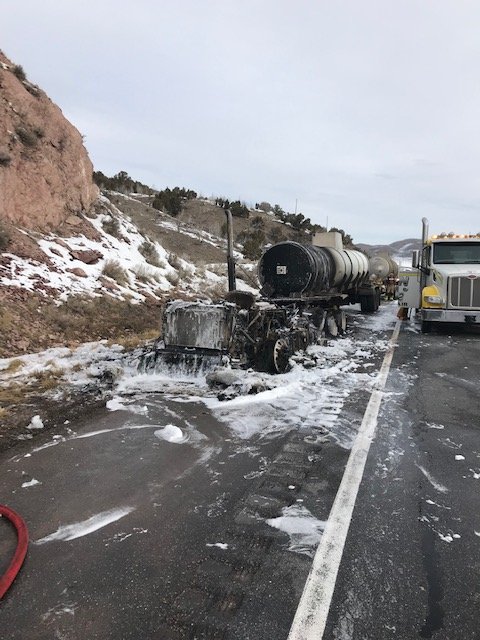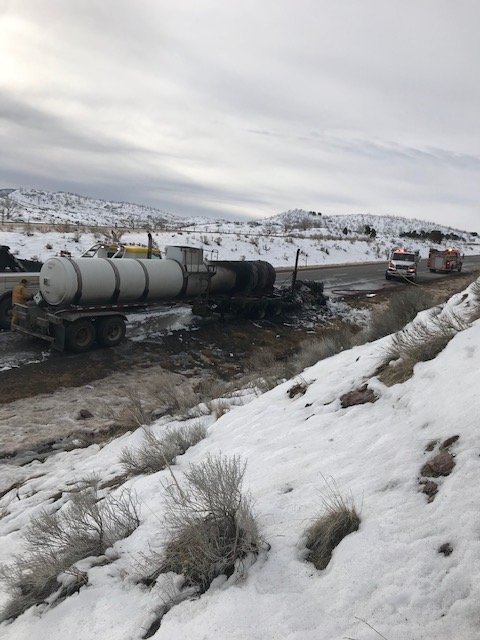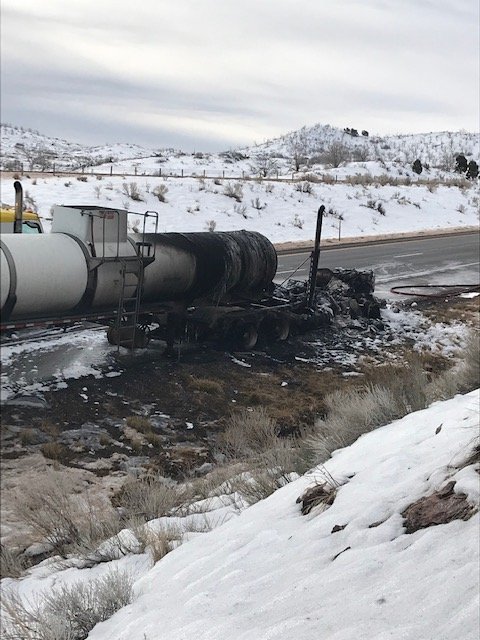 ###
MEDIA CONTACT
Hillary Koellner
Director of Public Affairs
Department of Public Safety
hmkoellner@utah.gov