Press Release
DPS Wants to Know Which Route Will You Choose?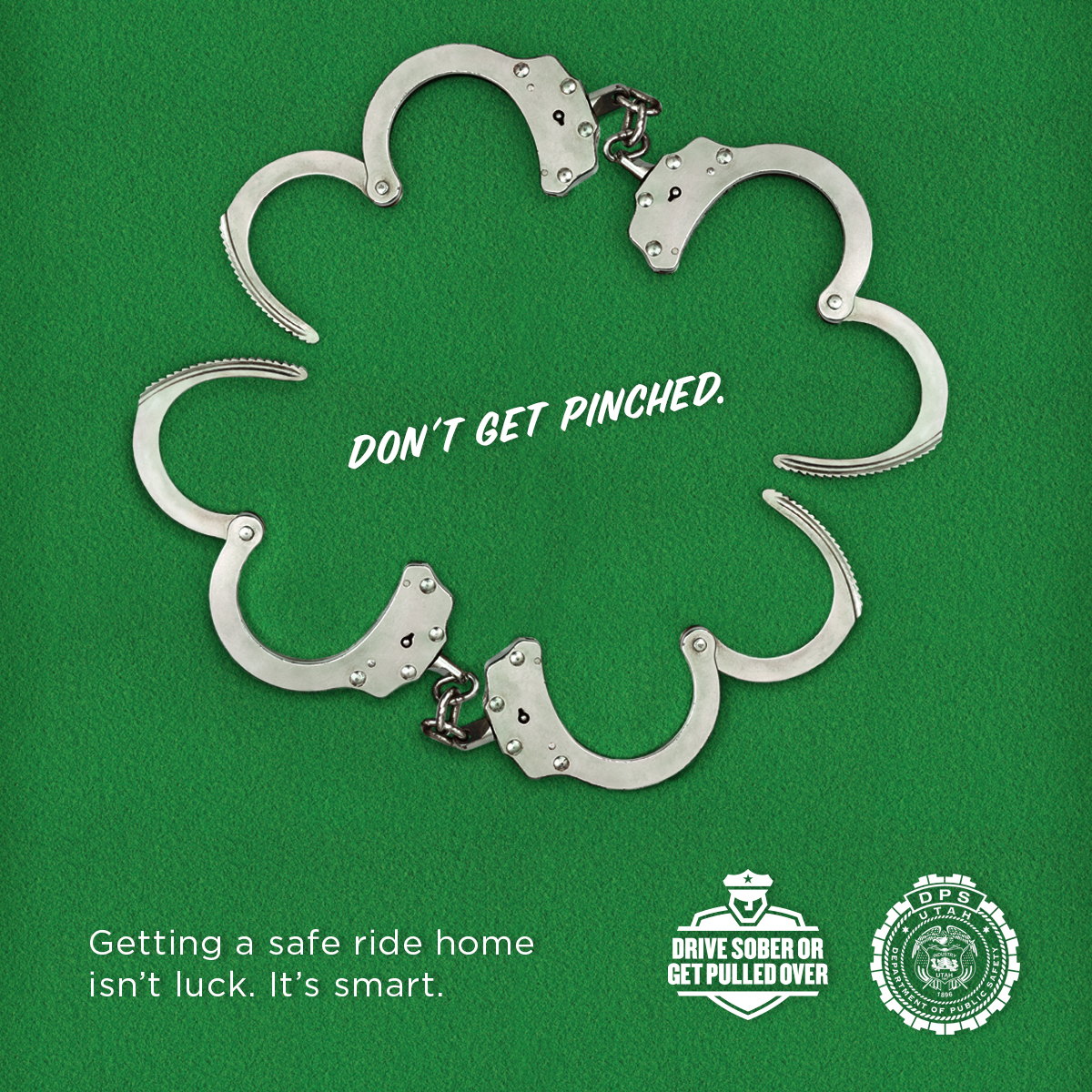 St. Patrick's Day is just one reason for Utahns to celebrate this weekend – there are also March Madness basketball games, Utah Jazz home games and a Bon Jovi concert. If their celebrations include drinking alcohol, they'll have to make a choice when it comes time to head home.
Two custom-made road signs will show the possible routes people can choose this weekend – to get behind the wheel after drinking or to get a safe ride home. Along one route will be the potential consequences of the choice to drink and drive and along the other will be the many different ways to get a safe ride home.
Increased DUI enforcement will begin on Friday, March 16th and continue through Sunday, March 18th. Law enforcement officers statewide will be working more than 100 overtime shifts to deter, detect and remove drunk drivers from Utah's roads. The extra enforcement will include a DUI blitz held by the Utah Highway Patrol in Salt Lake County on Friday night.
While many people will have green on their minds, law enforcement wants St. Patrick's Day revelers to know there will be extra red and blue out, too. The only route to choose is to get a safe and sober ride home.
WHEN: Thursday, March 15th 10:00 a.m.
WHERE: Utah Department of Public Safety Driver License Division Test Track,
   2780 W 4700 S, West Valley City, UT 84129
   **The track is located off 2700 West, directly across the street from the Calvin Rampton Building. Enter from 2700 West or from the parking lot of the DLD office.
VISUALS & INTERVIEW OPPORTUNITIES
Major Jess Andersen, Utah Highway Patrol
Lt. Scott Buchanan, West Valley City Police Department
Enforcement and emergency vehicles and representatives
UHP Breath Alcohol Testing (BAT) Mobile and simulated BAC test
Road signs featuring routes of "Drink and Drive" and "Get a Safe Ride"
Uber, Lyft, taxi cab and designated driver vehicle
###
MEDIA CONTACT
Hillary Koellner
Director of Public Affairs
Department of Public Safety
hmkoellner@utah.gov