Commissioner
Cyber Security
TOP STORY
Protecting Utah
DPS Officials Attend National Criminal Investigative Conference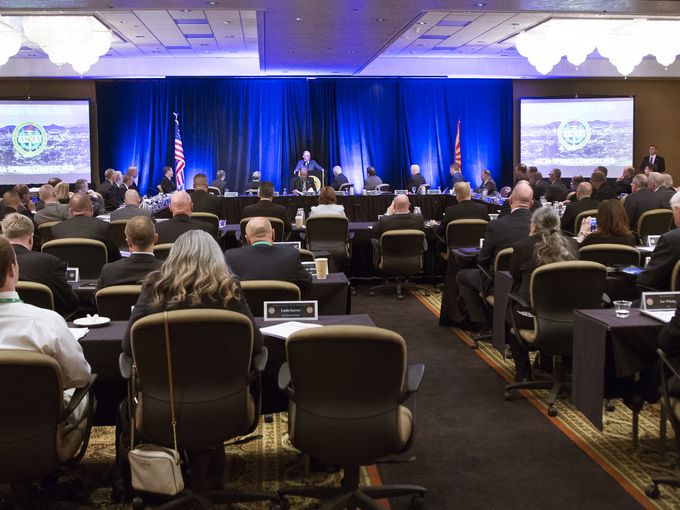 Commissioner Keith D. Squires, Colonel Brian Redd and Major Tyler Kotter recently attended the Association of State Criminal Investigative Agencies (ASCIA) conference in Phoenix, Arizona on May 7-9, 2018. The majority of states sent leaders who oversee state-level criminal investigative agencies to Phoenix for three days of training on cutting edge topics in law enforcement and criminal investigation.
United States Attorney General, Jeff Sessions, FBI Deputy Director, David Bowdich, and many other federal leaders attended the conference and provided remarks, offering appreciation and support. Remarks from AG Sessions can be found here:
(https://www.justice.gov/opa/speech/attorney-general-sessions-delivers-remarks-association-state-criminal-investigative)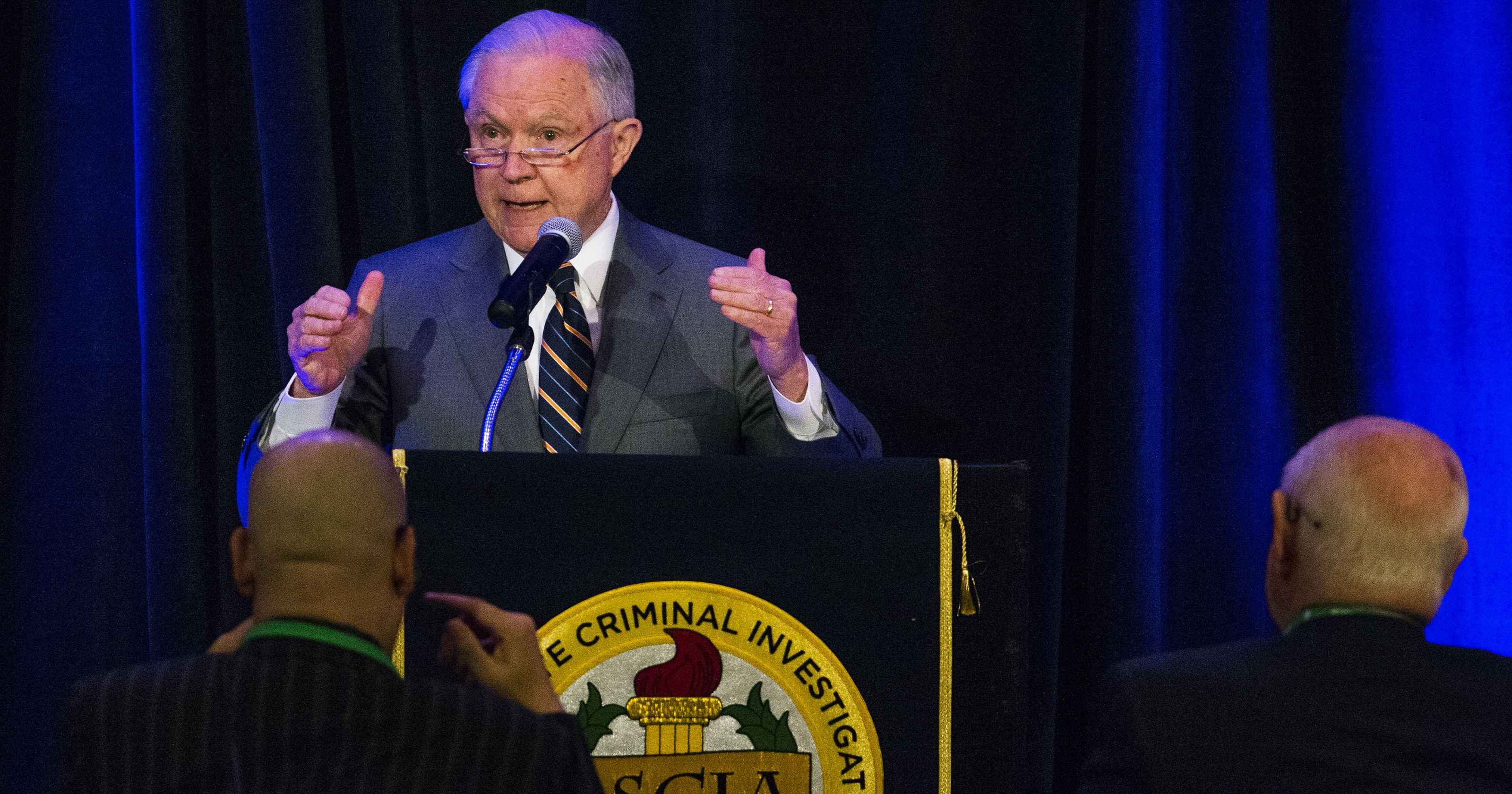 Topics from the conference included terrorism, information sharing and intelligence, cyber crime, cryptocurrencies and dark web investigations, forensic sciences application in criminal investigation, violent crime, illicit drugs and the opioid epidemic, funding and legislative issues and many others.
Many of the initiatives discussed at the conference are currently being addressed or implemented in Utah. Below are three programs discussed at the conference that Utah DPS and our partners in the state are currently implementing:
Gun Crime – National Integrated Ballistic Information Network (NIBIN)
NIBIN is a program developed by the Alcohol, Tobacco, and Firearms (ATF) to address violent gun crime. The purpose of the NIBIN program is to quickly identify serial shooters and remove them from our streets in an effort to curb violent gun crime. This is accomplished through the development of a gun intelligence center in Utah where information is developed to effectively address gun crime.
Shell casings from disparate crime scenes are sent to the DPS Crime Lab for analysis. The shell casings are compared by forensic software at the crime lab to shell casings across the country. When a match is made, the lead is developed by intelligence analysts and sent to our local law enforcement agencies in Utah as an investigative lead.
The NIBIN program has been successfully implemented in New Jersey, Phoenix, Denver, and other cities and states across the nation. Utah is currently implementing this program and seeing early success. More information will be released on the Utah initiative in the near future.  More information can be found on NIBIN at (https://www.atf.gov/firearms/national-integrated-ballistic-information-network-nibinShell).
Forensic  Sciences – Rapid DNA
FBI Section Chief Tina Delgado addressed ASCIA members on the FBI's work regarding Rapid DNA technology. Senator Hatch passed a law in 2017 authorizing the use of Rapid DNA technology by the FBI. Currently the FBI is testing Rapid DNA technology and developing policies to appropriately integrate the technology into the current DNA forensic environment which includes our DPS Crime Lab.
Rapid DNA has three projected uses for state and local law enforcement including use (1) in forensic laboratories, (2) at booking stations for collection of arrestee samples, and (3) at crime scenes for rapid identification.
Pilot programs in four states are set to begin in 2019 at booking stations. Utah DPS is currently engaged with FBI and preparing for Rapid DNA technology in Utah. More information can be found on Rapid DNA at (https://www.fbi.gov/services/laboratory/biometric-analysis/codis/rapid-dna)
Cyber Crime – Utah Cyber Center
In the 2012 legislative session, Utah legislators provided DPS with resources to investigate cyber crime. DPS statutory authority authorizes the DPS State Bureau of Investigation to investigate computer crime generally and also computer crime against state agency assets (UCA 53-10-302 (13) (14)). DPS teamed with the FBI in the first ever Operation Well Spring initiative to combat computer crime. DPS also partnered with the state's Department of Technology Services to protect the state network and investigate associated crime. For more information see (https://publicsafety.utah.gov/2017/09/08/the-utah-department-of-public-safety-serves-as-a-national-model-for-cyber-preparedness-and-incident-response-planning/).
DPS is currently renovating our Joint Intelligence Center to house a new Utah Cyber Center in partnership with the Department of Technology Services. This center scheduled to open this year will combine the resources of DPS and DTS to continue our effort to combat cyber crime. For more information on the Utah Cyber Center, please contact the DPS Public Affairs office.