Disasters
TOP STORY
Disaster closeout: Laub Dam failure 2012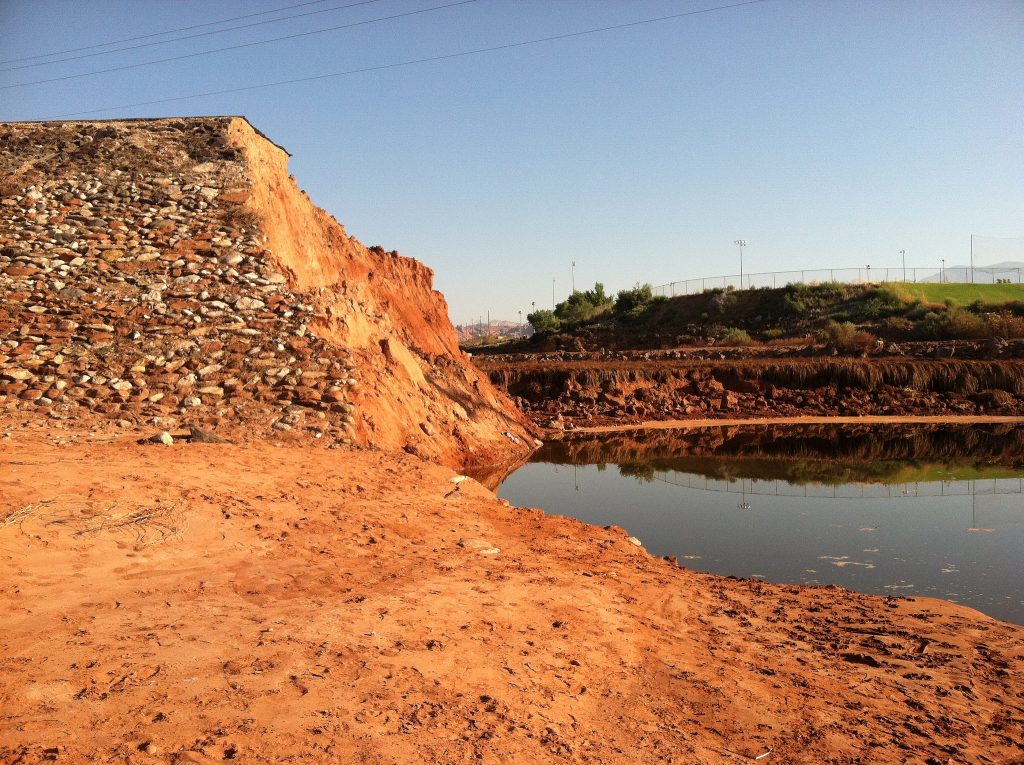 SANTA CLARA — The aged Laub Dam, little more than 20 feet high, likely never prompted much thought in the community before Sept. 11, 2012.
The earthen structure provided flood control and served as a walkway to get from nearby neighborhoods to Snow Canyon Middle and High schools, as well as a park.
More than three inches of rain within a couple of hours caused a flood of reddish-brown water that tore through the Laub Dam and coursed through part of Santa Clara and St. George, damaging homes, businesses and publicly owned infrastructure.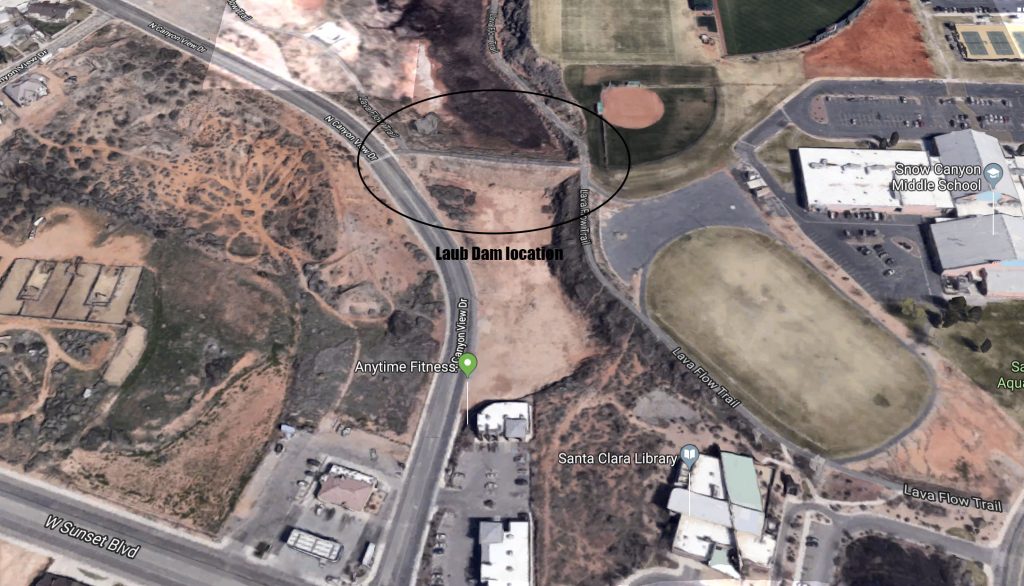 On April 30, 2018, the Federal Emergency Management Agency and the Utah DPS Division of Emergency Management officially closed the books on the disaster assistance grant for the Laub Dam flood that occurred Sept. 11, 2012. President Obama declared the flood a major disaster Nov. 3, 2012. (See Utah's disaster declaration history).
The president's declaration made disaster recovery funding available to local government for emergency protective measures, debris removal and public infrastructure reconstruction.
Total eligible damages: $2.1 million
Federal government share: $1.6 million (75 percent of the total)
The Laub Dam, at $1.7 million was the most expensive project out of this disaster. Utah is grateful that the American people, through FEMA, helped Santa Clara with much of the cost of rebuilding the Laub Dam so that the city wouldn't have to raise taxes just because of a disaster. Eligible public infrastructure damages receive a 75 percent reimbursement through FEMA.
The following video shows damages from the flooding and how the dam looks today.
The above-mentioned numbers don't include the damages to private property, such as the 61 homes and 16 business that were flooded. The U.S. Small Business Administration made some low-interest loans available to those flooding victims and the city of Santa Clara organized a fundraising effort to help with recovery.
For people who plan ahead, there can be some peace of mind in flooding disaster recovery. Most homeowners aren't aware that flood insurance is separate from their homeowners policy. Talk to your insurance agent today about what it would take to add flood insurance to your policy. Most Utah residents can get good flood insurance rates even though they are not in a designated flood zone. More information is at FloodSmart.gov.
You can also learn about preparing for flooding through our BeReadyUtah.gov program.
---
Joe Dougherty is the public information officer for the Utah Division of Emergency Management. 
jdougherty@utah.gov