Media Alert
PIO
Press Release
Details on the crash involving a semi and a Rich County Deputy.
Date: 02-05-2019
Time: 10:32
Location: SR-30
Mile Post: 121
Travel Direction: West
Inv. Agency: Utah Highway Patrol
Initial Description:
Due to slick roads and speeds too fast for those conditions, a semi rolled in Laketown Canyon. A UHP Trooper responded and was investigating. A Rich County Deputy was positioned just east of the crash location at a runaway truck ramp. Another westbound semi lost control coming down the grade and struck the deputy while outside of his patrol truck. The semi continued on, missing the truck ramp and striking the rocks. The deputy serious, but non-life threatening injuries. He has been transported to Logan Regional. The semi driver suffered some minor injuries and was also transported to Logan Regional. The canyon is shut down in both directions while crews clean up and investigate the scene.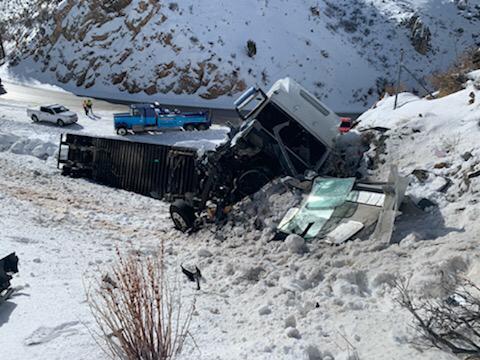 ###
MEDIA CONTACT
Hillary Koellner
Director of Public Affairs
Department of Public Safety
hmkoellner@utah.gov