TOP STORY
Narcotics
Press Release
356 Pounds of Marijuana Seized
Department of Public Safety's (DPS) Highway Patrol troopers seized more than 300 pounds of marijuana on I-80 Monday morning. At approximately 7:30 a.m., a Utah Highway Patrol (UHP) trooper stopped a pickup truck on I-80 at milepost 158 for making an improper lane change. After speaking to the driver of the vehicle, the UHP trooper became suspicious of criminal activity. In his conversation with the driver the trooper was made aware the pickup truck was a rental from a third party and was traveling with a group of four personally owned cars.
The trooper on scene deployed his K-9, the K-9 gave a positive indication of a drug odor coming from the vehicle. The trooper then conducted a probable cause where he found 356 pounds of marijuana was found in the bed of the truck. DPS' State Bureau of Investigation (SBI) agents were contacted and are conducting the investigation.
According to SBI agents, the marijuana originated from Northern California and was headed to Minnesota. SBI agents estimate each pound of the drug will sell for $2,500 and about $890,000 for all 356 pounds.
The investigation is still active. No further information is available.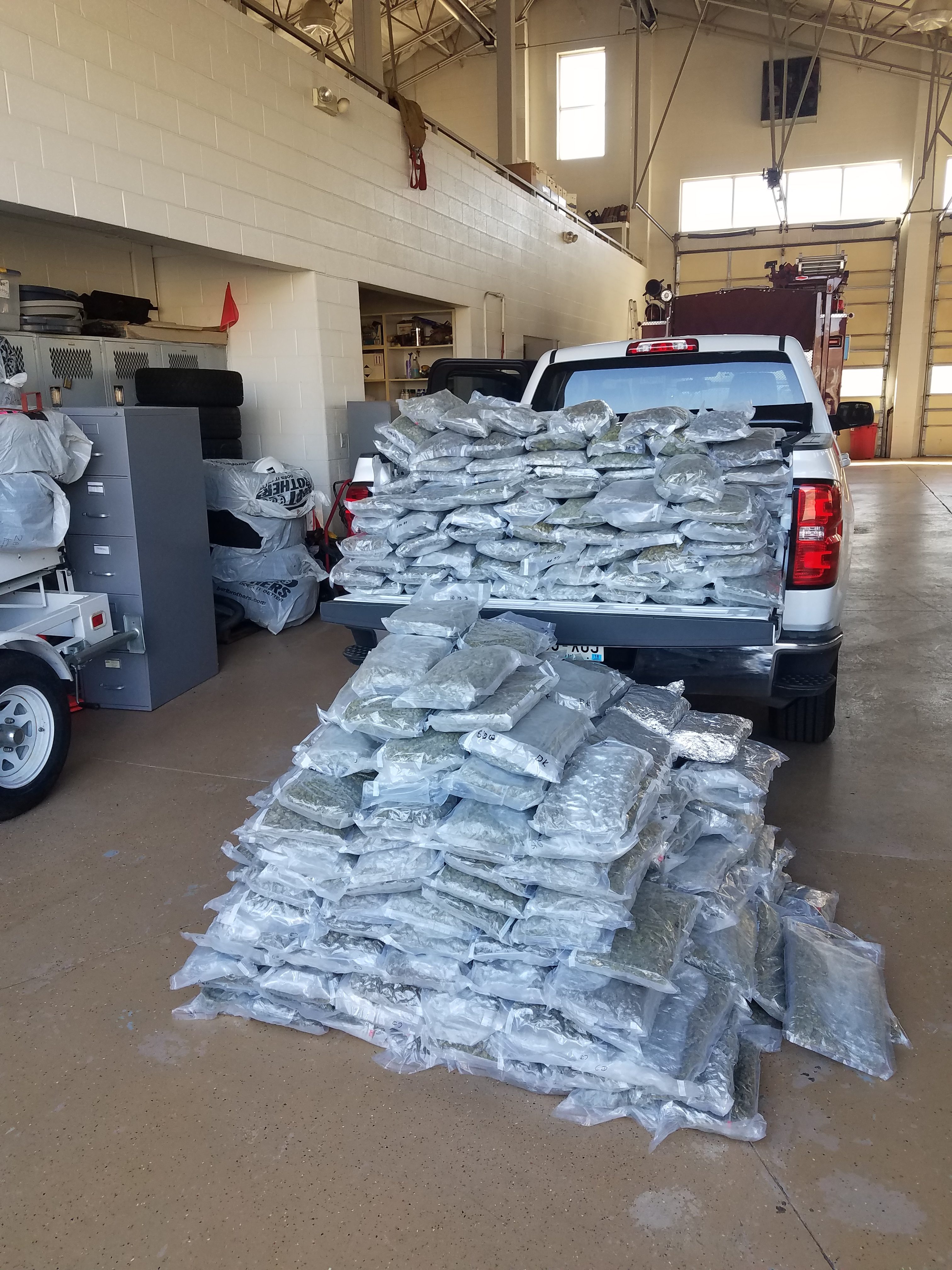 .
###
MEDIA CONTACT
Hillary Koellner
Director of Public Affairs
Department of Public Safety
hmkoellner@utah.gov