Inside DPS
You're Invited to the 2019 DPS Safety Fair!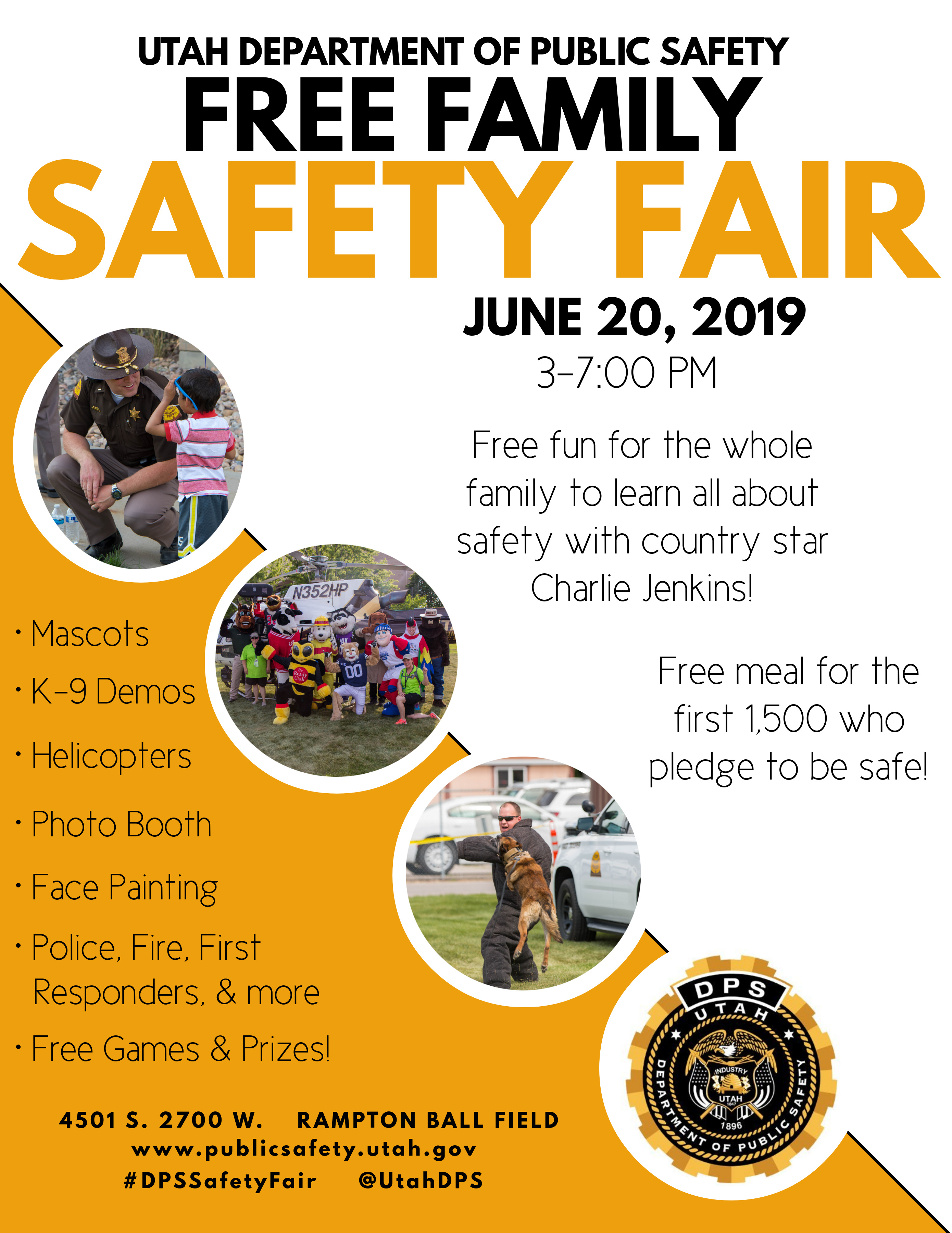 Utah families will have an opportunity to participate in dozens of family friendly activities during the annual Family Safety Fair on Thursday, June 20th from 3-7 p.m.
Presented by the Department of Public Safety (DPS), the safety fair will feature free family activities, safety demonstrations, and local favorites and prizes. The fair will take place at DPS headquarters in Taylorsville.
The following lists some of the activities scheduled for the fair. Remember, all activities are FREE. Bring the whole family! Check out the photos from a previous edition of the fair below!
Earthquake simulator
DPS helicopter
Highway Patrol vintage patrol cars
Interactive crime lab activities
UHP motorcycle squad
DPS dive team
UHP K9 drug and bomb teams
Free seat belt convincer (simulates low impact collisions)
Photo booth promoting seat belt safety
Local fire and police departments on hand with special demonstrations
Address: 4501 south 2700 west, Taylorsville, Utah 84129
Hours: Thursday, June 20 from 3-7 p.m.
Parking will be available on the Calvin Rampton Complex.