TOP STORY
Inside DPS
Protecting Utah
POST Session #341 Graduation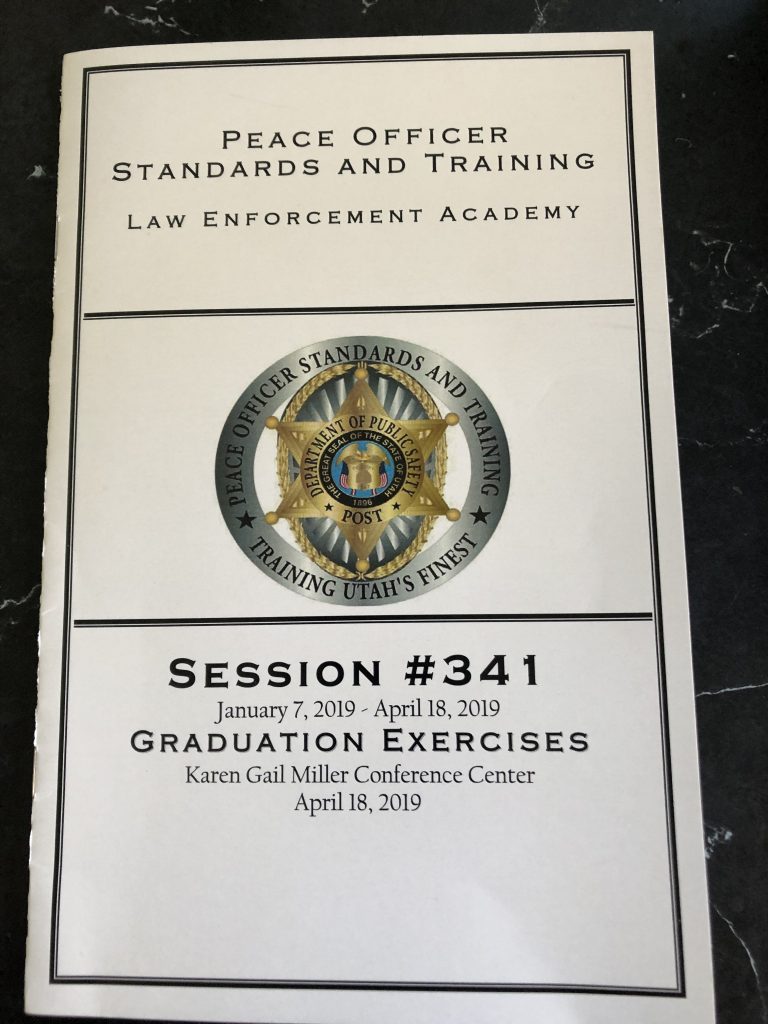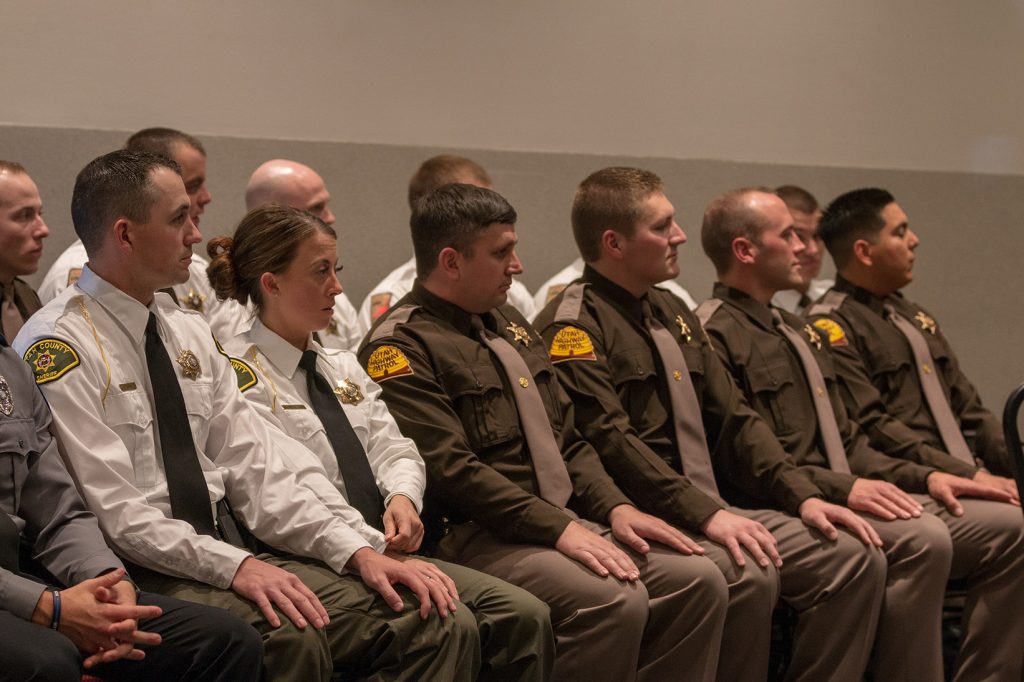 On Thursday, April 18th, DPS' Peace Officer Standards and Training (POST)' Law Enforcement Academy held graduation exercises for Law Enforcement Officer Session #341. Thirty-seven new officers, deputies and troopers graduated and will join 16 different law enforcement agencies throughout the state. The agencies receiving new law enforcement officers from session #341 are as follows: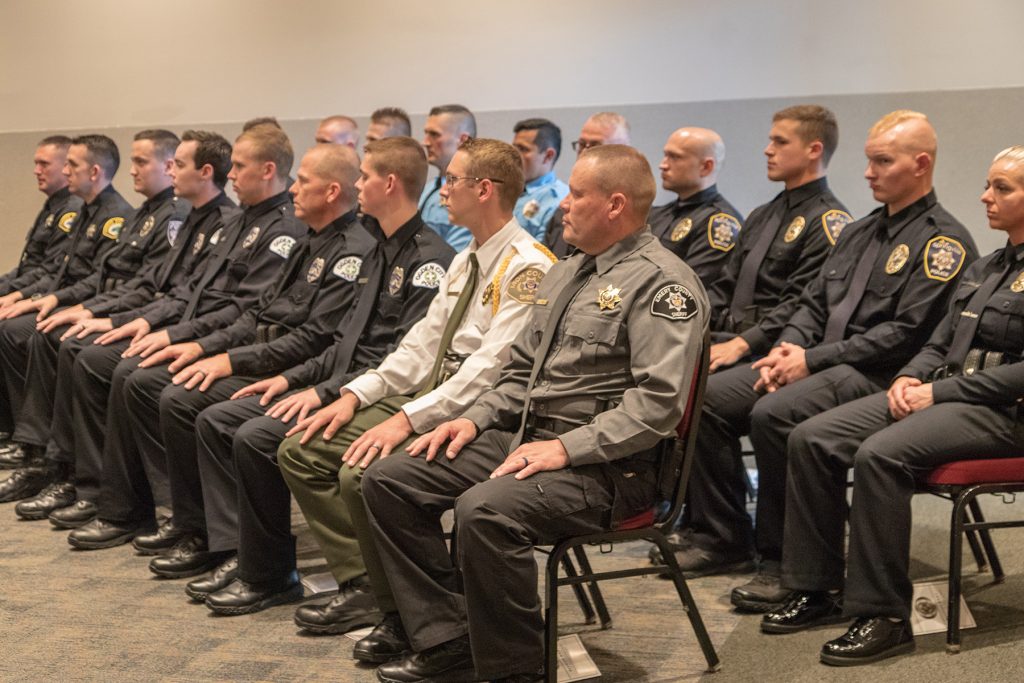 Emery County Sheriff's Office
Iron County Sheriff's Office
Ogden Police Department
Orem Police Department
Provo Police Department
Tooele Police Department
Springville Police Department
South Jordan Police Department
St. George Police Department
Summit County Sheriff's Office
Utah Division of Wildlife
Utah County Sheriff's Office
Utah Highway Patrol
West Jordan Police Department
Washington County Sheriff's Office
Washington City Police Department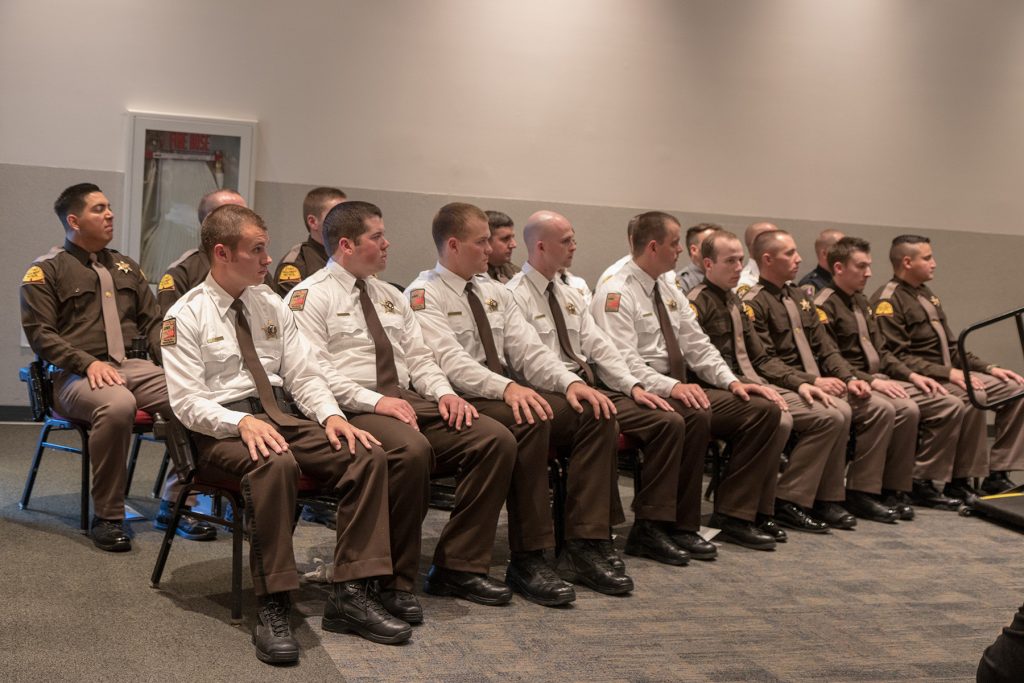 POST Director Major Scott Stephenson welcomed all of the family and friends in attendance. He reflected on the challenges facing law enforcement agencies as they work to hire officers today, noting there used to be a large number of applicants for a small number of positions, but now it can be difficult to get applicants. He noted that the individuals who do apply today are high quality applicants, and are "eager to serve and protect the Constitution of the United States."
"I'm very confident that session 341 is ready to serve you on Utah's streets."

Major Stephenson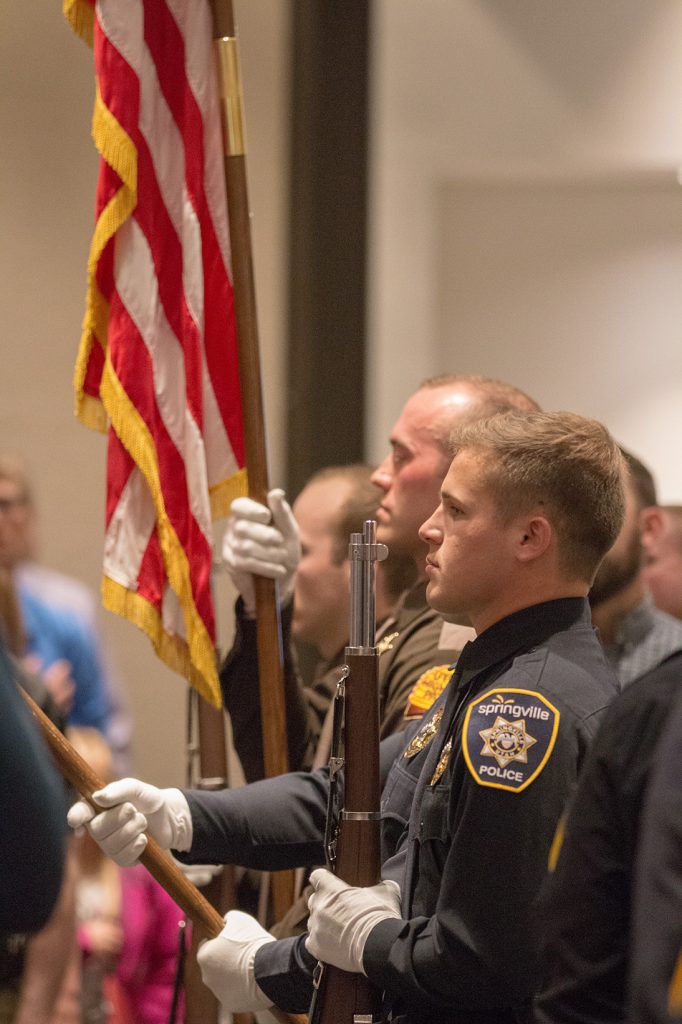 Iron County Sheriff Kenneth Carpenter was the keynote speaker at the graduation. In his address, he shared the story of Leonidas, Xerxes and the Battle at Thermopylae. As he reflected on the characteristic of courage, Sheriff Carpenter noted, "You will be called upon repeatedly over your career to enter into harms way, not knowing what the outcome is going to be….More important than physical courage is moral courage: to make the right decision for the right reason at the right time every time. This moral courage is what will always enable you to keep your integrity intact."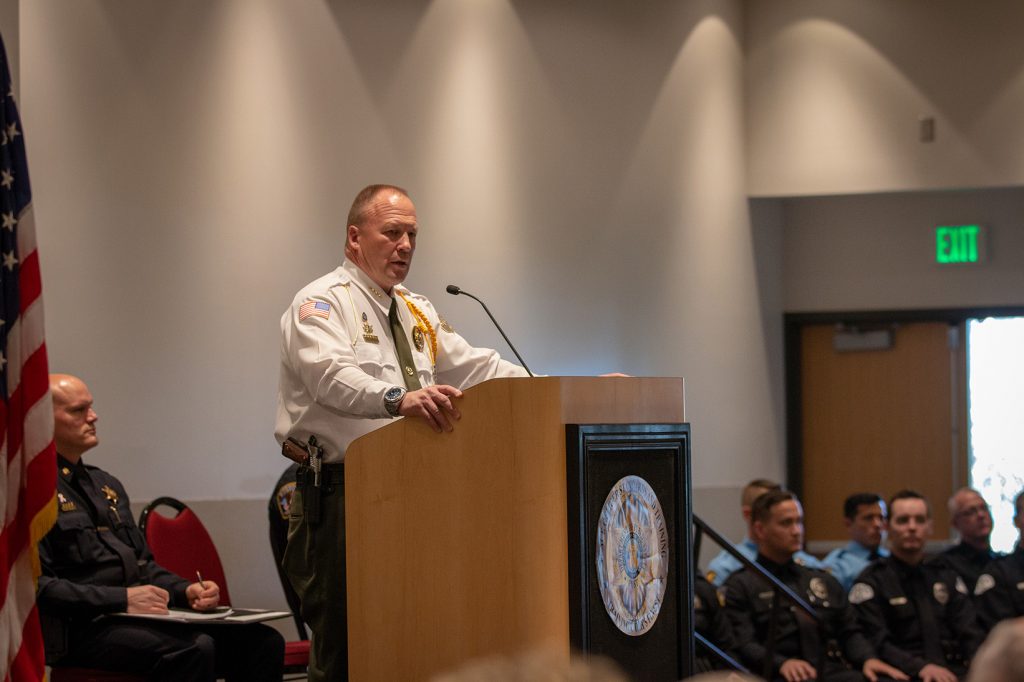 POST's Sgt. Lauritzen then administered the Code of Ethics.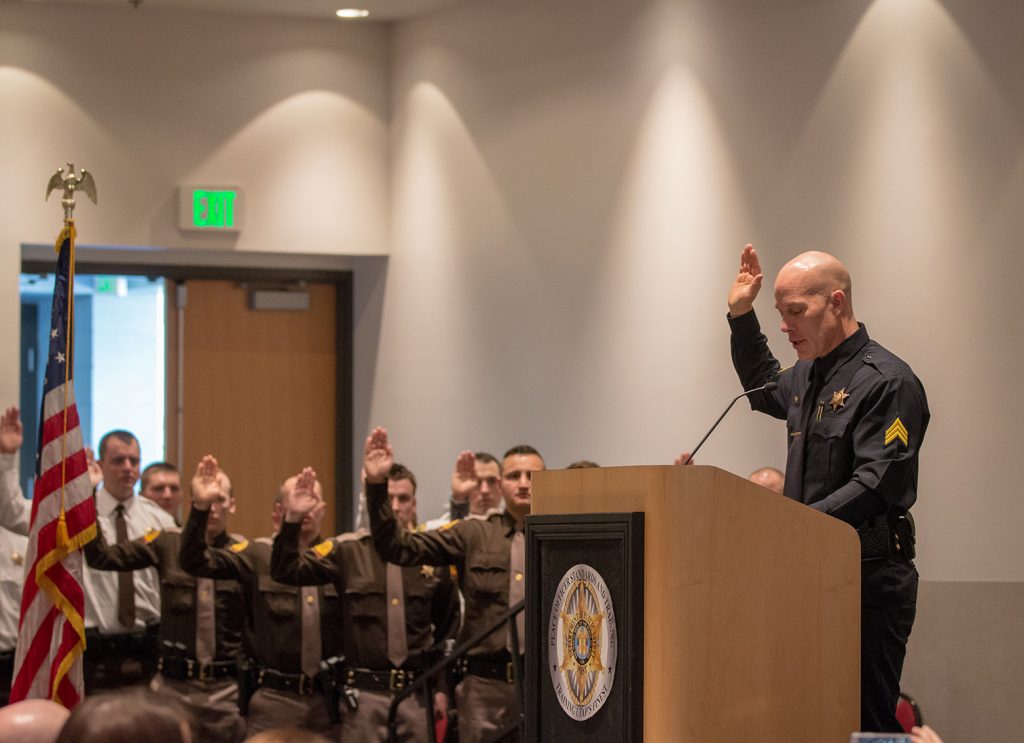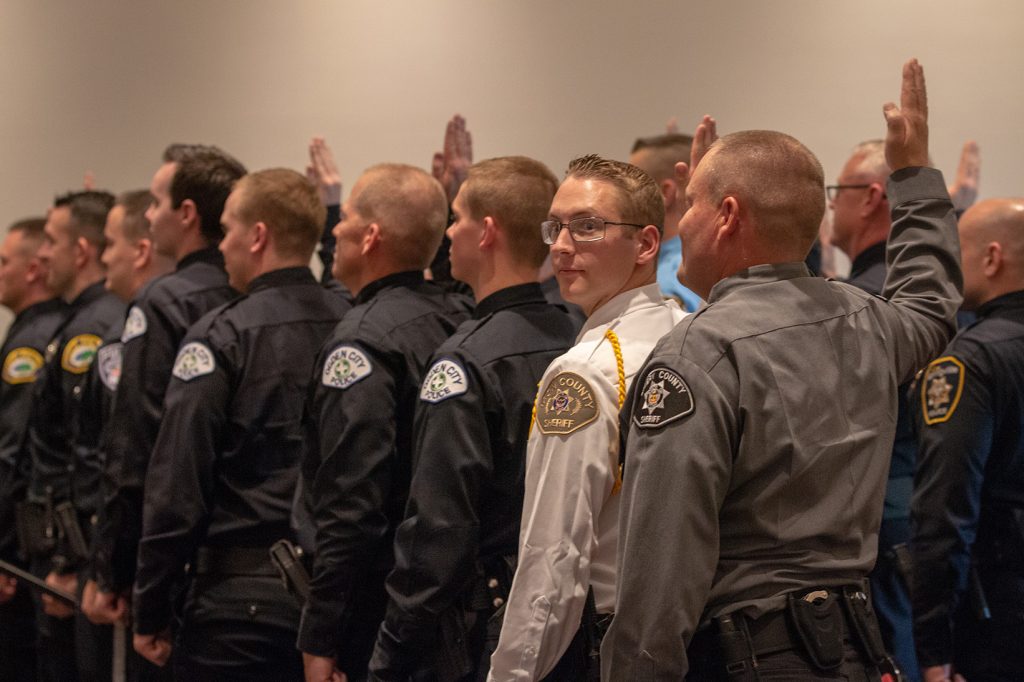 The cadets were then presented with their law enforcement certificates. Members of the administration of the law enforcement agencies to which the new officers, troopers and deputies will report were part of the presentations. Several graduating cadets invited family members, law enforcement friends or mentors to help with the presentation.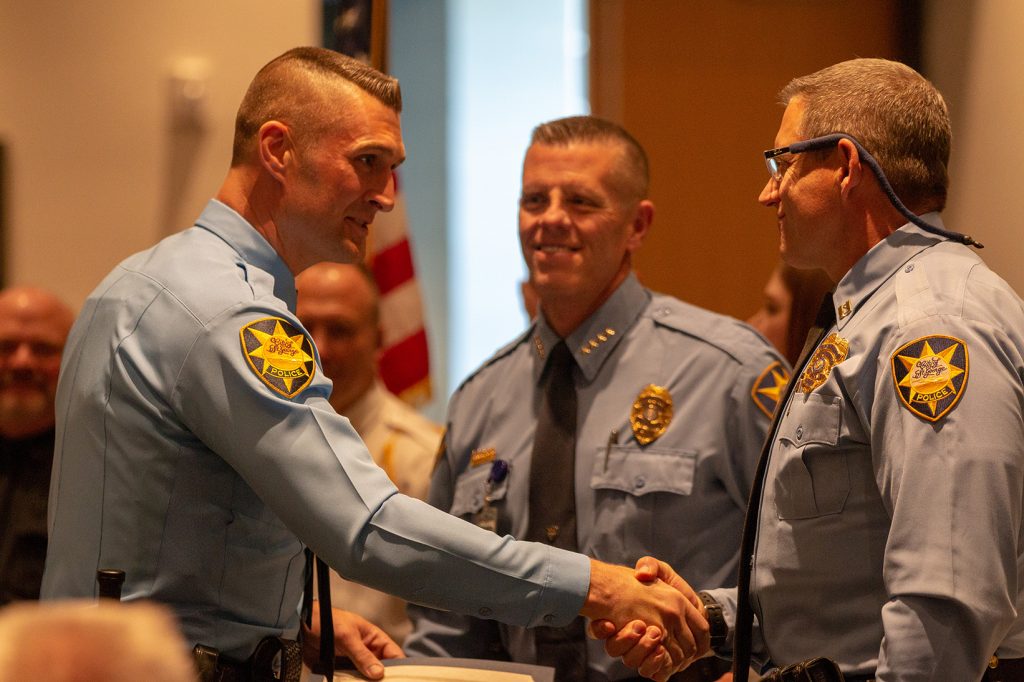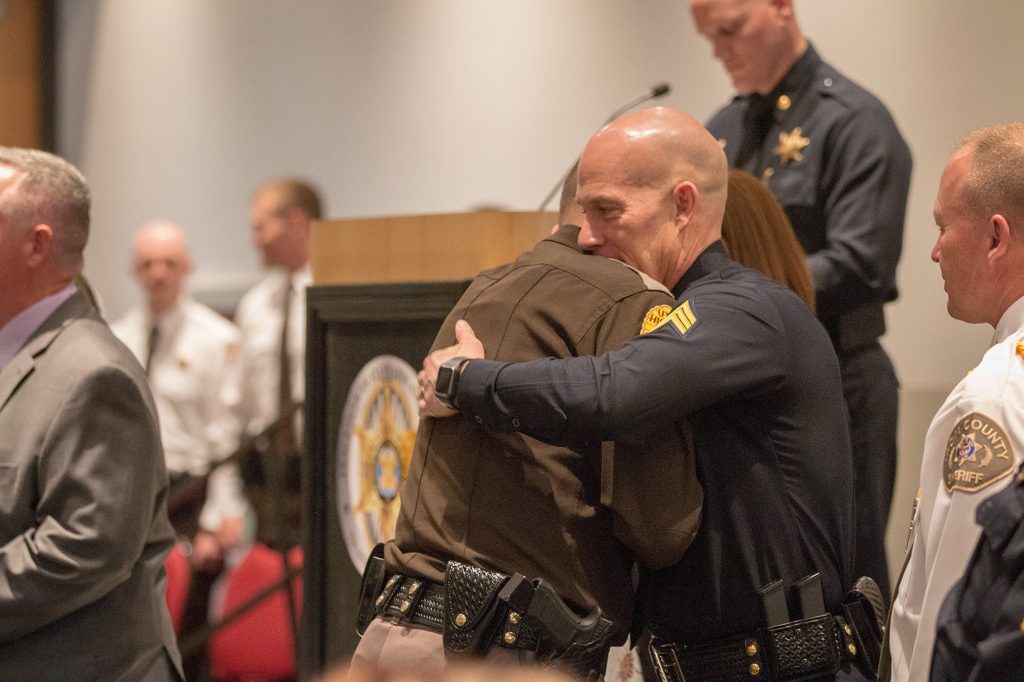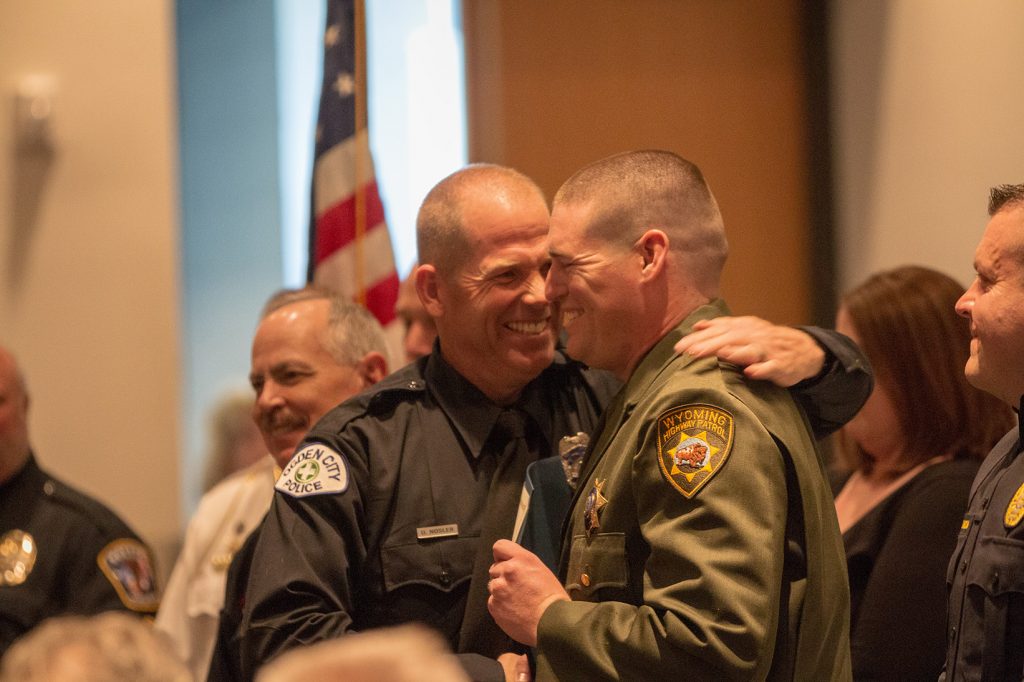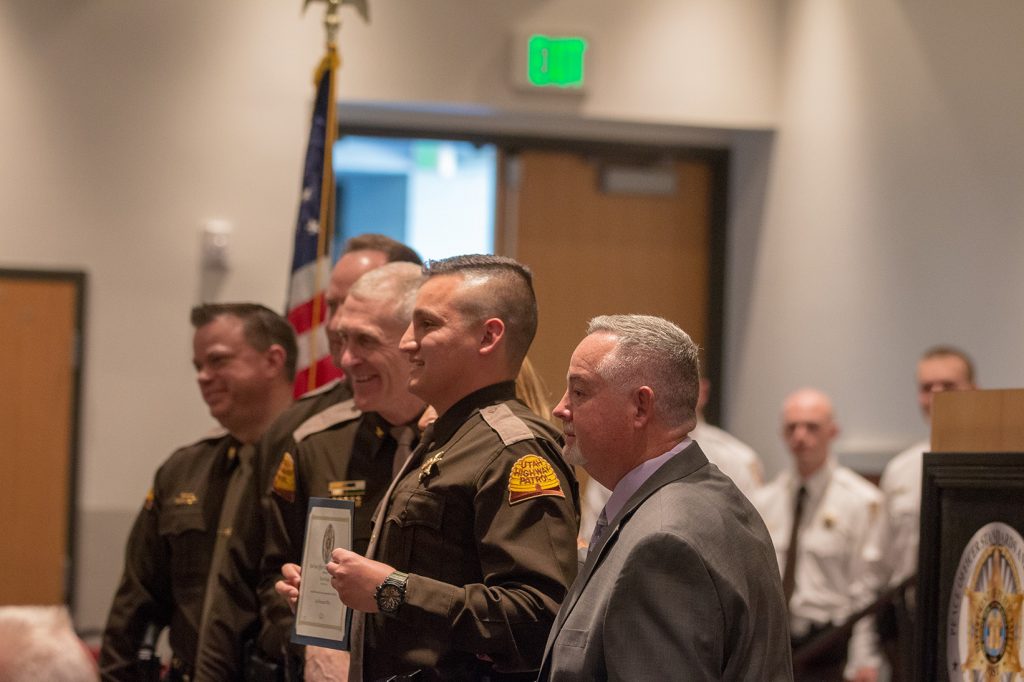 New St. George Police Officer Lemke was chosen to deliver the Class Response. In his address, he reflected on Class #341's experiences together – long days of training, learning new skills, challenging themselves and each other. The class had special words of recognition for Sgt. Lauritzen, thanking him for his mentorship and guidance. He thanked all of the family members for their sacrifice in sharing the cadets and now officers. He said it was an honor to serve with his fellow cadets, but "The greater honor lies in knowing that there are people in this world who will still sacrifice those things that matter to them most for people they don't even know."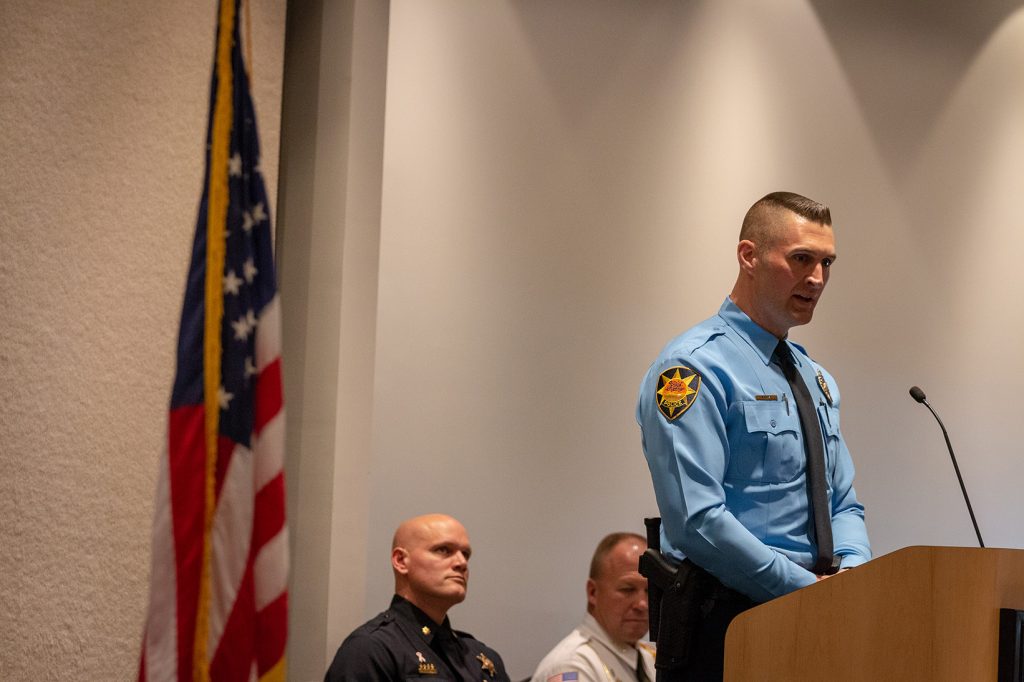 Please join us in congratulating the 37 newest members of Utah's law enforcement community!