TOP STORY
Highway Safety
Inside DPS
Protecting Utah
Highway Safety Office Trains Car Seat Technicians
Techs learn how to make sure you're protecting your most precious cargo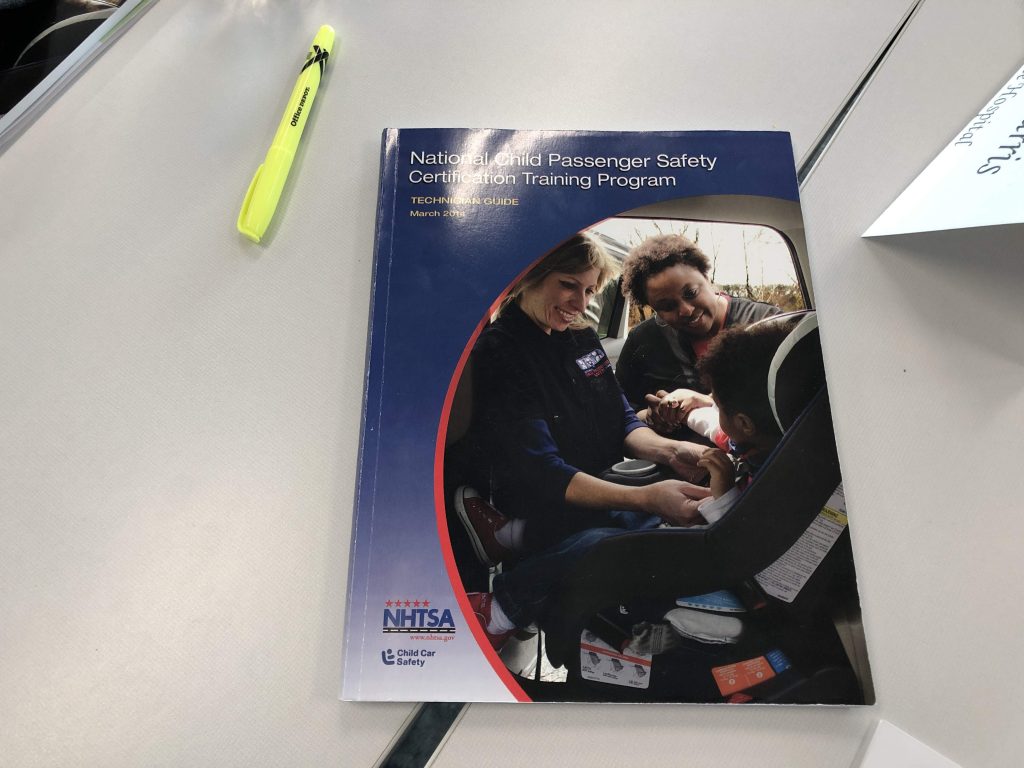 DPS' Highway Safety Office held a National Child Passenger Safety (CPS) Certification Program training course in April. This course certifies individuals as CPS technicians who learn how to choose the right car seat for children based on their size and how to correctly install car seats using a variety of seat belt systems. Certified technicians put their knowledge to work through a variety of activities, including car seat checks, where parents and caregivers receive education and hands-on assistance with the proper use of child restraint systems and car seats.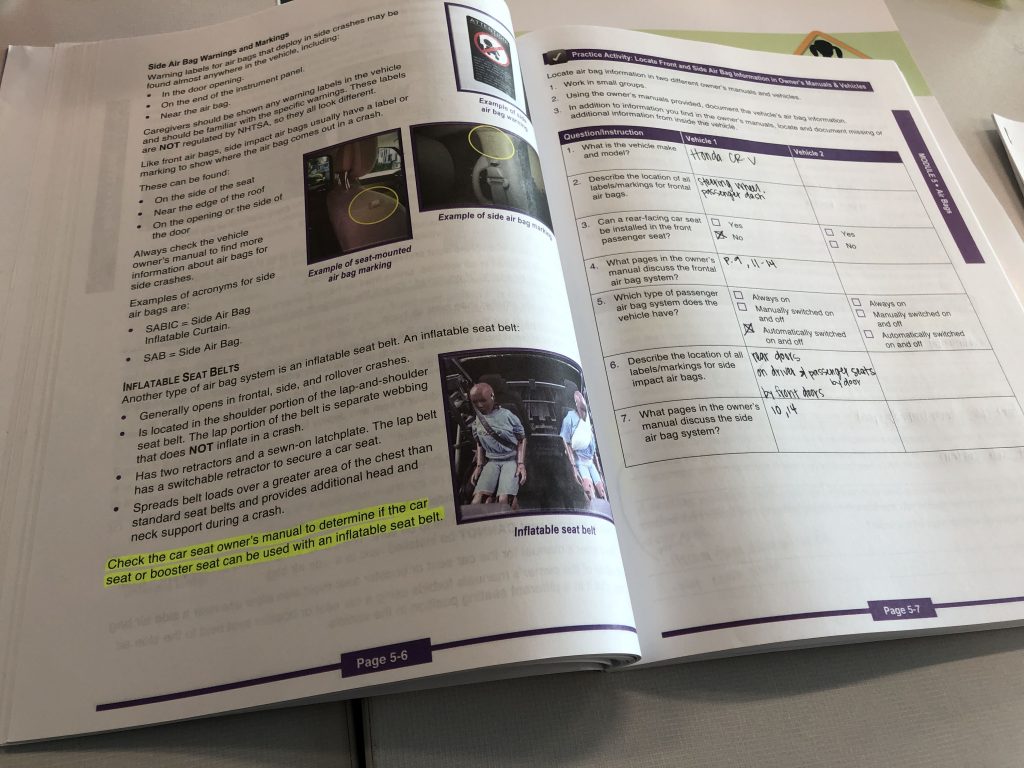 Twenty-three students attended the class and represented fire departments, law enforcement agencies, health departments, community organizations and even retails stores.
The 32 hour course features classroom training and a lot of hands-on experience. If that sounds like a lot of training, think about how there are so many different cars and so many different car seats.
"This class is just the beginning of the world of car seats for them," said Kerilee Burton, one of the HSO's CPS Instructors. "They learn the basics and as they go to check point events or they do checks or they have a station, then they can get more experience."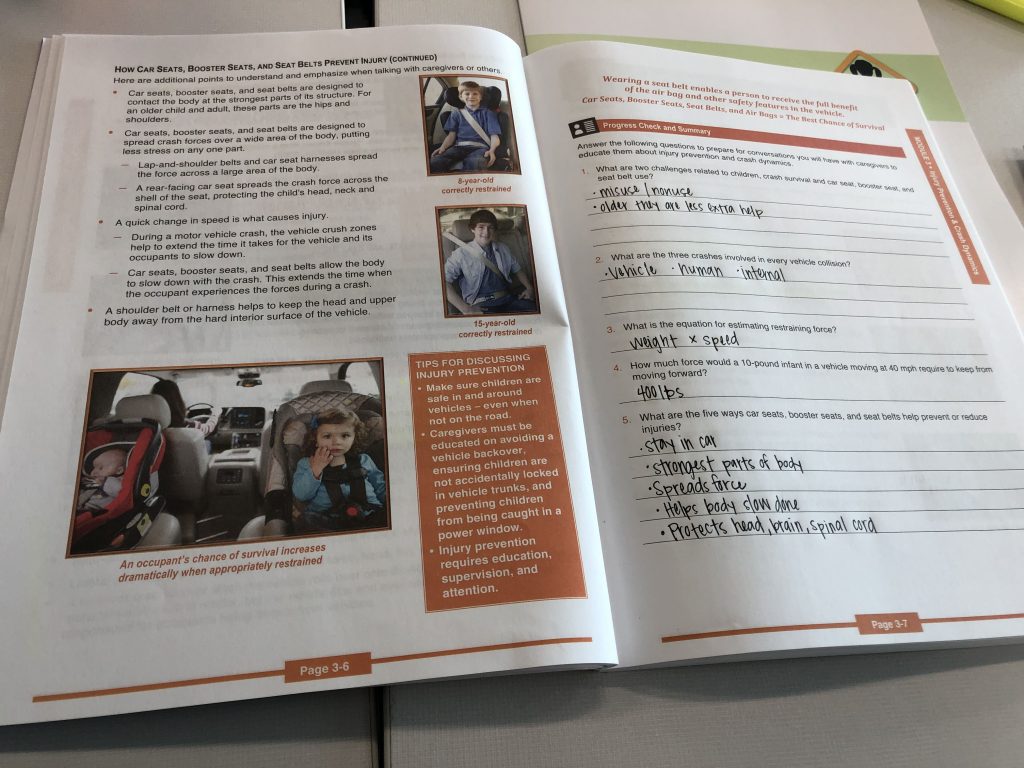 "This class is just the beginning of the world of car seats for them"

Kerilee Burton
In order to pass the class, students must pass three written tests and three skills tests. They are also required to participate in a car seat check point which is held at the end of the class. At this event, they get to demonstrate to the instructors that they are capable of effectively working with the public
Skills Test
For the skills tests, the students are presented with scenarios and must choose the correct seat for the child described in the scenario.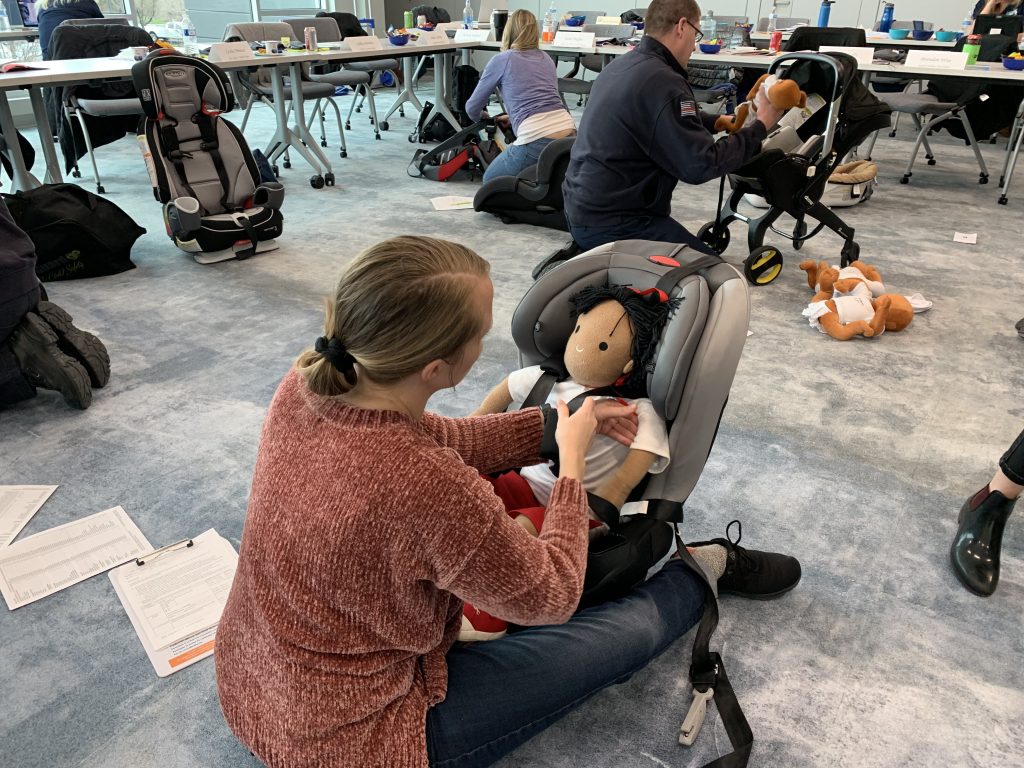 For instance, they're given a child that weighs 30 pounds, is 3 years old and is 35 inches tall. They then have to decide what car seat is the right seat for this hypothetical child: a rear facing or forward facing seat, a booster or a 5 point harness. Then, using dolls, they properly place and secure the hypothetical child into the car seat they've decided is appropriate.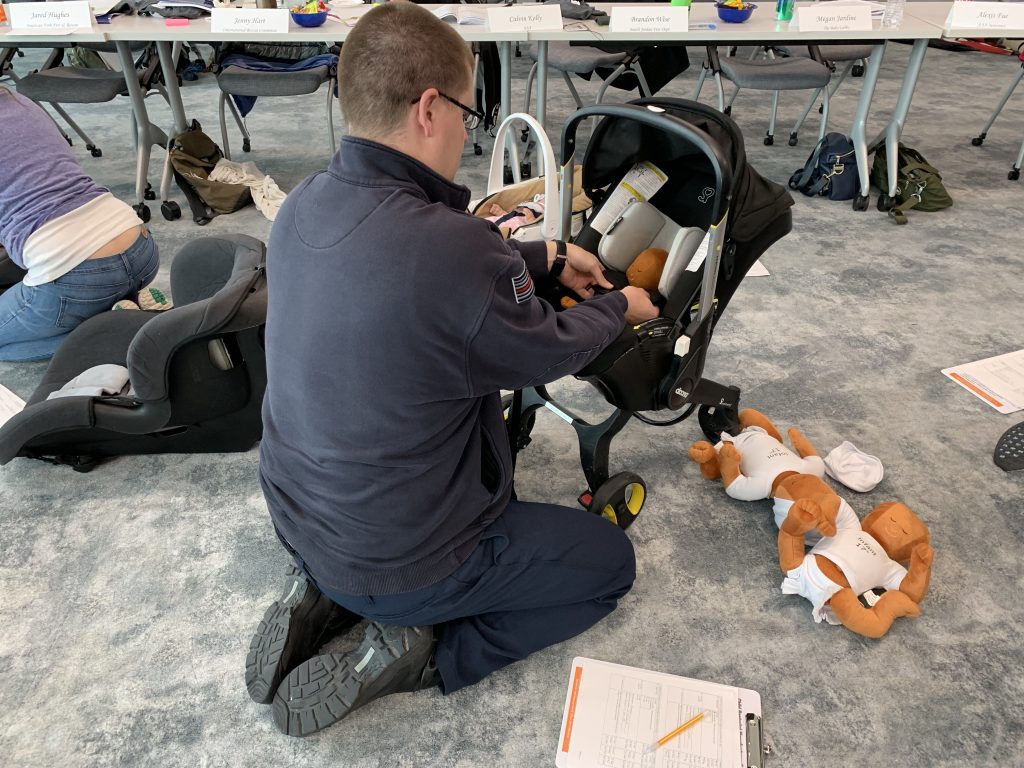 Instructors then review their choice of seat and evaluate if they have properly secured the doll in the chosen seat. They have to justify why they chose to put them in a booster seat instead of a five point harness or whatever the specific scenario involved.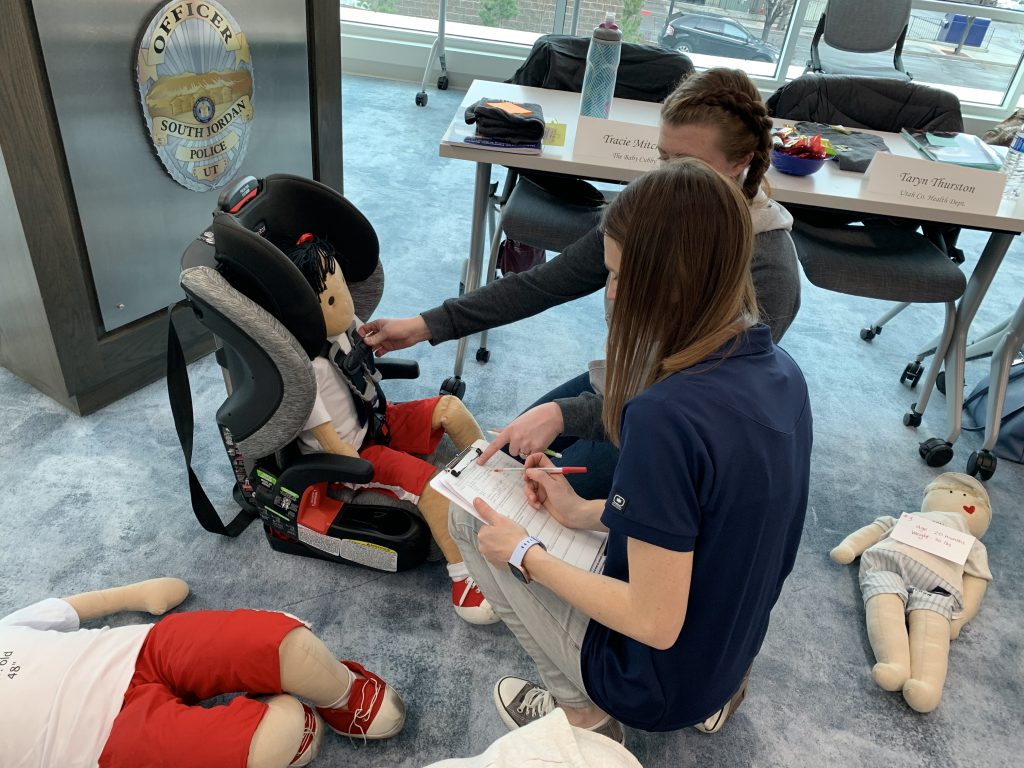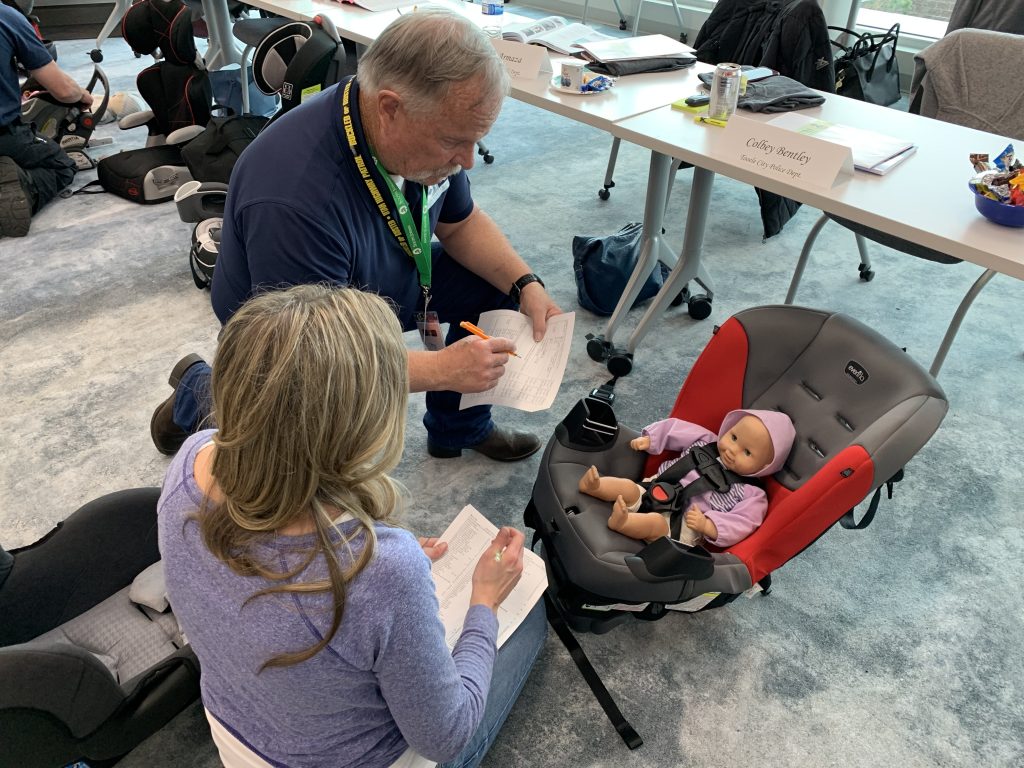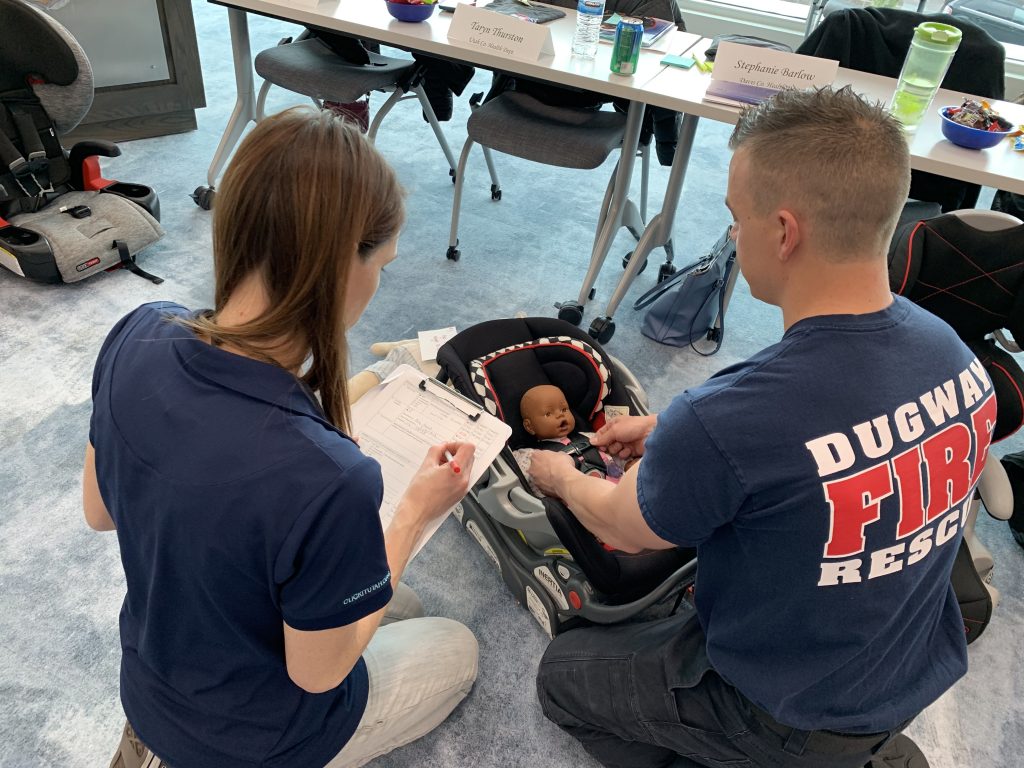 The student then go outside and have to install the car seats in different vehicles. They have to correctly install all styles of car seats in a variety of vehicles.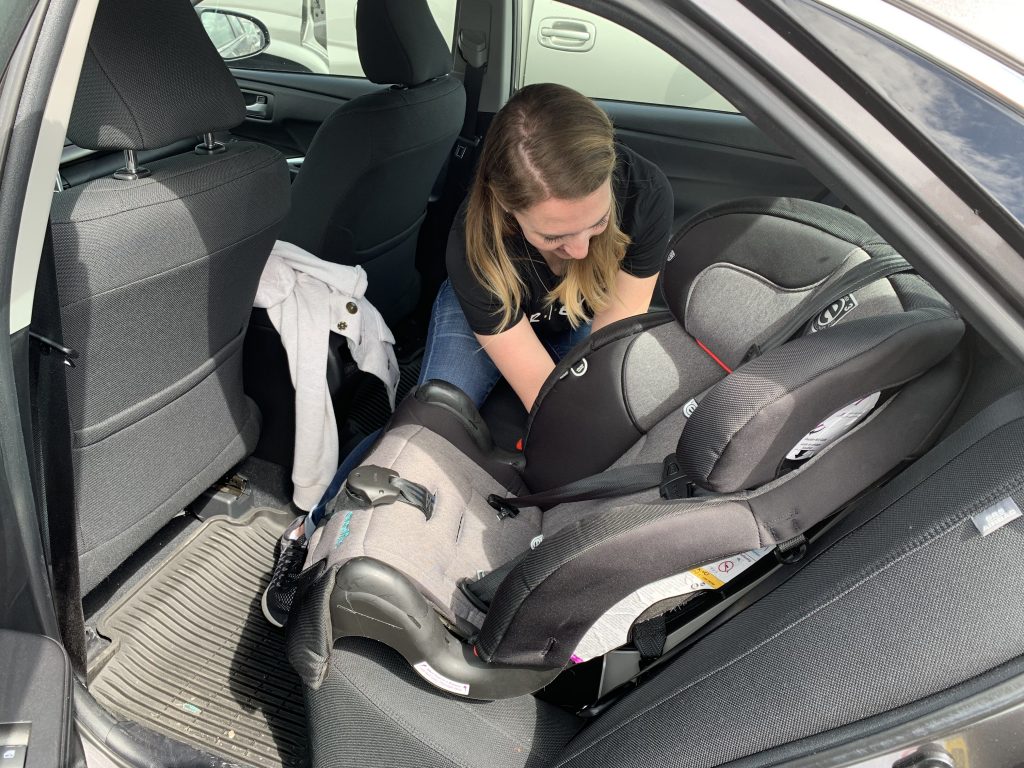 Instructors then check to see if they installed the seats correctly. The skills tests are a crucial part of the training, as they allow the students to put into practice what they learned in class. "It makes all the difference in their learning," said Kerilee Burton.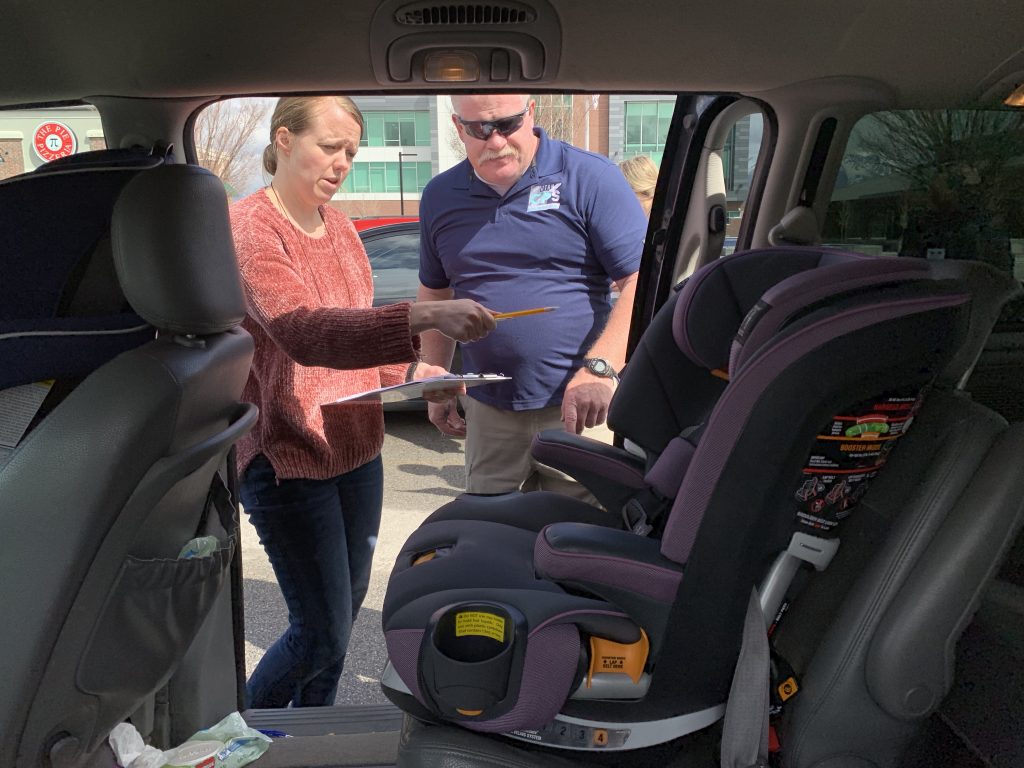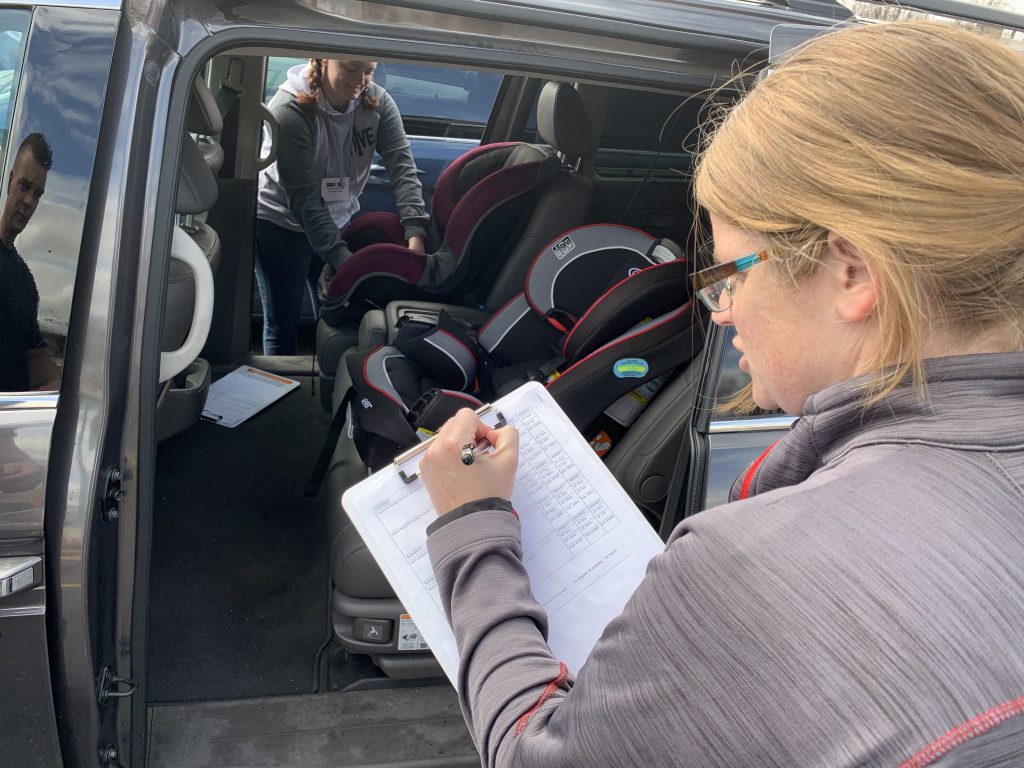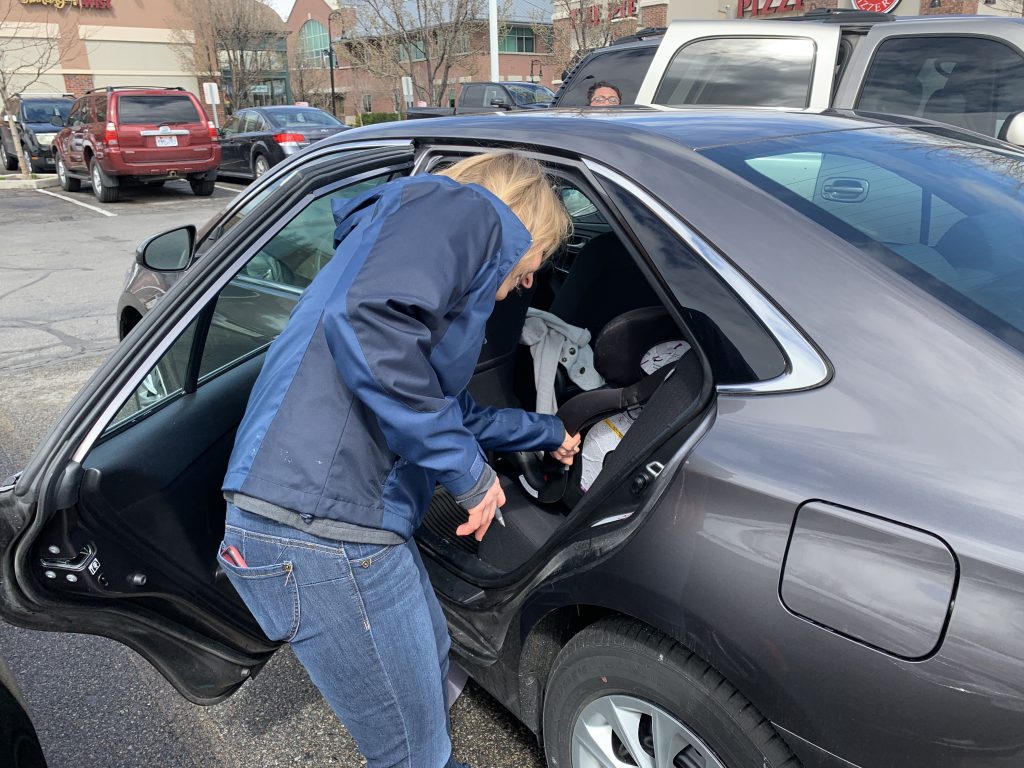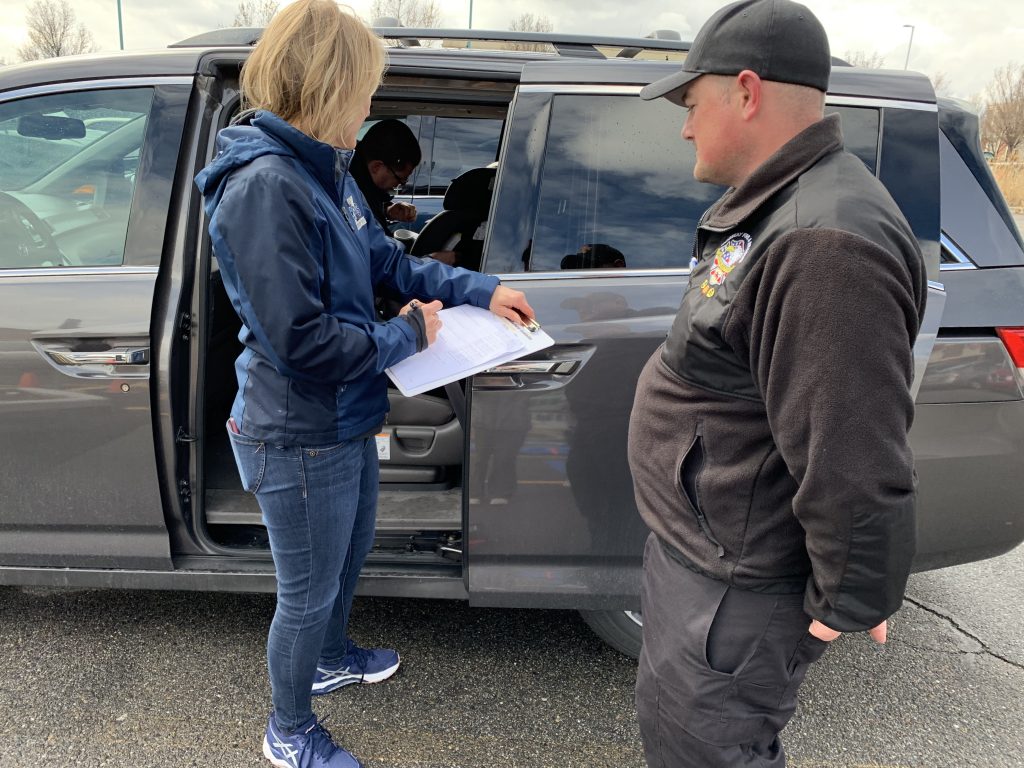 Car Seat Check Point
 The class ends with a car seat check point, at which the public is invited to have their car seats checked for correct installation a fit for the children. This class held a check point at a Target in South Jordan.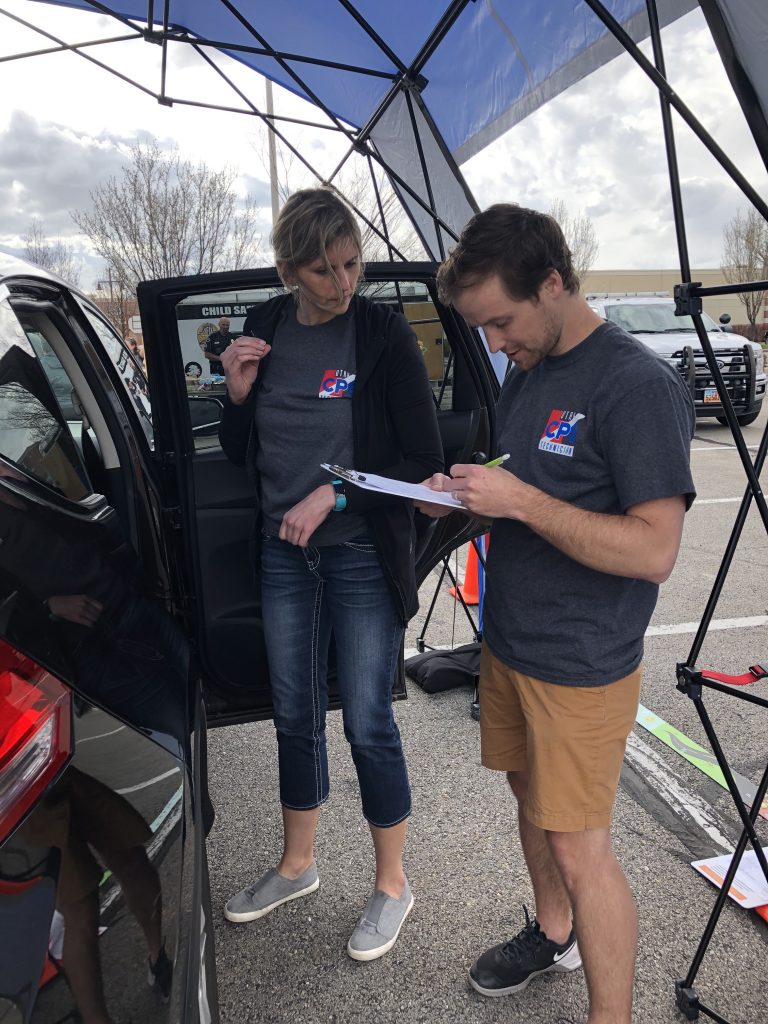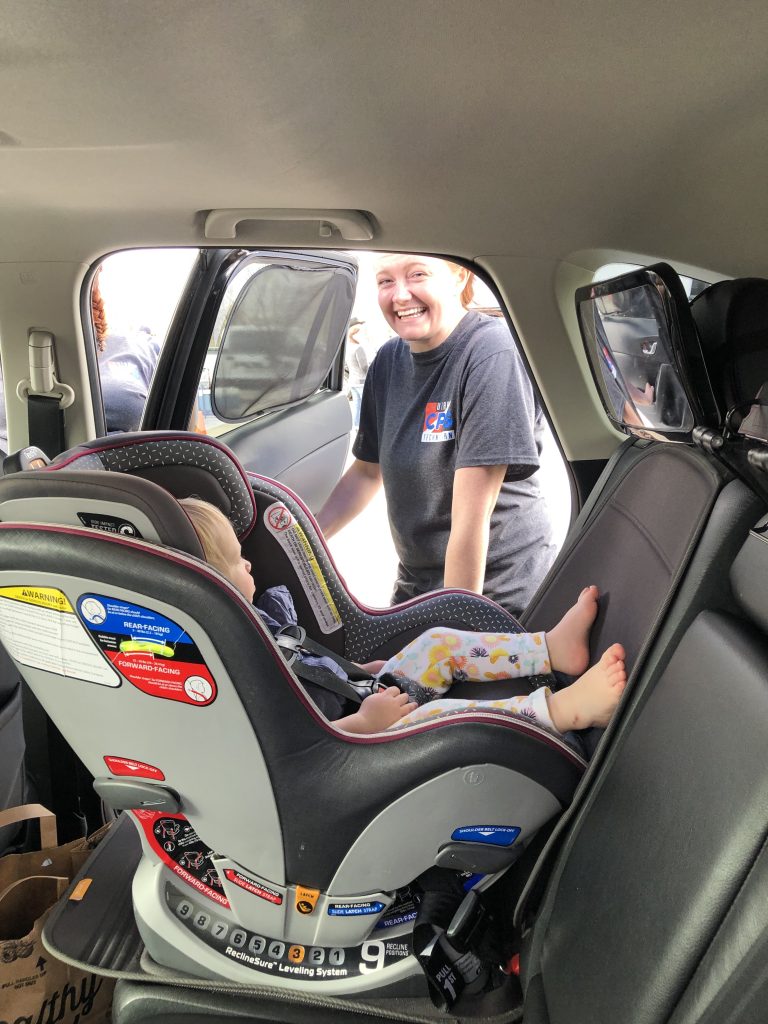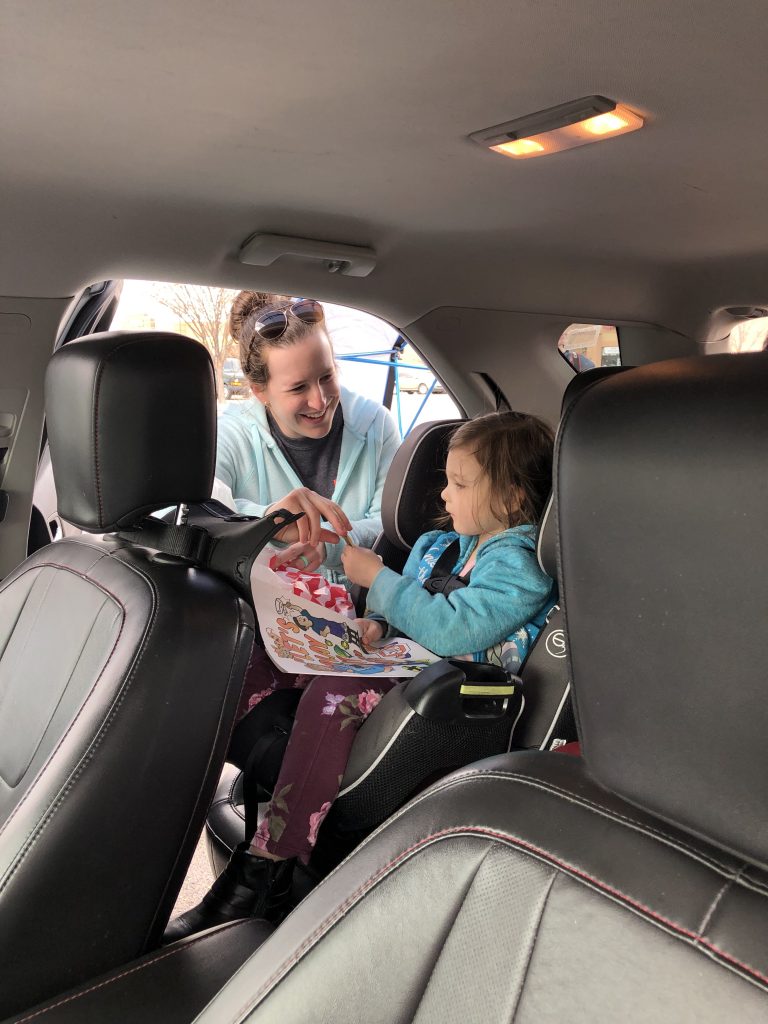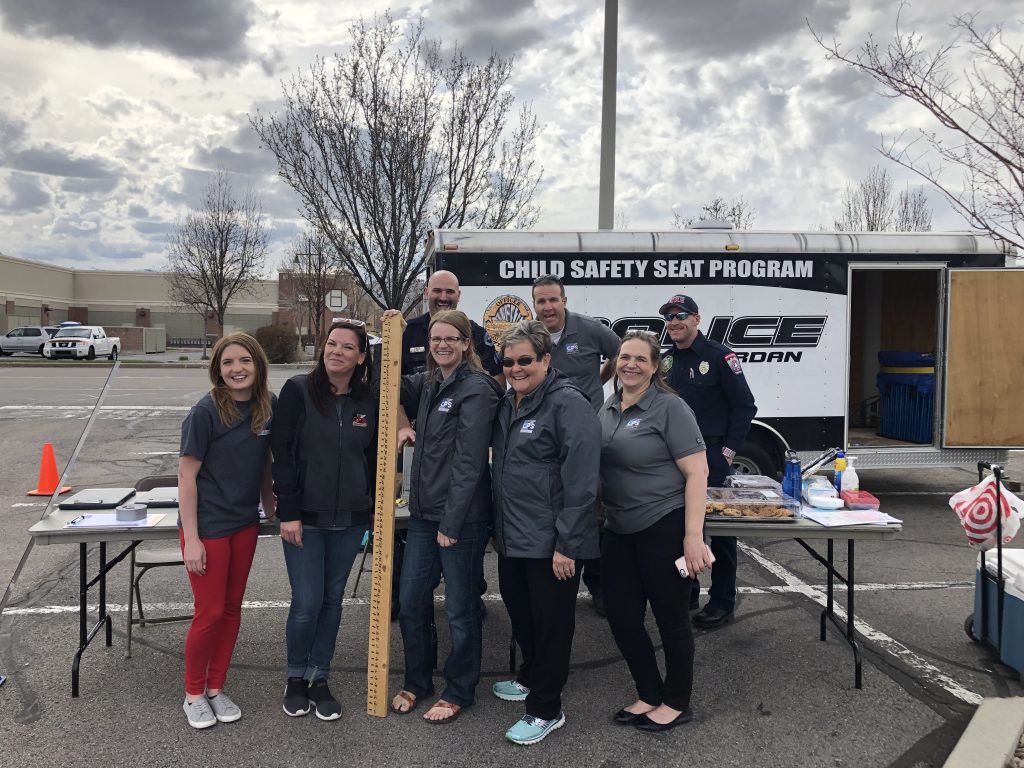 Once they successfully complete the course, technicians are certified for two years. During the two years, they have to receive continuing education credits and an instructor has to certify them on five different seat scenarios.
There are currently about 320 technicians throughout the state. The Highway Safety Office holds three classes a year and may add a fourth in order to meet increased demand.
How to Get Your Car Seat Checked
When it comes to installing car seats, "a lot of people think they should be able to do this, that they should know how to do it," said Kerilee. But correct installation and using the correct seat for your child is crucial to protecting them in the event of a crash. And in many ways, correct installation can be complicated.
" No one needs to be embarrassed about not being sure if their seat is installed correctly," said Kerilee. "The help is available from techs throughout the state and everyone should have their seats checked."
To find a car seat technician near you, click here .