Inside DPS
Protecting Utah
DLD Adds New CDL Examiners
Eight Driver License Division (DLD) employees recently completed the course for certification as commercial driver license (CDL) examiners. Officially, these employees completed the American Association of Motor Vehicle Administrators Certified Commercial Examiner course. These employees will be able to administer the commercial driver license exam. The DLD is adding new CDL examiners to meet increased demand for testing.
DLD's CDL examiners play a vital role in ensuring that only qualified commercial drivers receive and maintain CDLs and in preventing unsafe and unqualified drivers from Utah's highways.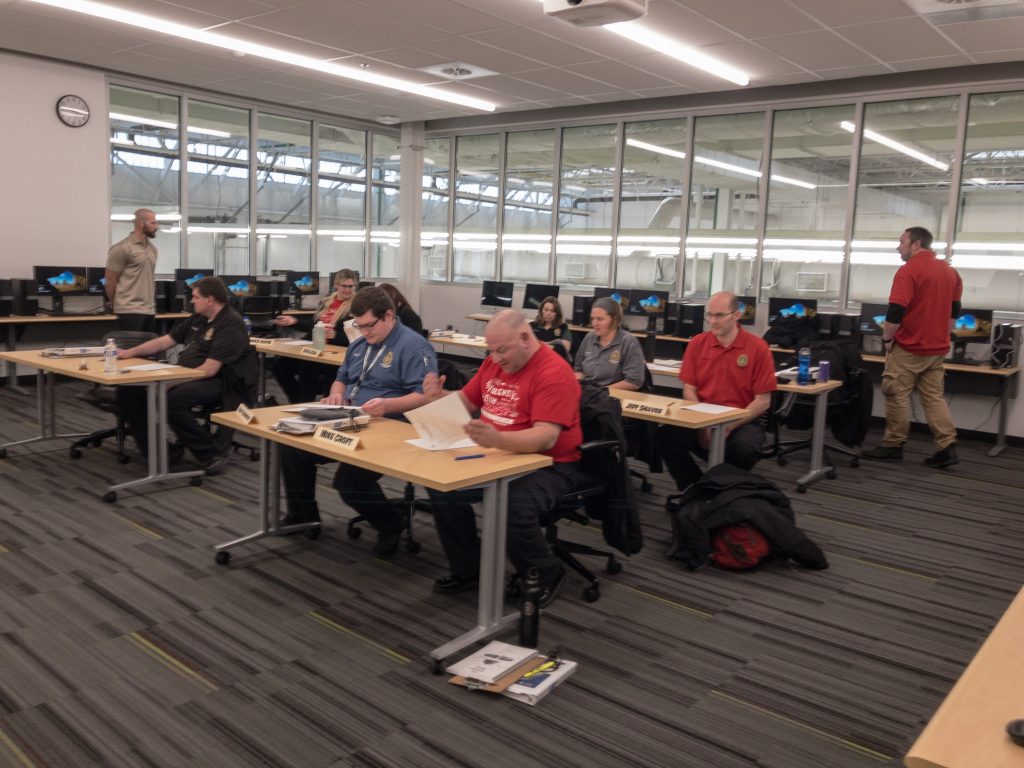 The course is four days long and consists of a combination of classroom and practical training. Participants complete the class by riding in a training truck and grading the performance of an instructor who is playing the role of someone taking the exam. This driver purposely makes mistakes in order to evaluate whether or not the potential new examiner can identify these errors.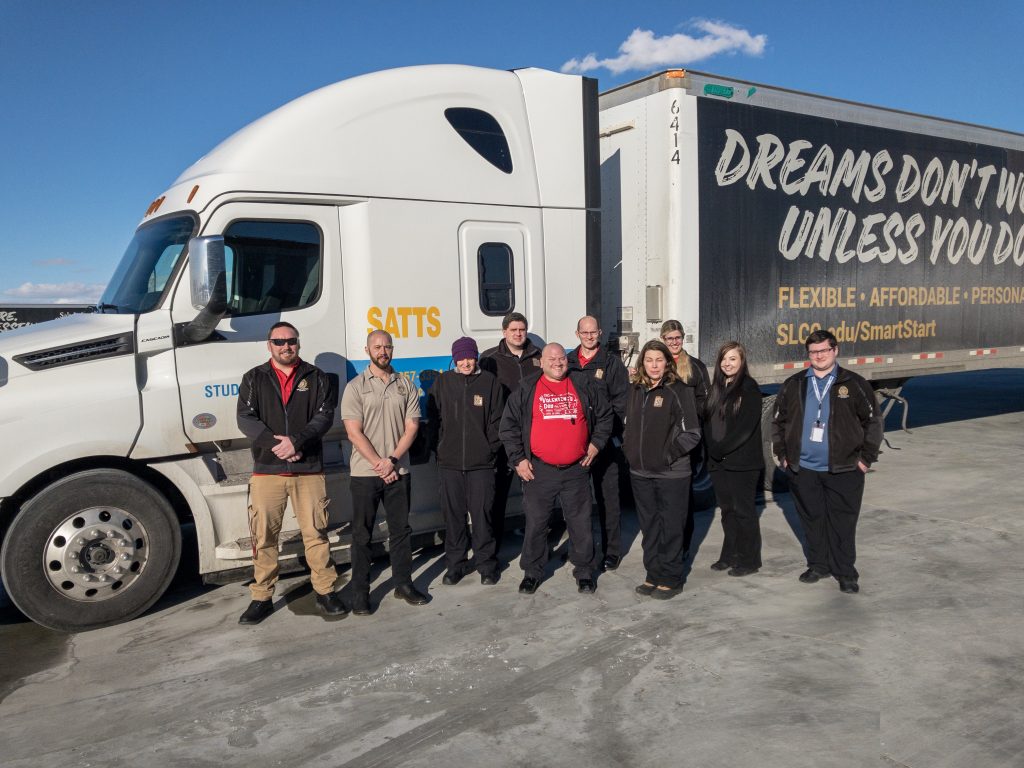 Utah's CDL exam consists of a written test as well as a skills test. The new examiners will administer the skills test, which consists of three parts.
The first is a pre-trip test, which consists of an inspection of a commercial motor vehicle that must be done before and after a trip is taken.
The second portion is a basic skills test, which is essential for safe control of the vehicle, and consists of three different exercises: the straight line backing, an offset backing left or right and a one of either a sight side parallel park or conventional parallel park or alley dock.
The third part of the CDL skills test is the road test, during which the examiners will determine if the commercial driver has a minimum level of skills to drive in most traffic situations. This test is administered on the actual roadway and will have specific maneuvers that need to be completed while driving, depending on the vehicle used for the test.
The final portion of the new CDL examiners' certification is to administer an actual CDL skills test under the supervision of one of their instructors. If they successfully administer the test, they will be activated in the DLD system to administer the CDL exams.